Offering broader experience than a traditional finance career path, shared services is becoming a smart choice for aspiring CFOs, especially as technology evolves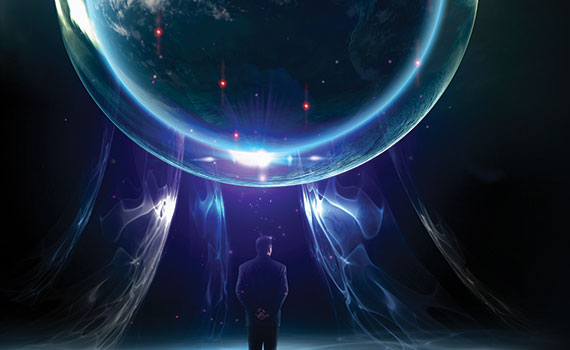 This article was first published in the April 2017 international edition of Accounting and Business magazine.
Shared services has come a long way since it first emerged as a finance model in the 1980s. The original idea was to bring together the financial grunt work – common transactional processes such as payroll, accounts payable and purchasing – under one roof, resulting in less duplication and lower costs. Over the past 30 years the shared services model has steadily evolved, encompassing more complicated and valued processes, disciplines beyond finance and, in multinational organisations, an even wider geographical scope. At its extreme, it has created the global business services (GBS) organisation, covering tasks as diverse as IT, human resources, procurement and sales.
The evolution of shared services has gone so far that it is fast becoming an accepted career path for finance professionals, muddying the traditional career trajectory for those aiming for an eventual CFO role. Yet shared services still struggles with an image problem, often seen as a dead-end career that may fail to develop the skills and experience necessary for a top-flight finance role.
Is that really the case? A new report from ACCA's Talent Equation series, Finance shared services careers: opportunity or end game?, looks in detail at how shared services continues to disrupt finance career paths, drawing on the insights of 250 shared services leaders around the world. The results challenge some commonly held beliefs about careers in this area, as well as putting forward suggestions for improvements to finance career pathways.
The study shows that shared services roles have become an attractive career choice for finance professionals. Increasingly, they are choosing a role in shared services, rather than ticking it off the list of necessary experiences. As one respondent said, shared services is no longer 'some place you get pushed kicking and screaming when you would rather be a "true" finance person'.
Of those taking part in the study, 36% said that they had taken their current shared services or GBS role in order to gain skills that went beyond finance, and 44% said their decision had been motivated by a desire to work more broadly across the business; 45% were intending to develop a long-term career in business operations, whether that was shared services, centres of excellence, or GBS.
'Our findings confirm that finance leaders electing to pursue shared services careers are challenged and engaged by the variety these roles offer, and are not necessarily looking for a path out,' the report's authors say.
A significant draw for those working in shared services is that finance mastery alone is not enough to be successful in their role. Finance skills are important, of course, but broader business skills – in particular, soft skills such as communication, change management and customer interaction – are if anything equally essential. Considering that soft skills are becoming a must-have for finance professionals in business generally, a career path that actively encourages their development has obvious attractions.
Added to that, shared services is relatively unique within an organisation in that it routinely presents opportunities to link processes across departments, geographical regions and functions. Finance professionals working in this area have a wider view of the organisation than they would in a traditional finance function. To quote from the report again: 'Thinking that finance shared services is not much more than the processing factory of any organisation is a fallacy… shared services roles provide a unique opportunity to build broad management skills as finance organisation structures become flatter.'
It is hardly surprising, then, that those working in shared services are happy about their choice; 60% of those taking part in the survey said they were satisfied or very satisfied with their current role, and only 8% were unhappy.
A place at the top table
But not everything in the garden is rosy. The report points out that, in most organisations, shared services does not form part of a formal finance career path. Unless such pathways track in and out of shared services to the retained team and back, there is a risk that shared services will be seen as the less varied, and perhaps therefore less exciting, option for finance training. Only 20% of those taking part in the study felt that shared services had direct representation at the top table in their organisation, and a quarter believed that they had little or no corporate influence. As one respondent said: 'We need to change the reputation. It is starting to improve. Culturally it is not seen by our finance community as a place they'd desire to work as part of their career plan.'
The report argues that finance shared services has begun to perform high-value, complex work only in the past decade. 'It takes time to earn a seat at the table,' it says, and delivering standardisation, compliance and cost reduction alone will not do it. Its leaders need to explain, loudly, the value they create.
The game-changer could be technology. Automation and artificial intelligence sit well within the shared services model, and the report argues that the continued march of technology could 'reposition shared services from back office to hotbed of innovation, underscoring the real, tangible business value that shared services delivers to the enterprise'.
Almost 78% of those taking part in the study agreed or strongly agreed that technology will allow shared services professionals to focus on much higher value-added activity, ultimately putting to rest the 'finance factory' image.
Liz Fisher, journalist
"It's no longer some place you get pushed kicking and screaming when you would rather be a 'true' finance person"