Politics and drought are an increasingly deadly combination in East Africa, tipping the conflict between ranchers and pastoralists over the edge, says Alnoor Amlani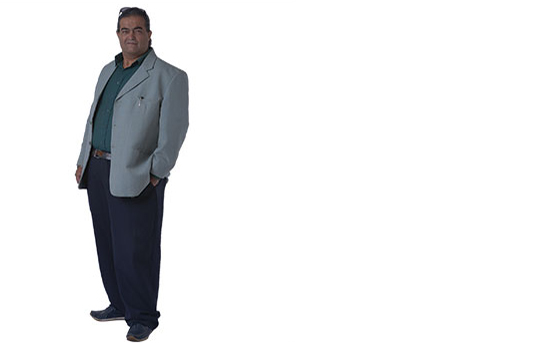 This article was first published in the June 2017 edition of Accounting and Business magazine.
In late April The New York Times ran a story about the shooting in Kenya of Kuki Gallmann, author of I Dreamed of Africa, a memoir of bringing up a family in Kenya in the 1970s. Gallmann, a first-generation immigrant from Italy, now aged 73, is one of the last of the old 'White Kenyan' tribe, who have lived the best and worst part of their lives fighting to conserve the last remnants of the vast and magnificent East African wildlife and natural habitat.
I first met her when she hosted an eclectic group of writers at her remote ranch in northern Kenya. At 100,000 acres Ol Ari Nyiro is the largest private ranch in the country, and elephants, lions and buffalo still roam freely there. A few years after our first meeting, Gallmann told me she was facing difficulties with people surrounding her ranch and poaching her beloved rhinos and other rare species.
Lately the situation has deteriorated further. Landowners have faced invasions by armed herdsmen. It is a problem that resurfaces every time there is a major drought. With Kenya approaching elections this August, many suspect that this time politics is also playing a part. Despite attempts by both landowners and pastoralists to define grazing areas, provide transhumance corridors (strips of land reserved for the passage of livestock), and support local community development, incursions have continued.
Gallmann had feared an attack for some time before it happened. If she had not been swiftly airlifted to hospital in Nairobi, her injuries could have been fatal. The previous month another large landowner, British rancher Tristan Voorspuy, was shot dead at his Sosian ranch as he rode out to inspect damage caused by invaders.
The romantic Africa of Ernest Hemingway and Karen Blixen is facing its greatest challenge. Kenya, like other African countries in the region, has a young and growing population that is developing rapidly, and many Kenyans question the purpose of vast private ranches amid widespread squalor and poverty. The additional pressures from the effects of climate change can tip the conflict over the edge. Africa has not put any meaningful structural measures in place to deal with climate change emergencies and, according to UN predictions, is likely in coming years to face severe issues that may well lead to further such conflicts. This view is reinforced by events in southern Africa.
The British government is one of Kenya's leading donors, spending up to US$400m every year on development projects in the country. It has pledged to develop a viable livestock industry in northern Kenya. Nic Haley, the British high commissioner, who toured the area on a fact-finding mission a day after the attack on Gallmann, blamed politicians for the violence and property destruction. His statement on the implications for inward investment into Kenya is telling: 'There is huge potential in the value chain for slaughterhouses for the production of meat to make pastoralism a vibrant economy and create jobs in Kenya. But violence being witnessed in some areas will destroy everything.'
Alnoor Amlani FCCA is an independent consultant based in East Africa
"The romantic Africa of Ernest Hemingway and Karen Blixen is facing its greatest challenge"