With some regional differences, the global population is urging governments to put tax cooperation ahead of competition, finds research from ACCA, IFAC and CA ANZ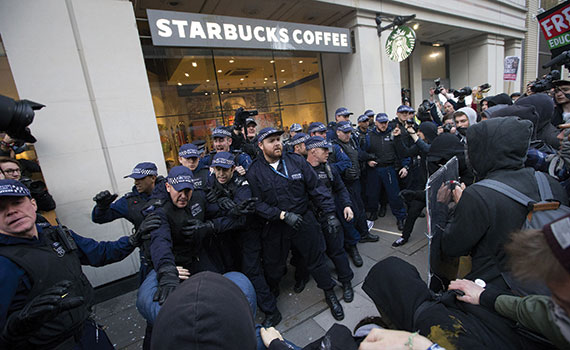 This article was first published in the June 2017 international edition of Accounting and Business magazine.
The fairness of the international tax systems is increasingly headline news as public opinion continues to push governments and multinational corporations to 'do the right thing'. It's a topic central to many an election campaign around the world.
As the debate rages, more people are placing their trust in accountants and tax advisers than politicians and the media. Well over half of those living in G20 countries see tax professionals as a trusted source of information, with two-thirds of the same group distrusting their politicians. Four out of 10 feel the same way about the media (figure 1).
But perhaps more importantly, this global population is urging governments to put tax cooperation ahead of competition (figure 2): while some governments may argue that low tax rates encourage more inward investment, their electorate would rather the tax systems were reformed to create a more coherent tax environment. In fact, only the Chinese would rather their government pursued a policy of tax competition in order to attract more investment from overseas.
These findings are revealed in research carried out by ACCA, the International Federation of Accountants (IFAC) and ACCA's strategic partner Chartered Accountants Australia and New Zealand (CA ANZ) among some 7,600 people across the G20 nations in an attempt to measure public sentiment towards international tax issues in an increasingly globalised economic system. As Helen Brand, ACCA chief executive, says: 'We believe it is vital to listen carefully and understand how people really feel about the international tax issues being debated in a crowded policy arena, and how their views compare between different countries.'
There are several backdrops to the report that help to place these findings in context. There is the Organisation for Economic Cooperation and Development's (OECD) Base Erosion and Profit Shifting (BEPS) project, which is seeking to establish an international set of tax rules to ensure consistency of the tax treatment of corporate activity around the world. Then there is the wider issue of tax avoidance, where corporations or individuals seek to take advantage of schemes that allow them to reduce their global tax bill. In between, the media has been peppered with stories of multinational companies whose tax bills in particular jurisdictions have been perceived as particularly small, while some countries, such as the UK, seek to lower their headline corporation tax rates in order to become more attractive to overseas investors.
'Making taxation work effectively in the globalised, digital 21st century calls for collaboration among policymakers and commitment to working together on implementing agreed steps,' says Fayez Choudhury, IFAC chief executive. 'But it is citizens who will ultimately shape their government's ability to implement reforms to our international tax system, and they will be the ultimate beneficiaries.'
As the research notes, public debate on the tax system and international tax issues has been intense in many G20 countries, sparking major tax policy reforms and 'groundbreaking collaboration' between countries with the aim of achieving a more coherent international system. According to the OECD, more than 100 countries and jurisdictions have now signed up to its inclusive framework on BEPS, which includes 15 action points covering areas such as the digital economy, controlled foreign company rules and transfer pricing regulations.
The BEPS project has brought about an unprecedented level of cooperation among tax-collecting authorities around the world – a reflection, perhaps, of the views of three-quarters of the G20 population who think it is important or very important for governments to cooperate on tax policy. One Argentinian respondent says: 'I believe it is important to create a closer union between countries in order to be able to help one another, instead of competing and fighting for resources.'
However, while the debate, certainly among politicians and the media, has increasingly focused on the morals and fairness of how much tax individuals or companies pay regardless of whether or not they have stuck to the law and regulations of individual countries, those surveyed take a more pragmatic view. Nearly three-quarters accept that paying taxes is mainly about application of the law rather than a question about what is morally correct (figure 3). The research also found that people are more than two times as likely to see paying taxes as more about laws and regulations.
Although the 'court of public opinion' may have forced the hand of some multinational companies, the G20 population wants governments to set clear expectations on how much tax is paid, and by whom. Such a move, the report argues, would help earn the public's trust in the tax system.
The research finds that the population as a whole is not unduly concerned about whether or not local or multinational companies are paying a reasonable amount of tax – more than half of the population agree that they are. However, those in the US, UK, Australia, Canada and Italy tend to think that while average or low income earners and local companies are paying enough, they believe high income earners and multinational companies are not (figure 4). As the report says: 'People's views vary widely… creating a challenge for international cooperation on tax policy although there are clear clusters of countries where people share similar views.'
And drilling down deeper into people's views on tax minimisation strategies, it becomes clearer that there is no consistent view on how appropriate it is for different sized organisations, and indeed for particular individuals, to arrange their tax affairs so they pay a minimum level of tax. Overall, the survey found that people are 15% more likely to think it is acceptable for multinational companies to minimise their tax bill than for average or low income earning individuals.
However, again there is a split here between countries: people in jurisdictions such as Argentina, China and Indonesia see tax minimisation as more appropriate for high-income earners, local and multinational companies, but people in countries such as Australia, Germany, the US and the UK believe such behaviour would be more appropriate for average or low income earners.
The report describes these findings as 'surprising'. But it is the lack of trust in the world's policymakers, and how their policies are reported, that arguably provides the most worrying aspect of the research. As one Australian respondent put it: 'To earn trust, you need to justify why and how much you are taxing an individual, and explain to the public and media where that money has been put.' And as a UK respondent says: 'My trust in media and government is at a low level for inaccurate reporting.'
This in part helps to explain the trust that appears to be placed in accountancy and tax professionals, and to a lesser extent, tax lawyers. Despite being criticised by politicians as part of the problem rather than the solution, it would appear that the general public puts more faith in the professionals. Indeed, more than half of the respondents believe their work contributes to the efficiency, effectiveness and fairness of the tax system (figure 5). But again there are regional differences.
So there is no ground for complacency. The report concludes: 'The profession must work to maintain the strong level of confidence people place in it throughout many G20 countries, and address issues and challenges where concerns arise.'
Philip Smith, journalist