Ian Guider says government is still paying too little attention, too late, to the impact of legislative changes on a company's administrative costs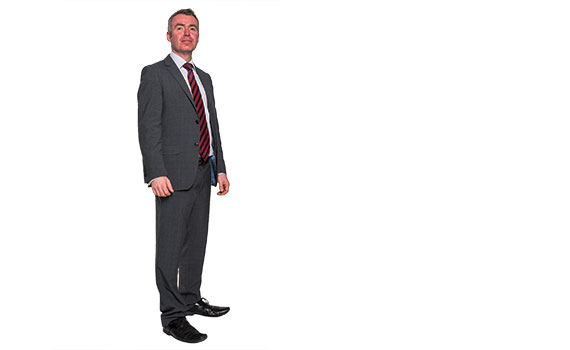 This article was first published in the July/August 2017 Ireland edition of Accounting and Business magazine.
I don't normally spend my day reading pieces of parliamentary legislation – particularly if it involves the minutiae of company law, but I have been paying a bit more attention to the 2014 Companies Act. This was a huge piece of legislation that removed some of the most antiquated pieces of company law and introduced changes designed for a modern economy and to take account of how business is conducted.
One change it made was that companies must use their full corporate name – Plc, Ltd, Designated Activity Company (DAC) or unlimited company – in official documentation so that all stakeholders knew who they were doing business with.
For some companies it was easy, requiring just a new sign, and making cosmetic changes to letterheads and advertising copy. But for many unlimited companies these changes will be costly and have much wider ramifications beyond these shores.
Under a Freedom of Information request I have received extensive correspondence between major pharmaceutical businesses and the Department of Jobs, Enterprise and Innovation (DJEI). In it several companies state that the compulsory addition of 'unlimited company' to their official name will require them to seek regulatory re-approval simply to change the company name on the information leaflet in every packet of medicine made in Ireland and exported.
Pfizer estimates that it will require applications to 140 boards of health around the world at a minimum cost of about US$25m. Johnson & Johnson puts the cost of the changes at US$40m. It is a logistical nightmare.
The department is proposing a period of exemption from the changes to get the necessary regulatory approvals. But what emerges from the correspondence is that while the DJEI is willing to engage with drug companies on the issue, it offers little substantial reasoning for refusing to consider amendments to the legislation. In one email, an official advises the department to 'sit tight' and ride out the lobbying.
This is just one example of how legislation can clash with the real world. We're told that government does impact analysis of regulatory changes. Indeed, it put the cost of implementing the new rules at €2,000 for most companies. Is there a reason why unlimited companies don't want to do this? From the people I've spoken to it will not force them to change their status to limited or DAC.
One of the underlying principles of company law reform is, to use the horrible cliché, to cut the regulatory burden on businesses. If there is an ulterior reason not to consider changes, neither the documents I've seen nor the people I've spoken to have articulated it. Bad legislation can be undone. What is more worrying for business and the economy is a mindset that won't consider change at all.
Ian Guider is markets editor of The Sunday Business Post
"Pfizer estimates that having to change its company name will require applications to 140 boards of health at a cost of US$25m"