Favourable economic indicators and a change of heart from Japan mean that a 'TPP-lite' agreement will become a 'good enough' alternative, believes Manu Bhaskaran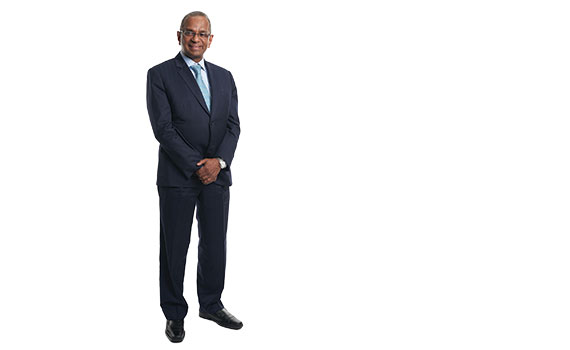 This article was first published in the July/August 2017 China edition of Accounting and Business magazine.
There is much concern over protectionism and other isolationist policies hurting the world trade that is so vital to Asia's economic growth and prosperity. Observers have also been worried about the slow rebound in demand for Asian exports.
However, cyclical indicators show that trade activity is gaining strength. And, while there are valid fears about structural threats to world trade such as protectionism, Asians can take heart from efforts to restart the Trans-Pacific Partnership (TPP) agreement.
There is little doubt that global demand for Asian exports is accelerating. All four indicators that have been good predictors of trends in global trade have been positive in recent months: global air freight tonne kilometres up 8.4%; global container volumes up 5.3% year on year in February; export orders in positive territory; and the global tech cycle in good shape.
Not surprisingly, the data shows Asian exporters performing well in recent months. Shipments from Asian export powerhouses such as Korea, Taiwan, Malaysia, Singapore and Indonesia point to increasing strength, with double-digit growth increasingly the norm.
US President Donald Trump's rejection of the TPP had been a huge blow. Encouragingly, Asia-Pacific nations are working hard to create an 11-country TPP (TPP-11) without the US. Australia and Japan have taken the lead to work for such a deal. Japan has now moved away from its earlier stance that a TPP without the US would be meaningless. Since Asian countries such as Singapore and several of the Latin American nations see it in their interest to preserve as many of the benefits from TPP as possible, they are likely to support this 'TPP-lite' initiative.
In fact, there is a decent chance that a 'good-enough' TPP-11 agreement could emerge; Japan, whose size adds heft to this effort, sees strategic benefits to reviving the TPP. At a time of Asian unease about the Trump administration, Japan will boost its leadership credentials in Asia by taking the lead on protecting Asians from threats to trade.
Keeping TPP-11 alive would also keep China, Japan's rival for leadership in Asia, on the defensive, particularly since the rival to TPP, the Regional Comprehensive Economic Partnership agreement that China favours, is struggling to make headway.
The TPP process entailed a vast amount of negotiation to get the partner countries to put in place the domestic political compromises needed. Therefore, a lot of the work has already been done and there is a good chance that barriers to trade in a region encompassing more than 20% of the world economy will come down, providing the remaining countries with considerable potential to expand trade.
An 11-country TPP is viable, although Asia will be careful to leave an opening that would allow the US to re-enter the TPP at a later stage. With activity on the rise and countries actively seeking to protect an open and liberal trade order, trade will continue to be an engine of growth for the region.
Manu Bhaskaran is CEO of Centennial Asia Advisors in Singapore
"Asia will be careful to leave an opening that would allow the US to re-enter the TPP at a later stage"