South Africa's decision to introduce compulsory audit firm rotation from 2023 has divided the business world and the accounting sector in the country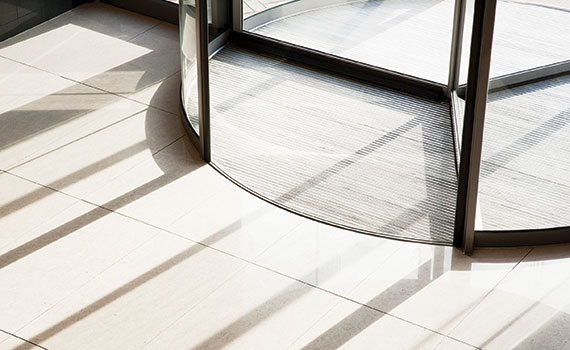 This article was first published in the July/August 2017 Africa edition of Accounting and Business magazine.
The planned introduction of mandatory audit firm rotation on 1 April 2023 by the South African Independent Regulatory Board for Auditors (IRBA) is designed to strengthen auditor independence and audit quality. But the move has sparked widespread dissension within the business and professional communities. Audit firms will not be allowed to serve a listed company longer than 10 consecutive years and will have to wait five years after this term has elapsed to be eligible for reappointment.
The move comes despite the World Economic Forum (WEF) ranking South Africa top of 138 countries in 2016/17 for auditing and reporting standards and the protection of minority shareholder interests. Yet IRBA CEO Bernard Agulhas says more can be done, and that the decision to impose mandatory rotation – taken after a year of local and international research and consultation – will strengthen auditor independence and public and investor protection. Nor has IRBA excluded further measures such as mandatory audit tendering or joint audits.
According to Agulhas, auditor independence is 'critical to the credibility and transparency of audited accounts, thereby enhancing public and investor confidence in the accuracy of financial reporting' in the European Union and some BRICS (Brazil, Russia, India, China and South Africa) nations.
Another concern is the lack of competition in major audits because of the domination of the South African market by the Big Four audit firms (EY, PwC, Deloitte and KPMG). The Big Four, along with BDO and local firms SizweNtsalubaGobodo and Nkonki (regarding joint audits only), perform 90% of audits of listed companies in the country. There is also a lack of diversity among the 353 audit partners currently signing off financial statements for companies listed on the Johannesburg Stock Exchange (JSE) – only nine of them are black African. Indeed, the racial make-up of South Africa's 4,283 registered auditors is 74.8% white and 10.5% black African, with Indian and mixed race making up the balance.
And concerns about audits extend beyond those of listed companies. South Africa's auditor-general Kimi Makwetu says his office has reclaimed audits for some state-owned entities due to concerns about the ethical conduct and independence of some audit firms. It has also qualified some audit reports and issued a disclaimer of opinion when initial auditors issued unmodified opinions.
African National Congress MP and parliamentary finance standing committee chairperson Yunus Carrim says that the transformation debate and dilution of the audit market concentration are 'non-negotiable', adding: 'We want new emerging audit firms to enter the market.'
Mitesh Patel, managing partner of black South African-owned firm Nkonki, says that numerous second-tier firms can audit JSE-listed entities, but are not afforded the opportunities.
Victor Sekese, CEO of Johannesburg-based audit firm SizweNtsalubaGobodo, supports mandatory rotation. He says it will secure access to private sector audits for smaller audit firms, levelling the playing field with larger competitors. 'One major challenge will be resolving the demand by banks and financial institutions that their clients be audited by one of the Big Four,' he says.
There was less of a welcome for the plan from the South African Institute of Chartered Accountants. Its CEO, Terence Nombembe, questions what he sees as its overly urgent implementation. He suggests that the government and regulator should wait until there is deeper understanding of how the other reforms introduced following the 2016 corporate governance commission (King IV) will affect the audit environment.
Those reforms include a new audit report model, a set tender period for audit reports, and enhanced practices on the role and function of audit committees. Companies Act changes will also provide for rotation of audit partners (rather than firms).
Nombembe believes it would also be prudent to reflect on the experience of mandatory audit firm rotation internationally. He says: 'It is crucial a significant decision be based on robust, comprehensive research.'
Michael Harber, a lecturer at University of Cape Town's College of Accounting, says the profession must diligently question the route to take – whether to follow Europe with mandatory firm rotation or the US with partner rotation.
And Mark Kathan, CFO of chemical group AECI, says: 'Not all the possible ramifications have been considered. One potential pitfall will be commoditising audit fees.' AECI has used KPMG (and its predecessor firms) for more than 90 years.
The shadow deputy minister of finance Alf Lees says his party has not formalised its view, but has yet to see real evidence that audit firm rotation works. Lees says: 'The benefits will not outweigh the costs and disruptions, while, if it is meant to root out corruption, evidence must first show the profession is allowing corruption to take place. If current auditors are not picking it up, how will rotation change the degree of exposure?'
EY Africa CEO Ajen Sita, PwC southern Africa CEO Dion Shango and KPMG South Africa director Michael Oddy all reject the compulsory rotation plan. While supporting measures to strengthen auditor independence, Oddy says no empirical evidence has been produced for any lack of auditor independence in South Africa, and no 'audit failures' in the country have arisen from a lack of auditor independence.
Other criticisms of mandatory audit firm rotation are that it undermines quality, bleeds institutional knowledge and experience, limits auditor specialisation, strains resources, intensifies market concentration, and limits the ability of audit committees to determine the best firm for their needs.
The audit quality issue is picked up by Patience Semenya, head of ACCA South Africa. She says: 'We support measures for auditor independence, especially in a country like South Africa, where an effective market for audit services and economic empowerment are important priorities. What we should guard against, though, is making rotation ultimately about sales, as this may impact on the quality of audit.'
Argentina, Brazil, Canada, Singapore, South Korea and Spain all implemented mandatory audit firm rotation – and have either partially or wholly withdrawn from the concept. And Australia, Hong Kong, Japan, Malaysia, Mexico, New Zealand, Russia, Sri Lanka, Switzerland, Thailand and the US have investigated and rejected it. 'This will be a long-term journey where the answers are not simply black and white,' Lees warns.
Nicola Jenvey, journalist based in Durban
"If current auditors are not picking corruption up, how will rotation change the degree of exposure?"