A new ACCA survey asks members in the financial services sector how they see the impact of Brexit. It finds they're crying out for more government communication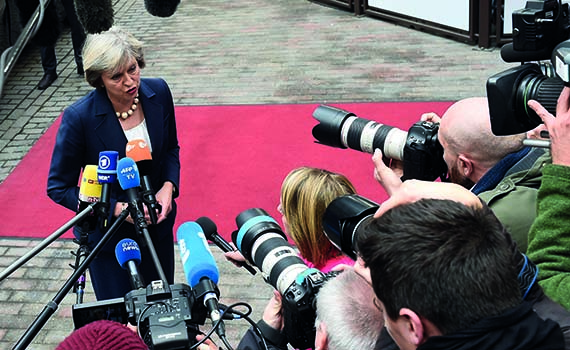 This article was first published in the September 2017 UK edition of Accounting and Business magazine.
The UK financial services sector employs more than a million people and earns between £190bn and £205bn every year. The UK is the world's largest exporter of financial services; its relationship with the European Union is especially important – in 2015 the EU accounted for 41% of the UK's total financial services trade surplus. The UK's future relationship with the EU, then, is a huge issue.
The potential impact of Brexit on the UK in general, and on financial services in particular, has been the subject of endless debate since the referendum vote. But what do people on the front line think? A new report from ACCA, Brexit impact on financial services, answers that question, drawing on the results of a survey of 271 ACCA members worldwide in corporate and investment banking, asset management and fintech.
ACCA-qualified accounting and finance professionals are typically at the heart of the decision-making process that shapes their organisation's response to Brexit; they are, says the report, a 'temperature gauge' to capture the mood of professionals at the front line.
Overall, and perhaps not surprisingly, twice as many of the survey participants saw Brexit as a net risk rather than an opportunity. Those working in larger organisations were more likely than those working in SMEs to have concerns.
The biggest worry for survey participants is a lack of (or unclear) communication from government and regulators about the Brexit approach. 'There appears to be an acceptance that a degree of disruption is inevitable,' says the report, 'but the time it takes to prepare for it means that organisations place a high premium on finding out, sooner rather than later, what their working environment will be like.' Guidance as early as possible, it adds, seems to be at least as important as the eventual final outcome.
The report includes detailed interviews with some senior experts working in financial services. Ahmed Badr, head of legal at payment services provider GoCardless, says of the uncertainty: 'When you're trying to plan how to face those challenges, you're doing so not only without knowing the details of the challenge, but also without knowing the timeframes.'
For those who see Brexit as an opportunity for the sector, the potential for cost reduction was the most compelling attraction – the result of lower-cost locations, a streamlining of operations or the tactical benefits of a devalued sterling.
Making plans
About a quarter of respondents said that Brexit will have no impact on their organisation – most likely because they work in a country with low exposure to the UK or eurozone. About half of respondents had already started or completed their Brexit planning, but a quarter had made no plans at all or were unclear about what they needed to do. A lack of planning, argues the report, may simply be a question of capacity. SMEs are unlikely to be able to afford the luxury of setting up a project team to explore the implications of Brexit.
A number of financial services firms have announced they will move, or are planning to move, some of their operations to mainland Europe, persuaded this will be necessary due to the loss of passporting rights once the UK leaves the EU.
Badr, though, says that for GoCardless this does not mean relocating entirely: 'There are still many benefits to being in London, including (for the moment) access to talent, a business-friendly legal system, a forward-thinking regulator and quality of life. But I think we will see more and more fintech companies opening satellite offices, which may grow to be as important and large as [those in] the UK.'
The report also discusses what a 'good deal' might look like for financial services. It was written before the UK snap general election, when leaving the single market seemed inevitable: 'A good replacement would be a bilateral agreement based on mutual recognition that allows for maximum two-way access between the UK and the EU,' says the report.
Whatever the ultimate deal, the report argues that continued regulatory and supervisory collaboration and coherence will be essential – it is critical that the regimes for financial services in the UK and in Europe remain broadly consistent and avoid 'accidental divergence'. The UK, it adds, should promote the development and use of international standards wherever possible to make it easier for the UK and EU to recognise each other's regimes. 'Safeguards will also be necessary to ensure fair and independent regulatory equivalence determinations, so that one side is not hostage to a unilateral withdrawal of access rights by the other. Ultimately, the process for determining equivalence must be grounded in technical factors rather than political ones.'
Liz Fisher, journalist
Proportions of businesses by level of readiness for Brexit
| | |
| --- | --- |
| No plans made or unclear about what to do | 24% |
| Early stage plan to assess high-level impact | 32% |
| Advanced plan, eg with scenarios for different outcomes on terms of deal between UK and EU | 13% |
| Planning complete and started initial work on execution | 5% |
| Brexit does not affect my organisation | 25% |