Dealing with Africa's malaria problem is more than simply a matter of treating its cause – the war on the proliferation of fake drugs must also be fought, says Alnoor Amlani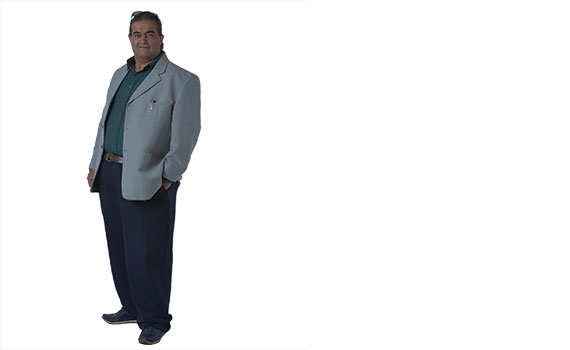 This article was first published in the February 2018 international edition of Accounting and Business magazine.
Nearly half of the world's population is at risk of contracting malaria. Fifteen countries account for 80% of all cases globally. While Nigeria accounts for the highest proportion, at 27%, followed by the Democratic Republic of the Congo at 10%, sub-Saharan Africa as a whole still accounts for 90% of cases and deaths from malaria worldwide. Progress in tackling the disease has suffered in recent times due to factors including inefficient implementation of interventions, conflicts and other crises.
According to the latest World Health Organization (WHO) World malaria report, released in November 2017, there were 216 million cases of malaria in 2016, up from 211 million in 2015.
Some scientists have speculated that the recent rise is a result of global warming and the effects of climate change, which have allowed mosquitoes to increase their range and spread the disease over a wider geographical area. However, another contributory factor may be the proliferation of 'fake' drugs. The WHO released a report recently that shows that in low and middle-income countries, one out of every 10 medical products is substandard or fake, and 65% of these counterfeit drugs target malaria and infectious diseases.
Interpol established a pharmaceutical crime unit in 2005 and since then has seized numerous shipments of fake drugs, often destined for Africa. This rapidly increasing illicit global trade is very difficult to police, particularly in developing countries, where healthcare supply chains may be more susceptible to infiltration. Without widespread laboratory testing, which is expensive and impractical in remote locations in Africa, fake drugs are easily distributed. In the end, it is difficult to tell if a patient died from misdiagnosis, a range of other factors or from taking fake drugs. However, the London School of Hygiene & Tropical Medicine estimates that 116,000 people die every year from taking fake malaria medicine in sub-Saharan Africa.
The international movement of people allows drug-resistant strains of malaria to travel fast and easily. Drug-resistant strains from Asia are presently appearing in Africa, which has raised concern among some scientists. 'If this gets to Africa, it is going to be catastrophic,' Dr Christopher Plowe, a malaria expert at the University of Maryland School of Medicine, told The New York Times in a recent interview. Some scientists are calling for the WHO to declare a state of worldwide emergency.
Thankfully, there are people working to counteract these risks. Projects to develop innovative new drugs to treat malaria are being undertaken by both large and small global pharmaceutical companies using breakthrough research and gene therapy; and simple but effective – and moreover cheap – handheld scanners to detect fake drugs are being developed and tested in the UK and other countries.
With an easy, inexpensive way to detect fake drugs and more investment in malaria treatment, Africa could yet conquer this destructive disease.
Alnoor Amlani FCCA is an independent consultant based in East Africa
"Handheld scanners to detect fake drugs are being developed and tested in the UK and other countries"