The world of SMPs has been turned upside down but, with their aptitude for the latest technologies, its youngest recruits can help to transform the sector, says Robert Bruce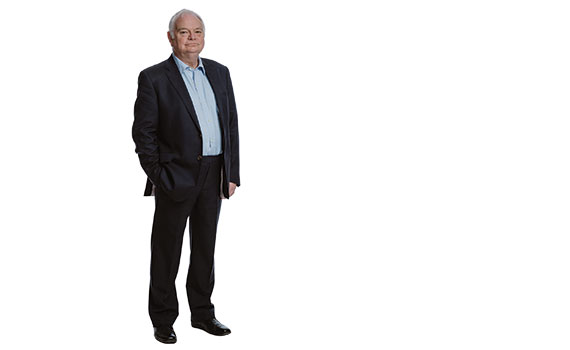 This article was first published in the February 2018 UK edition of Accounting and Business magazine.
Something happens. Something eases change into business. Nobody takes it on board properly. It almost goes unnoticed. And then you realise that the world has been turned upside down. At the moment, it is happening to small and medium-sized accountancy practices (SMPs), though they are the people who may not have noticed it yet.
Traditionally, these practitioners are famously disgruntled with life. They feel threatened by regulation, which always seems to be taking their markets away. They feel ill-prepared in a world of rapid technological change. They feel they are not in a happy place. But what they should be doing is looking at what is known as Generation Z – yet another of those zippy-but-meaningless generational tags. Better, as ACCA does, to call them Generation Next (see page 39), for these are the people to transform the buzz within SMPs.
The SMP environment has always been a good place to be. I did my audit work and training at an SMP. I had astonishingly useful experience, even if I did keep failing my tax exams. I worked within large printing companies, tiny engineering shops in the midst of far-flung industrial estates, a stockbroker, a long-established and venerable horse-racing club, and coffee brokers in Liverpool. I never swung the sought-after brewery gig in the West Country but I did work within a London company that supplied emergency late-night drinks to what was then known as clubland. The chairman used to get quite cross if you hadn't opened a beer by 10.30am. Meanwhile, an old friend working in one of the largest accounting firms was bored rigid and billeted to a huge insurance company for six months at a time.
It was obvious to me that SMPs were providing me with terrific knowledge and experience. The difference this time around with Generation Next is it is much more of a two-way process – and that is because this generation genuinely comes from a different planet.
At the end of June this year we will be celebrating 10 years of the iPhone. For the generation coming into work now, the world of networking, social connections, understanding communities, and all the softer skills accountants need, are simply a given. It is what they do.
This is to the SMP world's advantage. 'SMPs can give people the space to develop their own ideas,' says Ben Baruch, head of SME policy at ACCA. 'Instead of the hierarchical, pigeon-holed structure of large firms, which can limit experience, people can have a much more rounded experience and deal day-to-day with partners and clients.'
The ACCA report, Generation Next: managing talent in small and medium sized practices, shows that over half of Generation Next people coming into SMPs want to become entrepreneurs, and 81% want to set up their own business eventually. This is where another contrast lies: in my day, the most popular objective was to become a finance director. Back then, people wanted to be the accounting brains in a large organisation. Now, people want to gather the experience and knowledge that will enable them to run their own businesses. But the real area where the world has been turned upside down is in the way that young people coming into SMPs can themselves transform the SMPs.
As the report makes plain, the idea of reverse mentoring is the answer. The transformation of skills and technologies over the last decade can be transferred to the SMP's knowledge base. As Baruch puts it: 'They have grown up with these technologies and have greater aptitude in using them.' Simple changes can be transformational. The report quotes a firm in Singapore that took on a graduate who 'trained the whole team to use a lot of time-management apps, which we didn't know existed'. It saved them a fortune.
It can be a genuine partnership across the generations. SMPs may lose some of their reputation for being disgruntled. They might even, as the comic writer PG Wodehouse suggested, become gruntled.
Robert Bruce is an accountancy commentator and journalist
"For the generation coming into work now, the world of networking, and all the softer skills accountants need, are simply a given. It is what they do"