So much more than just a search engine, Google can help to transform your business, from analysing your ad campaigns to going international, says Tim Butler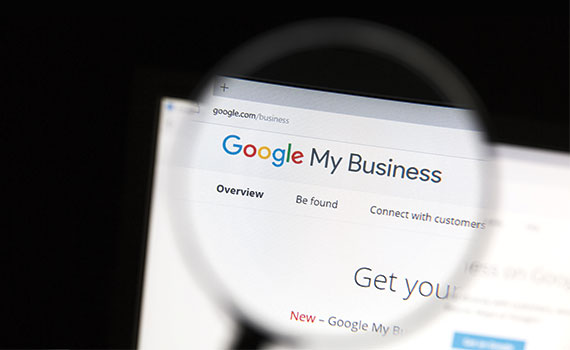 This article was first published in the March 2018 China edition of Accounting and Business magazine.
Google is the world's most popular search engine, controlling 79% of the market share and dealing with 3.5 billion searches every day. Most people know about the importance of getting their business's website found in Google search results to drive relevant traffic. But are you embracing the other business tools that Google provides that can help you deliver more profit?
Google My Business
Google My Business allows you to register your business location for free on Google Maps and local search results, displaying important information such as your business name, address, opening/closing times, phone number, website link and up-and-coming events.
Try searching for 'accountants near me'. You will see three recommendations based on your current location, which are a step closer to attracting new business.
For all business but essential for any where customers come to a physical location.
Google Analytics
Google Analytics is a vital free tool to monitor your website performance. Find out how many people are visiting, when they visit and how they are coming to your website. It also offers insight for which pages perform best in terms of traffic and engagement. This helps you to identify how you should optimise other pages on your site to achieve similarly positive results.
With the right understanding, Google Analytics will guide improvements to your website's performance. It will offer you a vast amount of data and the important thing is that you understand how to interpret your website analytics. For example, a common mistake is to not filter traffic; this can give a false impression of how many visitors your site is receiving, leading you to make wrong decisions about your online marketing.
Absolutely essential for all businesses with a website.
Google AdWords
AdWords is an extremely powerful advertising tool to promote your business's products or services on Google search results, YouTube and millions of websites. Provided that you can structure and optimise your campaigns effectively, AdWords can be used to target potential customers and secure new sales in a cost-efficient way.
A defining feature of AdWords is the data you can collect and analyse. You may already be investing in advertising in the form of ads in magazines, but how do you track if someone actually bought your product or service as a result? Unless they tell you directly, the truth is you can't.
With AdWords, you can see if someone clicked on your ad and whether they then proceeded to make a purchase. This means you can attribute a sale to AdWords and work out your cost per acquisition to see if your campaigns are profitable, giving you control over your advertising spend.
AdWords has a number of features to enhance your campaigns, such as ad scheduling and location targeting to define who will see your ads. You can also set up extensions that give more information about your organisation; for example, if your business has free onsite parking, then create more engaging ads by telling people.
However, it is important to consider that if you have a limited knowledge of AdWords, things can easily go wrong. Do you know the difference between broad-match and phrase-match keywords? If you don't, you could find yourself making a very expensive mistake. Consult a specialist digital marketing agency to ensure that your account is set up and managed correctly.
The power of AdWords is vast and it can be an extremely profitable form of advertising if done right.
For almost all businesses. Profit potential high when done well; done badly it's costly.
YouTube
The Google subsidiary is the second largest search engine after its parent company's. More people are turning to video to find answers to their questions. There are more than 300 hours of video uploaded to YouTube every 60 seconds, proving that video marketing is a growing trend.
Does your business have a YouTube account? If so, when was the last time you posted a video? What was the engagement like? How did you promote it?
Your company may not be making the most of video and its ability to engage customers in a different way. Do not ignore video but, equally, do not make videos for the sake of it. Think about what would be useful for your customers – for example, explanation videos or blogs where you discuss current trends in your industry. Make the videos, get them on YouTube and then tell people they are there.
Has great potential for all businesses but you need to publicise your videos.
Google Search Console
Over 64% of all website visits start with a search engine, so if your site is not search engine optimised, you're already at a severe disadvantage in comparison to your competitors.
Google Search Console is a fundamental webmaster tool and helps with search engine optimisation (SEO). It will provide you with important data directly from Google, improving your understanding of how search engines view your website and how people find it.
You will be alerted to any errors on your website, such as broken pages, helping you to ensure that the SEO health of your site is maintained.
If you're not already familiar with Google Search Console, this tool is not the easiest to get to grips with and it can take a while to learn about the various features. However, if you want to ensure that the performance of your website is as good as it can be, it's essential that you set the tool up and check it regularly.
For businesses that are serious about customers finding them online and giving them a great website experience.
Google Translate
If your website has a global customer base, it makes sense to create a website in the same language as your customers'. This will help to reinforce your brand identity in that country and attract new customers.
Translating vast amounts of content can be costly and time intensive. Google Translate offers an alternative with instant and free translation. Admittedly, it's not perfect, but it's certainly a good start, especially if you want to launch a website quickly.
For businesses that may sell abroad, even occasionally.
Make the most of Google
These tools are available to use right now, but what holds most people back is a lack of technical knowledge to use them successfully. This is where you should be looking to hire the services of a marketing agency with expertise in using Google's various marketing and advertising tools. There is nothing worse than going it alone with a lack of knowledge, as this is when mistakes – sometimes costly ones – can happen.
Tim Butler is founder of Innovation Visual, a digital marketing consultancy