Saudi Arabia's new bankruptcy law is part of a wider plan to broaden its economy away from oil and increase its attractiveness to foreign investors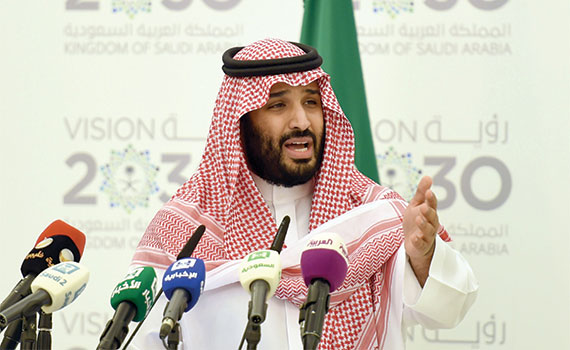 This article was first published in the March 2018 International edition of Accounting and Business magazine.
Towards the end of last year, the Saudi Arabian minister of commerce and investment, Majid al-Qasabi, announced that a new bankruptcy law was likely to be passed and implemented during the first quarter of 2018. The move was significant in that it not only set out legislation that would provide reassurance for foreign-owned companies dealing with others that were in financial distress, but it also provided an extra piece in the jigsaw being put together to attract foreign investment into the kingdom and diversify its economy.
The new law, which has now been approved by Saudi Arabia's Shura Council, aims to regulate bankruptcy procedures for preventive settlement, financial reorganisation and liquidation. Its provisions will apply to any entity that carries on business or profit-making activities in the kingdom, whether they are domestic or foreign-owned. The law is based on those in place in many other jurisdictions, including the UK, the US and other Western economies, and Japan and Singapore. It is the result of a process that stretches back more than two years: a policy paper was published in March 2016 to protect the rights of creditors while safeguarding the continuation of economically viable businesses, so minimising the impact of business disruptions.
National transformation programme
The move should be seen in the context of other important economic and regulatory developments in Saudi Arabia. When its draft proposals were released in 2016, the Ministry of Commerce and Investment said the aim was to encourage economic activity and move forward the implementation of the 2020 National Transformation Programme and Vision 2030.
The transformation programme is driving the economic aspects of Vision 2030 and is the blueprint for rebalancing the Saudi economy away from a dependency on oil revenues toward more sustainable and diverse revenue sources. Other moves, many of which are part of a regulations review programme, have included the introduction by the kingdom of value added tax and IFRS Standards.
A new anti-corruption committee has also been established. Led by Crown Prince Mohammed bin Salman, the committee has been granted enhanced powers to investigate and prosecute instances of corruption at all levels. The committee draws its members from among officials working across various government branches including security, finance and existing anti-corruption bodies.
There have been new corporate governance regulations, too, introduced by the kingdom's capital markets authority. These are designed to protect the rights of shareholders and other stakeholders, and promote fairness, competitiveness and transparency in the exchange market and the business environment. For example, the board of a listed company must now report on internal control effectiveness, risk management and going concern. The regulations also outline requirements for the composition, appointment, roles and responsibilities of internal and external auditors.
According to law firm Dechert, the impact of these regulations is likely to be significant when compared with what went before. However, the firm said, 'The obligations and responsibilities to which listed companies in the kingdom will be subject once the regulations come into force are barely (if at all) more onerous than those applicable to such entities in other more traditional listing jurisdictions. This should serve, in equal parts, to give comfort to international investors and to encourage sponsors to support the local listings regime, both of which will be equally necessary in order for the domestic market to grow as intended.'
The moves chime with a recent survey carried out by KPMG in the region, which found that 98% of Saudi CEOs believe that placing greater importance on trust, values and culture in their organisations is vital to sustaining a long-term future. Some 83% of these CEOs expect public trust in businesses in Saudi to improve or remain the same over the next three years.
In KPMG's report Disrupt and grow, Khalid Yasin, the firm's head of client services in Saudi Arabia, says: 'Saudi Arabia is undergoing massive reformation to move from an oil-dependent economy to a non-oil based economy. This change will drive transformation, resulting in corporatisation and/or privatisation of selected government and private entities in the kingdom. This will result in enhanced focus and investment by companies to institute and adopt sound corporate governance practices and more robust and dynamic risk management procedures that are interlinked to strategies.'
The KPMG study also found that 85% of Saudi CEOs expect a high level of investment in governance and risk management over the next three years. Islam al-Bayaa, KPMG's head of advisory in Saudi, says: 'There is always room for improvement when it comes to risk. This is especially relevant now when we have a fast-growing and changing business environment.'
Lindsay Degouve De Nuncques, ACCA's head of Middle East, recognises the changes as part of the process towards delivering Vision 2030. 'These actions are driven by the desire to encourage private sector activity and foreign investment in the kingdom, which in turn is part of the wider plan to drive diversification,' she says. 'They help to support financial transparency and better corporate governance, and from the perspective of an international business are very positive moves. They are quite monumental changes, but they all fit into the bigger picture.'
Philip Smith, journalist
"These changes help to support financial transparency and better corporate governance; from the perspective of an international business they are very positive"