However difficult the client or tempting the explanation, charity auditors need to apply the rules properly and report any doubt rather than suppress it, says Peter Williams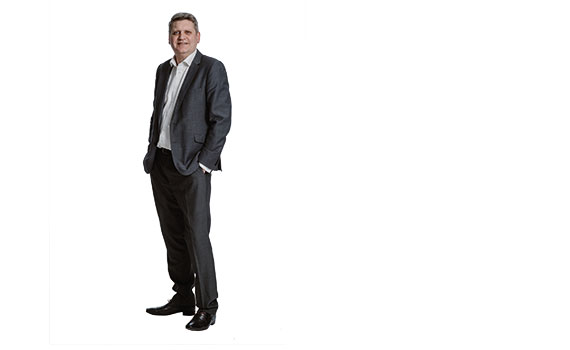 This article was first published in the April 2018 UK edition of Accounting and Business magazine.
Charity auditors should make sure they have the Charity Commission's email address saved in their contacts. The call from the commission – backed up by the Financial Reporting Council – for the auditors of charity accounts to report 'matters of material significance' is a stark and unambiguous warning.
Auditors need to be bang up to date in their knowledge and understanding of the sector's legal and regulatory framework and should be crystal clear about what they need to be telling the regulator. Yes, this does amount to more responsibility and whistleblowing, and the profession may moan that it is being leant on because of the regulator's lack of resources. But after charity auditors have finished complaining, they will still need to up their reporting game. When the commission went through the records for the six months to October 2017, it found that only 28 of the 117 modified audit reports that should have been reported to it actually had been – that 24% compliance rate is simply not good enough.
The commission research came on the back of reaction to the failure of the high-profile charity Kids Company in 2015, but the study's relevance was put into sharp focus by the subsequent exposure of sex exploitation scandals in aid agencies.
The cliché reminds us that it is never the crime, always the cover-up. With the harsh spotlight of public opprobrium falling on a scandal-hit sector, auditors need to understand quickly that they cannot be seen to be complicit in anything that falls short of the best professional behaviour. Even if that means upsetting client relationships, auditors need to develop a culture where their first instinct is to report. While the regulator concedes that there are some grey areas, auditors need to think hard before giving an organisation the benefit of the doubt.
Although their work by and large goes unregarded and unappreciated by society, charities do immense good. Auditors can ensure the sector's huge contribution stays on track by delivering nothing but the highest professional and ethical standards.
It may be that the rules have become more onerous and nobody asked nicely. But auditors in this sector must deal with a new reality. The revised regime is still in its infancy, and auditors and their clients should be given a little leeway for settling in. But from now on, even the most difficult of clients needs to accept that if the regulations say report, then that is what auditors have to do.
What could be a negative should be turned by the profession into a positive. Charity auditors have a window of opportunity to prove they can work with regulators and charity managers in the interest of charities' beneficiaries. By embracing the reporting of all matters of material significance, auditors get a chance to break free from a dreary and unfair stereotype that characterises their work as busy but useless. But if they ignore the regulator's call and continue to fall short, they can expect little sympathy or charity.
Peter Williams is an accountant and journalist
"It is never the crime, always the cover-up, and auditors cannot be seen as complicit in anything short of best professional practice"