The features of a high-quality audit sometimes exist in mutual tension. So an open and honest debate is needed about how audit quality can be maximised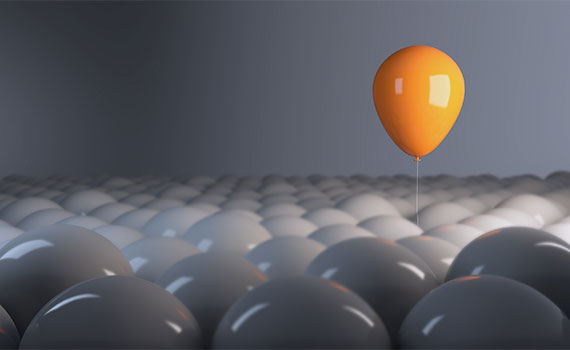 This article was first published in the April 2018 International edition of Accounting and Business magazine.
Sub-standard auditing should not be synonymous with business failure. Yet when businesses do collapse, or when directors fail to meet corporate governance standards, auditors' shortcomings are usually thought to be part of the problem.
Proving auditors have performed quality work can be difficult when, with the benefit of hindsight, company failure appeared inevitable and predictable, and in retrospect the actions of those managing the company look foolish or wrong.
Whether an audit is high-risk or routine, auditors can help themselves – and if the worst does happen, so can those assessing their performance – by ensuring each audit rests on six pairs of tenets that underpin quality.
According to a recent report by ACCA, Tenets of a quality audit, the latest in its 'Tenets of…' series, auditors need to be thorough to ensure that all key risks are examined and all issues addressed before they complete their report. However, they also need to be timely, as regulation, investors and other users only see the report as relevant if it is contemporary. Obtaining adequate audit evidence will always be subject to pressure to complete the job on time. At the same time, over-auditing compromises quality just as much as a file containing inadequate work.
Many of us understand that if auditors don't remain independent throughout the assignment, quality is absent. Equally quality is missing if the auditor can't demonstrate appropriate closeness to the client and the business. An auditor with experience of the business and the sector that they have developed over several years will support the risk assessment work. And it is this experience, according to the report, that will allow the independent auditor to precisely challenge management on the most contentious areas. A challenge without knowledge is a long shot that is easily deflected. Yet terms such as 'familiarity' and 'long association' summon up images of cosy collusion, letting management off rather than conferring advantage of insight.
Standardisation and autonomy
Experience contributes to another key tenet outlined in the report: autonomy. A quality audit will never be an unthinking tick-list procedure. Autonomy allows the auditor to focus on their own perceptions of the key risks, so they can see where more work needs to be done. However, audit quality can't be achieved unless there is standardisation; one of the most trenchant criticisms of audit is a lack of comparability with audit work across borders and a lack of consistency over time. At a basic level, auditors need to heed auditing standards while at the same time continuing to exercise the judgment to go above and beyond specific procedures set out in standards.
It is relatively easy for regulators to assess whether standardised procedures have been followed, so prescription could increase as a regulatory culture prevails, one that auditors could rely on to prove the quality of their work. However, any professional knows that it may not be possible to define a set of procedures that will be adequate on all occasions. Even while standards develop, autonomy needs to be encouraged for quality to be enhanced.
Multi-dimensional understanding
All audit work aims to express an opinion on whether the financial statements provide a true and fair view. The report emphasises that auditors are delivering a holistic opinion when undertaking quality work. This allows them to obtain a proper and multi-dimensional understanding of the company's business model and strategy, as well as an appreciation of its industry and economic context.
Part of this holistic responsibility is responding to actual or suspected fraud, as this could lead to financial misstatement undermining the true and fair view. The public view that auditors are responsible and have the ability to detect fraud remains undiminished – indeed it could be argued that it is increasing.
To perform quality work in this context, says the report, auditors need to adopt a risk-based approach, ensuring that they spend their time focused on the areas of highest risk. This contributes to their ability to deliver an opinion that encompasses all of the financial statements, including those areas where most work and judgment is required.
Of all the areas of audit quality, fraud detection is the one where technology is having the biggest and most rapid impact. To respond appropriately to suspected fraud, auditors need to use detailed testing and substantive procedures. Greater use of data analytics may allow them to do this more effectively.
Another tenet of audit quality outlined in the report is that there has to be a balance between backward and forward-looking informati. Transaction testing is backward-looking; to achieve audit quality, auditors are required to test historical transactions as they are represented in the company's ledgers. At the same time, investors are demanding more forward-looking information from companies' financial statements, and auditors are increasingly expected to look at this. This seems set to become a more important part of audit quality.
As a result, auditors need to consider information such as going concern and testing assets carried at fair value, in order to provide sufficient audit quality. While the auditor can gain evidence about historical transactions, forward-looking information is not susceptible to the same type of testing. Instead the auditor must examine evidence about the process by which forward-looking information has been prepared, comparing the assumptions made by management with evidence from present-day data points and historical trends.
The report points out that these pairs of tenets will continue to butt up against one another; for instance thoroughness will always jockey with timeliness, while staying independent can seem to contradict the need to be close to, and knowledgeable about, a business. Enhancing audit quality will depend on not only the business community and the profession but also society as a whole understanding those tensions.
The report concludes that while evidence suggests that audit quality has improved – and continues to do so – concerns remain, both about the pace of change and audits that fall below quality thresholds. Initiatives to drive better audit quality and maintain an ongoing quality debate with stakeholders remain important. Equally important is the need for auditors to ensure quality remains at the forefront at all times.
Peter Williams, journalist
"Terms such as 'familiarity' and 'long association' summon up images of cosy collusion, letting management off rather than conferring advantage of insight"