Achieving strategic goals without considering the risks is a gamble. But how good are boards when it comes to looking at the upsides of risk?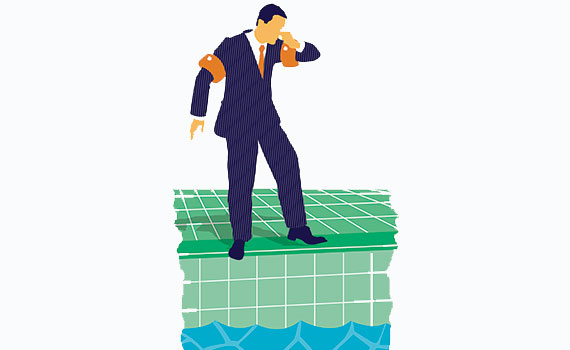 This article was first published in the April 2018 International edition of Accounting and Business magazine.
Corporate governance frameworks around the world typically have a strong focus on risk management, with the board of directors playing an important role in overseeing business risk. The challenge is to ensure that boards perform their risk management activities effectively and in a balanced manner: they need to help their organisations mitigate any downside risks, while taking the maximum advantage of opportunities that fit in with the core objectives of the business.
Regulation and compliance are significant key drivers for board-level involvement in risk management. However, some organisations are increasingly aware of the strategic benefits that effective risk management can confer in helping them exploit business opportunities and so exceed their stated objectives.
This was one of the key findings of a recent ACCA research project into current board practice in relation to risk management. The research, led by a group of academics from the universities of Plymouth, Nottingham and Glasgow Caledonian, draws on interviews with executive and non-executive directors, focus groups with risk management professionals, and input from other experts.
As the report, Risk and the strategic role of leadership, explains, the discussions boards have about strategy and risk management vary considerably. These discussions lie along a spectrum, with many boards nearer to one end than the other.
Boards applying a 'principled' approach are likely to make more connections between strategy and risk, as they approach both in a holistic manner. But they often do so in an implicit and unstructured way, resulting in inconsistent decision-making and a greater focus on the exploitation of upside opportunities without proper consideration of downside outcomes.
Boards at the other end of the spectrum apply a more 'prescriptive' approach. For them, risk management activities are much more formalised and consistent. But organisations and boards that follow this approach often view risk as a static concept because they often rely on past data and tend to focus on downside outcomes. These outcomes may be better controlled because risk management activity is more structured, but this approach can also make it harder to exploit opportunities.
Impediments and assets
When seeking to manage risks, boards still find it hard to understand and address the softer factors, such as culture and risk appetite. ACCA's research findings suggest they often lack clear information on these issues and have difficulty connecting them to their organisation's performance. Lengthy risk reports and insufficient time allocated to risk management at board meetings also challenge many boards.
However, higher-quality board discussion can be enabled by developing a safe-zone atmosphere so that board members feel free to discuss risk issues in an open and constructive way. Positive moves here could include encouraging board members to ask 'dumb' questions, challenging the status quo by playing devil's advocate, asking executives to leave the room for an 'in-camera' session, or considering extreme risk events and control failures. Discussing risk management issues away from formal board meetings, perhaps during away days, can also be a valuable practice.
Non-executive directors are great assets when it comes to risk management. Their role does face challenges, in that non-executives walk a delicate line between participation (in the sense of ensuring that tasks are performed) and oversight (providing assurance that tasks have been performed within agreed parameters). Non-executives also need to have a good understanding of the organisations they are involved with so that they can participate effectively in strategic decision-making. However, the nature of their role should enable them to step back and apply the experience they have gained in other organisations. In this way they can act as a 'critical friend' to help restrain overconfident executives or encourage the more cautious to take on a greater level of risk.
ACCA's research project also found that a high level of diversity in boards' risk intelligence, skills, knowledge, experience, education and training helps to develop a collective consciousness that enables the board to identify changes in risk exposures and respond appropriately. Taking stock of diversity at board level is therefore good for an organisation's risk management effectiveness.
Sarah Perrin, journalist
"Some organisations are increasingly aware of the strategic benefits that effective risk management can confer in helping exploit business opportunities "