Professional accountancy is not for wimps. Drawing on her many years of experience, Alison Thomas offers some light-hearted advice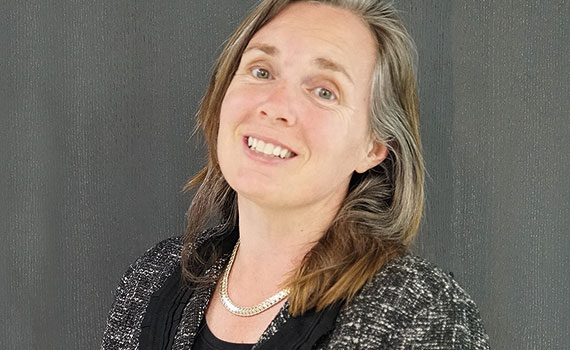 This article was first published in the November 2018 UK edition of Accounting and Business magazine.
Q My regulator is in meltdown. What should I do?
A Your cry could apply to a clutch of regulators around the world, so I'm not too sure what kind of meltdown you are witnessing. But there's no denying that the value of every profession is, to a greater or lesser extent, tied to the effectiveness of its regulator. When the work of that regulator is called into question, it's only right that members of the affected profession should worry.
In this case, concerns that spring to mind include the impact the meltdown may have on the capital market. If a regulator is thought to be asleep at the wheel, will investors add a risk premium to their valuation of listed companies?
Then there is the question of how the regulator responds to this scrutiny. What actions will it take to demonstrate its independence and resolve?
Although a strong regulator boosts the credibility of a profession, the latter's reputation is also built on the behaviour of its members and the professionalism of their work. So to answer your question directly: if your regulator is floundering, now is the time to fling open your doors, increase transparency and engage with stakeholders.
Q Our shareholders complain that there aren't enough hours in the day to keep up to speed with the changes in accounting. Do you have any suggestions?
A I empathise. When I was on the buy-side, I too struggled to find anything that bottom-lined the impact of new standards for me. Of course, matters have improved since those days. There are now investor-led groups, such as the Corporate Reporting Users' Forum (CRUF), which provides informal settings for learning about changes in the reporting standards pipeline. Then there are, of course, sell-side specialists who can help. Even the IFRS Standards-setter, the International Accounting Standards Board (IASB), produces ad hoc, investor-friendly updates on some of the more important reporting topics on its agenda.
But I can't help wondering whether there is another way to tackle this understanding gap. Just think about it: the world of accounting is littered with professionals who would greatly appreciate getting a deeper insight into the world of the investor, while the investment community is similarly filled with those who'd love to be able to pick the brain of an accountant.
The solution? Not exactly Tinder for accountants (cold shivers at the thought) but more some sort of buddy system. Any volunteers?
Q Can you be bullied by someone who reports to you? I'm worried by the behaviour of one of my team.
A Yes, you can. I've witnessed it myself. It can be a particularly tricky form of bullying to pinpoint and resolve. You're the boss; if anyone is the bully, surely it must be you? This means it can take a long time before you (the bullied) twig what is going on. It also means it can be hard for others around you to believe your version of events.
If you're lucky, your line manager will recognise the problem and support you through it. My advice is talk to friends (you'll be surprised at how many have experienced workplace bullying), your boss and the people in HR. And document everything.
Q What will you be singing at the office karaoke this year?
A If you'd heard me sing, you'd want the answer to be 'very little'. However, I'm always tempted by carols, such as God Rest Ye Merry Audit Men, Deck the Halls with Balance Sheet Folly or It's the Most Wonderful Time of Year End. Or maybe that singalong favourite, It's Lovely Weather for an Audit Together with You. Merry Christmas!
Alison Thomas, consultant
"I'm always tempted by carols, such as God Rest Ye Merry Audit Men or Deck the Halls with Balance Sheet Folly "