Smaller audit practices need to venture beyond providing compliance services and begin making themselves synonymous with cutting-edge expertise in their field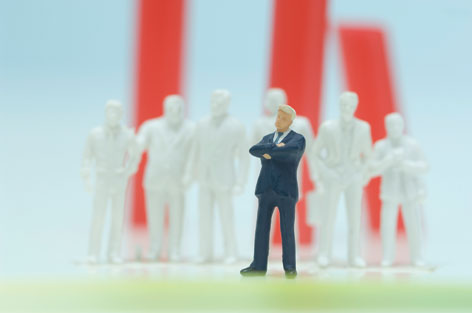 This interview was first published in the January 2015 UK edition of Accounting and Business magazine.
With the audit threshold set to rise, recategorising anything between 1,000 and 11,000 companies as small and therefore exempt from a statutory audit, some practices will undoubtedly see their client numbers contract. Fewer clients mean less fee income, so audit firms will be keen to claw back that lost revenue somehow.
To respond to ever increasing fee pressures, accountants will have to focus on building client relationships and adding value. Part of this strategy might be engaging with clients and prospects through thought leadership.
Tom Elgar, director of content marketing firm Passle, says: 'The aim is to become a go-to person in your niche, whether geographically defined or by market or sector. This helps start a relationship where none exists and enhances existing ones. While much thought leadership activity now happens online, its aims and processes mirror the practice of hosting breakfast seminars: you provide information highlighting the areas your audience should be considering and, in doing so, position yourself as the expert.'
Tim Prizeman, director at PR agency Kelso Consulting and author of forthcoming book The Thought Leadership Manual, says building a reputation as a leading authority on a particular subject that is important to clients will help with referrals. 'People recommend specialists, not generalists,' he adds.
Differentiation
According to a survey from PR consultancy Man Bites Dog, 92% of professional services marketing executives point to thought leadership as the single most effective way to differentiate their firm. 'Yet many businesses struggle with generating ideas or with expressing them in ways that will catch the attention of their clients, prospects, referrers and the media,' says Prizeman.
Accountancy commentator Mark Lee says: 'It's what other people think that counts.' Lee is himself a thought leader, if his Klout score (a number between 1 and 100 that measures an individual's influence on social media) is anything to go by. His Klout is a high 78; he has more than 6,000 followers on Twitter, almost 4,000 on LinkedIn, and around 17,000 on his opted-in mailing list.
'A credible thought leader inspires action or thoughts in others by offering an independent view that is not focused on promoting their own products and services,' Lee says.
Specialism
Thought leadership is about helping others rather than single-mindedly driving the expansion of your own business. Prizeman says: 'Get the mindset right – it's not selling, it's providing expert insights on important developments affecting businesses in particular sectors or markets.'
You need to pick your audience carefully. A practice with a strong specialism may find this easier to do. 'It should be in an area of particular interest to you or you won't give it the priority needed,' explains Prizeman.
Then you need to pick a platform or medium that will work for you. Elgar says: 'White papers are great but a huge time commitment, while Twitter is very transient. But blogs are fast to do and their impact lingers for a long while.'
Authenticity is key, as is consistency. 'Don't take a contrary view just for the sake of it,' says Lee. 'Also, you won't become a thought leader if you're constantly changing your stance and if what you're saying doesn't ring true to you, let alone to others.'
Your website and online profiles need to be consistent with the messages you are putting out too.
Thought leadership takes time and patience to create. 'Deloitte's Sports Business Group started as three blokes with an interest in football who published a report into Premiership league accounts in 1992. Today it's a leading sports business consultancy,' says Prizeman.