As plans for China's One Belt, One Road initiative gather pace, finance professionals would do well to get to grips with the world of infrastructure, says Cesar Bacani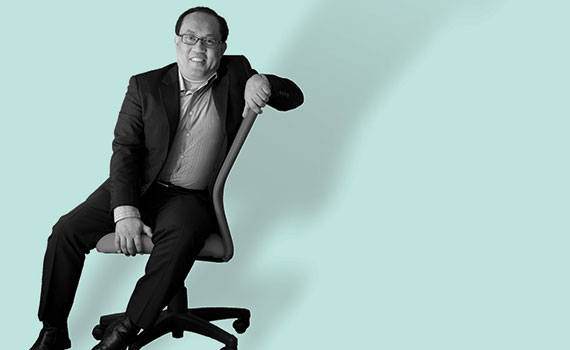 This article was first published in the March 2017 China edition of Accounting and Business magazine.
Whenever you speak to a Hong Kong official, China's One Belt, One Road (OBOR) initiative inevitably crops up. It's increasingly the case as well in interviews with people in government and business in such places as the Philippines, Indonesia and Vietnam.
The issue has spilled over into the world of finance professionals. Robert Walters, a global executive recruitment company, sees OBOR as fuelling hiring in Hong Kong. The city's strengths in finance, logistics and trade make it a natural partner to Chinese companies as they help build infrastructure in the 65 countries traversed by the ancient Silk Road.
Accounting and finance candidates with experience across construction and public infrastructure will be sought after, writes Robert Walters in its Global Salary Survey 2017 report. And not just in Hong Kong. In ASEAN alone, US$250bn worth of potential OBOR projects are in the planning stages, according to the Economist Intelligence Unit. These range from Indonesia's Sunda Strait Bridge to Vietnam's Ho Chi Minh City metro system, to the Philippines' planned Manila-Makati-Pasay-Paranaque mass transit system, to Thailand's Bangkok-Chiang Mai high-speed rail.
Infrastructure is already world-class in Singapore and nearly so in Malaysia, but even these two ASEAN members can potentially utilise the OBOR initiative in building the US$11bn Kuala Lumpur-Singapore high-speed rail, which is envisioned to be completed by 2022.
One project, a US$6bn high-speed railroad connecting the Laos capital of Vientiane to China, has already won financing from OBOR institutions. So has a US$1.5bn high-speed rail project that links Jakarta and Bandung, now being built by a Chinese-Indonesian consortium led by China Railway International.
The Chinese entities that will underwrite projects include state-owned enterprises and China-led multilateral institutions, among them the Asian Infrastructure Investment Bank, New Development Bank and the Silk Road Fund, which has been received an initial US$40bn. Part of the funding will come from China's still very substantial foreign reserves. Loan terms and conditions appear to be more relaxed as well. For example, China Development Bank did not require funding guarantees from the Indonesian government on the Jakarta-Bandung project in arranging three-quarters of the funding requirement; the Japanese had reportedly required such a guarantee.
The geopolitical winds are also blowing the Belt and Road's way. The US is losing influence in Asia as President Donald Trump withdraws from the Trans-Pacific Partnership and focuses on his America First policy. Europe is preoccupied by the UK's proposed exit from the EU and the prospect of inward-looking populist forces winning power in France, Germany and the Netherlands.
China has said it is ready to assume global leadership. Some governments are listening. One erstwhile US ally and former colony, the Philippines, is already drawing much more closely to China under President Rodrigo Duterte – despite its territorial dispute with Beijing over an island in the South China Sea.
All these represent opportunities for finance professionals across Asia, particularly those in ASEAN but also in Hong Kong. The financing, construction, monitoring and continuing operations of OBOR projects will obviously require specialist financial management expertise. It is not a bad career move for finance professionals to start acquiring and accumulating construction and infrastructure expertise now.
Cesar Bacani is editor-in-chief of CFO Innovation