We need to change the financing model and get the private sector involved if the woeful underfunding of Africa's infrastructure is to be addressed, says Okey Umeano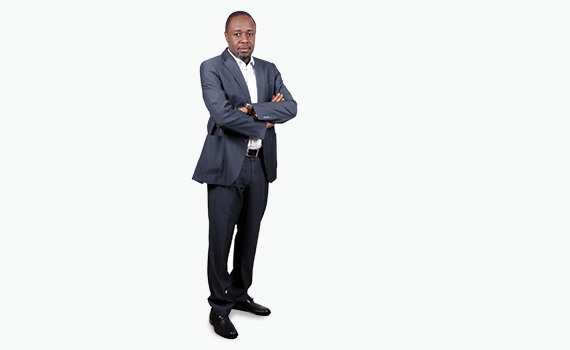 This article was first published in the April 2018 African edition of Accounting and Business magazine.
Africa's infrastructure gap is huge and should be plugged. World Bank estimates show that if this was achieved, the continent's GDP per capita would grow by up to 2.6% each year. To plug the gap, it is estimated that the continent needs to spend US$90bn each year for the next decade. Unfortunately, the continent's governments simply do not have this sort of money.
But who says government has to finance the deficit? I believe it is time to change the financing model. The private sector – and the investing public – can be brought in to play a part in developing infrastructure by securitising cashflows.
Securitisation involves packaging future cash inflows from assets that have constant payments as securities and then selling these securities to investors. The proceeds from the sale of these securities can then be used to finance more cashflow-yielding assets: cash inflows from the finished projects are channelled to investors.
For instance, the sprawling city of Lagos in Nigeria has a car density of about 264 cars per kilometre of road. It desperately needs a metro system to reduce traffic congestion. Between them city residents are estimated to own about three million vehicles. The city has devised a way of obliging a large percentage of those vehicles to purchase a licence, which is renewable each year. This is a source of cash inflow that could be securitised, with the proceeds being used to develop a portion of the metro system. When that portion is completed and in operation, cash inflows from it could also be securitised to finance the construction of another portion, and so on. This increases the number of assets that are securitised, thereby raising yet more finance for more projects.
Vehicle licences are by no means the only source of cash inflows capable of being harnessed to finance infrastructure projects. Toll roads, cash-yielding public buildings and spaces, airport landing rights, and water and power facilities can all be securitised to help finance even more infrastructure works.
This model would also encourage discipline and, as a result of reasonable investor scrutiny, reduce corruption in the financing, construction and management of these assets. It would also create a new range of products for the country's capital markets, providing investors with more securities in which to invest.
To put this into action, governments have to identify suitable projects and then set up a suitable environment. This means enacting or strengthening enabling laws and identifying or setting up responsible agencies. They will also need to assure investors that cash inflows from these finished projects will be passed through to them.
Financing infrastructure through asset securitisation is an idea whose time has come for Africa. While helping to plug the infrastructure gap, the practice will also allow the general public to have a stake in public infrastructure, so boosting public ownership and buy-in, and at the same time deepening African capital markets. Dare I say it is a win for everyone?
Okey Umeano FCCA is head of risk management at Nigeria's Securities and Exchange Commission
"Toll roads, cash-yielding public buildings, airport landing rights, and water and power projects can all be securitised"