With Gen Z entering the practice workforce in strength, a survey in East Africa reveals how they are viewed – and how they see themselves. Vishal Soni FCCA reports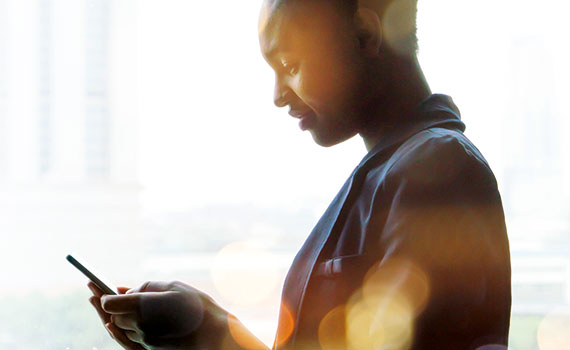 This article was first published in the July/August 2019 Africa edition of Accounting and Business magazine.
Earlier this year the Gambia ratified the African Continental Free Trade Agreement, paving the way for the creation of one of the world's largest free markets for goods and services, people and investments. It's a vision that the current generation of African leaders have worked hard to bring to fruition. But how that agreement – and much else besides – pans out lies as much in the hands of the leaders of tomorrow as in those of today.
The latest generation to hit the workforce, born after 1995 and known as Generation Z, is now spreading across workplaces. The question is, is Africa prepared for Gen Z, and are Gen Z ready for Africa?
A survey carried out among a sample of partners, managers and Gen Z employees of the PKF East Africa accounting network aimed to understand the perceptions, attitudes and motivations of Gen Z. Its findings help explain how Gen Z see themselves in the workplace and how managers perceive their future and leadership potential.
Disruptive environment
Members of a generation are shaped by their environment and broadly share a similar psychological outlook. Gen Z were born into an accelerating world, characterised by disruptive operations. As rapid advances in technology have facilitated access to global communication networks, the world has been turned into a global village.
As a result, Gen Z members have come of age with ready access to a world of information. At the click of a button they can acquire facts and news, book taxis, food, hotel stays and almost anything imaginable.
In some cases, this high level of exposure to information and instant gratification has moulded mindsets in a disruptive manner. Instant gratification can breed impatience and a sense of overconfidence – the effects of which may well be felt in the workplace.
Gen Z also grew up during a global recession, which in Africa has often been accompanied by political instability. The combination of economic and political struggle has affected how Gen Z perceive job and financial security.
Managers' perceptions
So how do managers and leaders view their Gen Z employees? According to the survey of 21 managers and partners in five PKF offices in Kenya and Uganda, most (61%) are concerned about a lack of patience and discipline among Gen Z, and are disappointed in their ability to work under pressure and to tight deadlines. However, the motivation levels, desire to learn new skills, and communication and interpersonal skills of Gen Z are all rated above average.
Asked how prepared they think Gen Z are to add value to the workplace, half rank them as average or below average, although the other half rate them as adequately prepared.
The crux of the survey was to ascertain Gen Z's future leadership potential. Again, half of the respondents are not optimistic, while the other half believe Gen Z will have a better chance if trained well and mentored.
All in all, Gen Z's success in the workplace is thought to depend on showing more patience and dedication, and being open to learning.
Gen Z voices
The survey also sought opinions from 23 Gen Z staff, with one to three years of experience, about their impressions of the workplace and their prospects.
Most look forward to work and consider themselves well motivated. They are also generally self-aware, accepting they need guidance not just on technical skills but also soft skills such as formal communication, time management, problem solving, leadership and conflict management.
Gen Z respondents also consider themselves flexible and willing to work long hours if necessary. They have a positive outlook towards work, and see training and mentoring as key factors they expect from the workplace to support their career growth.
It emerged, however, that the Gen Z survey respondents do not appreciate being dominated by their superiors as a matter of course, but would rather be understood and mentored. Respect for elders is ingrained in many African cultures, and bridging this gap will require a higher level of emotional intelligence in relationships between managers and younger staff than previous generations have been accustomed to.
Practice management and Gen Z employees alike, it seems, will need to make adjustments to their approach if Gen Z staff are ultimately to take up leadership positions.
Vishal Soni FCCA is financial controller at Corrugated Sheets, Kenya.
"The crux of the survey was to ascertain Gen Z's future leadership potential. Pessimists and optimists were evenly divided"