During periods of crisis and recovery – as well as when it's business as usual – our faith in and reliance on each other is what brings out the best in us, says Errol Oh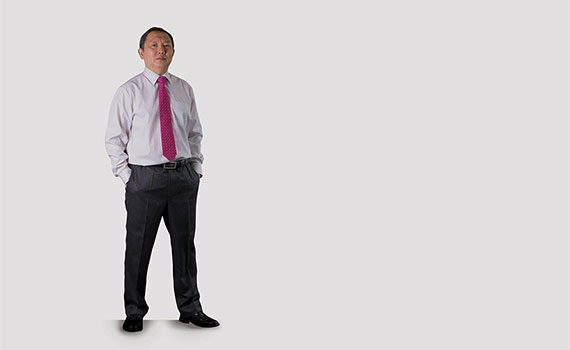 This article was first published in the July/August 2020 China edition of Accounting and Business magazine.
Trust is one of those things that are appreciated the most when they are absent. The problem is, once squandered, trust is never easy to regain. It is therefore interesting that a deadly microbe has got us thinking and talking a lot more about this.
The global conversation on the Covid-19 pandemic is centred on the socioeconomic impact of the disease and the responses of governments, businesses, civil society and individuals. Whether we realise it or not, trust is at the heart of it all.
The war against Covid-19 hinges on faith in expert advice and government policies and strategies. We act based on information that comes through the media. We hope dearly that businesses place public health above profits. And we must depend on each other in order to get through this crisis.
When communications firm Edelman updated its 2020 Trust Barometer in May to take into account the effects of Covid-19, it found that there had been 'a remarkable shift in the landscape of trust since January'. According to CEO Richard Edelman, trust in government has surged, making it the most trusted institution for the first time in the two decades that the firm has been conducting the survey. 'In fact, trust has risen in all four institutions (business, government, media, and NGOs) to record levels, as citizens look desperately for answers,' he says.
If anybody has something to say about trust, it's the accountants. And, indeed, there are many examples of insights from the fraternity that should help the world understand better that trust must be part of our defence against Covid-19 and its consequences.
Released in April, ACCA's Covid-19 Global Survey report includes an auditor's perspective on the pandemic's business and financial impact. Dato' Lock Peng Kuan – managing partner, audit and assurance, at Baker Tilly Malaysia and chair of ACCA's Audit and Assurance Global Forum – writes in the report that the key factor in managing a crisis is to first maintain a strong element of trust within the organisation, otherwise 'the disruption to the business operation could end up doing far worse damage than the Covid-19 outbreak itself'.
In a news release accompanying a PwC Malaysia publication titled Restart Malaysia, executive chairman Dato' Mohammad Faiz Azmi points out: 'Nothing tests trust quite like a pandemic. Covid-19 will continue to have far-reaching implications on us as a nation. We need to press on in our collective efforts to reinvigorate Malaysia, anchored on trust, courage of conviction and inclusiveness.'
Deloitte, too, has come up with publications on trust in the context of Covid-19, and it has neatly defined the subject matter. Trust, it says, is the connective tissue that binds together everything that we do: our relationships, our actions, our expectations of others.
It is a crucial point to bear in mind. Let us not wait until our reservoir of trust dries up completely before realising that our faith in and reliance on each other is what keeps us at our best.

Errol Oh is executive content officer of The Star.

"The war against Covid-19 hinges on faith in expert advice and government policies and strategies"