Competition for global corporate profits is heating up, so businesses must adjust their long-term strategies to earn their fair share of future gains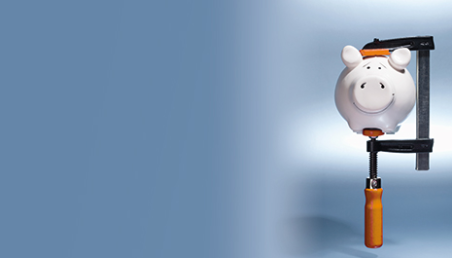 This article was first published in the July/August 2016 UK edition of Accounting and Business magazine.
The past 35 years have marked the longest run of rising profits in the post-war era. According to research by the McKinsey Global Institute, from 1980 to 2013 global corporate post-tax operating profits grew 30% faster than global GDP; today they stand at 9.8% of global GDP, up from 7.6% in 1980.
But McKinsey says this is the peak and corporate profit growth will slow to 1% a year over the next decade – a fifth of the average rate over the past 35 years.
Global production and labour costs are rising, while the competitive landscape is becoming more complex. Established businesses are being challenged by innovation, new digital technologies and fast-growing newcomers from the sharing economy and fintech sectors. In the meantime, Amazon, Google, Facebook and Apple continue to increase their global reach and have begun entering travel, mortgage, insurance, telecoms, food delivery and automotive markets.
Also, although North American and Western European companies now capture more than half of global profits, McKinsey predicts they will face slower profit growth as emerging market companies continue to muscle in on the global profits pool. In 2013, these companies accounted for 32% of global profits already, with China leading the way (14%).
Political climate
The effects of international politics in the years to come may dampen corporate profits, too. Michael Mayer, professor of strategy at the University of Bath's School of Management, says: 'The political environment will be less predictable and potentially more salient than at any other time since the Second World War. The multi-polarity and fragility of relationships is likely to play a greater role in disrupting sector developments, as well as company strategies.'
In this landscape of fiercer competition, some businesses and sectors are likely to do better than others, especially if they innovate and digitise aspects of their operations. Many bricks-and-mortar retailers have done just that by opening up online platforms. Now e-commerce is booming, if the ever-increasing turnover figures are anything to go by. According to the European B2C E-commerce Report 2015, digital sales across Europe reached around €477bn in 2015 and are forecast at €540bn and €609bn for 2016 and 2017 respectively.
'Innovation is the best way to achieve sustainable, profitable growth,' confirms Rony Zibara, managing director of innovation strategy firm Fahrenheit 212. But true innovation is not something that just happens. 'The difference between having an innovation strategy and trying to "be innovative" is the difference between success and failure,' Zibara says. He explains: 'You must identify your profitable core, invest against it, and build competitive barriers around it.'
To do this, Zibara recommends that a business draws insights from four key areas – the consumer, the sector, the channel and the company – and then synthesises the insights into a strategy that addresses the four areas and provides a foundation that is both compelling to the market and unique to the company. 'If you take this approach, the result will be long-term value creation; the misunderstood approach to innovation based upon mass idea generation will result in the more faddish, short-term returns,' he says.
Long-term arsenal
McKinsey suggests that software, data, algorithms and R&D are also new weapons in the long game for profits. But having all these in your armoury does not mean automatic success, Zibara says. 'There are many companies sitting on a wealth of R&D and big data, not knowing what to do to make them more profitable.'
Similarly, there are many companies sitting on significant intangible assets not recorded on their balance sheets. 'These include trademarks, domain names, websites, order books, customer lists, copyright in training materials and patents,' says Jackie Maguire, chief executive officer at intellectual property services company Coller IP. 'In many cases, these are tradable commodities with an associated cash value. If they aren't fully commercialised and exploited, companies could lose out on lucrative profit streams.'
Western companies should learn how to play the long game from their emerging market counterparts, McKinsey's report also recommends. 'Most US and European companies grow their businesses with a focus on short-term profitability and cost control, whereas emerging markets companies focus on investment and growth,' confirms Graham Glover, director of financial management company JohnstonCampbell. He points out that Chinese companies have grown several times faster than their Western rivals over the past decade. 'They also take an active, aggressive approach to M&A,' he adds.
On the latter point, should European companies follow suit? Mike Ogilvie, accountant and profit coach with The Profit Team consultancy, does not think so. 'With all the uncertainties facing the European financial markets, M&A is quite a risky strategy,' he says. He adds that reduction of fixed overheads is a better long-term strategy towards higher profitability. 'Prepare to outsource as many core activities as possible to make your business nimble and flexible,' he says.
Customer-centricity also increases profitability. According to Gallup's survey of business-to-business companies, those with higher customer engagement levels see 50% higher revenues and 34% higher profits. In the business-to-consumer sector, supporting customers at every turn has the same effect. 'One of the easiest ways to increase profits from e-commerce is to replicate the same customer experience they would find in a shop, and one of the most straightforward ways to do this is to introduce live chat and customer support to online sales,' says Stephen Parker, chief executive officer at Parker Software.
Competitive edge
As competition for customers and clients increases, building brand loyalty should go hand in hand with building a strong internal culture. When customers, employees and other stakeholders lose trust quickly, 'a corporate culture that encourages greater transparency and strong ethics will ultimately improve business performance and win client trust,' says David Rush, director at cultural diagnostics consultancy Alderbrooke.
Culture and values drive employee engagement, which in turns drives profits. Deloitte's Global Human Capital Trends 2016 report points out that when a company's culture is aligned with its values, it attracts those who feel comfortable in that culture, which helps to motivate people.
However, recruitment itself is currently a challenge: 38% of the 41,000 global employers surveyed by Manpower in 2015 could not find the talent they needed. The ageing trend will only exacerbate these shortages. McKinsey's report points out that, in advanced economies, one-third of today's workforce could retire in the next two decades, and replacing them with younger workers will not be easy.
Corporations are still learning how to attract and retain millennials. 'Career development and salaries are hugely important to millennials, but they also have more nuanced values than previous generations,' says Matthew Wilcox, managing director at recruiter Marks Sattin. He explains: 'The opportunity to work overseas, diversity and inclusiveness programmes, as well as customisable benefits, highly influence millennial talent.'
Iwona Tokc-Wilde, journalist
"Innovation is the best way to achieve sustainable, profitable growth"