SMEs and practitioners alike are hoping for more clarity and improved access to banking services under the open banking initiative. Will it live up to expectations?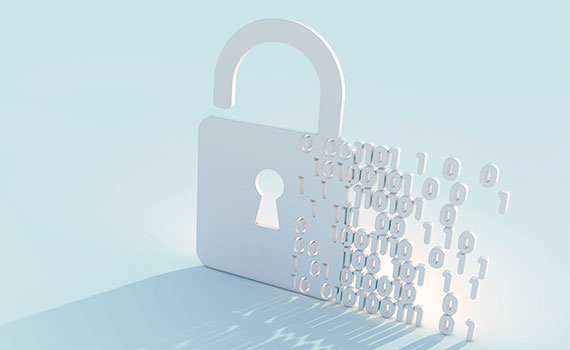 This article was first published in the March 2018 UK edition of Accounting and Business magazine.
The government's 'open banking' initiative, which allows bank customers to freely share their data with third parties via open application programming interfaces (APIs), promises to create a wave of competition and innovation in banking.
Innovation foundation Nesta's Open Up Challenge has shortlisted 10 companies to provide the necessary services, apps and tools. They range from challenger banks for microbusinesses to lending marketplaces and 'automated financial assistants'. But will open banking really change the way SMEs manage their finances?
Edward Berks, director of banking, fintech and ecosystem at software provider Xero, points out that the financial services needs of small businesses are not going to change, but open banking offers the democratisation of the APIs that providers like Xero have created for a number of years to feed banks' data accounting systems. 'We talk about frictionless finance,' says Berks. 'With open banking and the broader adoption of APIs, we are seeing a removal of a lot of the friction that currently exists for SMEs in accessing financial services.'
The biggest initial potential is where SMEs struggle most: accessing capital. Banks now have a responsibility to 'hand off' lending applicants to third parties; with open banking, data can easily be made available to a range of potential lenders.
'The banks we are working with see open banking as a formalisation of, and a catalyst for, a general trend toward API-enabled financial services,' says Berks. 'We will see banks partnering in a way they haven't done before, rather than building a monolithic stack of services.'
API-enabled finance will enable data to flow not just from banks to third parties, but back again. Third parties such as Xero will also be able to act as 'payment services initiation providers', (PSIPs) allowing customers to initiate payments from their platforms and removing another pain point for businesses.
For accountants this will mean a much greater ease of reconciliation, significantly reducing the manual processes and costs associated with bookkeeping. Paul Bulpitt, co-founder of accounting firm The Wow Company, sees open banking as the biggest shift in the industry since the introduction of online accounting – and an opportunity to create value rather than cut costs.
'There's a danger that things like banking and accounting could become commodities,' he says. 'When the online accountants first came in, they would have one accountant to 300 clients and just try to deliver a cheap model. And SME banking has become commoditised because customers don't see what other value they are getting.'
A frequent complaint from businesses, says Bulpitt, is that their accountant 'didn't get back to them, which is actually quite an easy fix'. Advisers need to understand their customers and invest the time saved by automation in building relationships, he says.
Open banking and cloud accounting combined will increase accountants' ability to use banking data for a deeper and more active involvement in clients' businesses, helping them find the best products, benchmarking their business and creating cashflow forecasts based on real-time data.
While the big banks have been slow off the mark, open banking is being embraced by challenger banks, many of whom already have open APIs. This is partly because they are starting afresh with digital-ready platforms, but also because many are concentrating solely on current accounts. The growth of APIs enables not so much open banking as 'marketplace banking', in which the banking app or platform offers access to a range of other financial services not provided by the bank.
This is particularly appealing to the lower end of the SME market, which bigger banks have found difficult to serve. 'What we found is that banks are actively throwing up hurdles to opening accounts for the smaller guys,' says Sam O'Connor, co-founder and CEO of Coconut, which is launching with a current account tailored for sole traders. 'And while many of the accounting packages are really good for bigger businesses, they don't serve the needs of the one man band – they can be a bit pricey and a bit complex.'
Coconut is targeting a market where 55% of potential customers have not yet separated their business and current accounts. In many ways this market is closest to retail, where customer expectations are more personal and driven by other digital experiences. 'People demand a more personal experience that meets their needs. You can't do that with a top-level brand that services everyone' says O'Connor.
Slicker management
Coconut aims to help sole traders understand and manage their finances, but also to help accountants maintain their margins in the face of increasing digitisation. 'Accountants are spending an inordinate amount of time on manual processes, which is largely created by the quality of data flowing out of banks,' says O'Connor. 'We're using 100% of the data from transactions to drive out those manual processes and create a slicker way of managing customers.'
By contrast, established challenger bank Starling is initially targeting limited companies with a 'technology stack' developed to help current account customers keep track of their broader financial positions. Starling is very much committed to the marketplace approach.
'We think APIs are going to enable a much more competitive marketplace environment to try and solve problems for customers,' says Jason Wilkinson Brown, Starling's business products manager. 'You can link to other providers, and individuals can pick and choose the tools that suit them.'
With players like Google and Amazon waiting in the wings, some see a limitless potential for new banking and accounting apps. Others are more cautious: 'The obvious things will happen, but I'm a bit sceptical about the non-obvious things,' says George Bevis, founder and CEO of challenger bank Tide. 'People anticipate an enormous revolution as a result of open banking, but it's not the case that there are lots of remarkable ideas on the horizon.'
Bevis foresees more of a gradual change, with customers increasingly favouring accountants and banks that simplify their lives and offer more value-adding services, and offer a digital experience that bigger banks will struggle to replicate.
'The real magic is in the execution,' he says. 'What we do is automate away the pain and give you back time for your business. Over time businesses that don't use next-generation services like ours will see themselves as missing out.'
Mick James, journalist
"Open banking will increase accountants' ability to use banking data for a deeper and more active involvement in clients' businesses"