A recent survey of investment professionals provides food for thought for companies considering how to improve their reporting in a digital age. Alison Thomas reports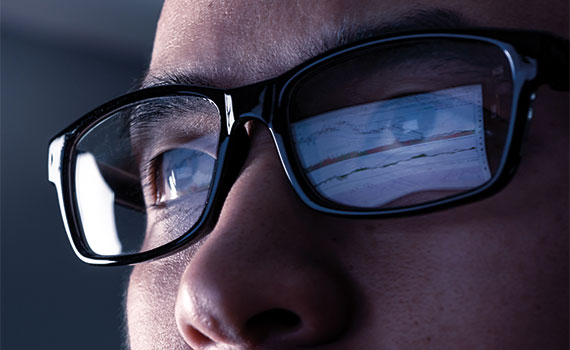 This article was first published in the January 2019 UK edition of Accounting and Business magazine.
In 2020, the filing of annual reports in the EU goes digital. While the fine print behind the new regulations has still to be published, there is one thing we can say with certainty: the way that companies communicate with their shareholders is set to change.
While some preparers will view these new requirements as another example of unwelcome interference by European bureaucrats, others will embrace them as a once-in-a-generation opportunity to reshape their corporate reporting strategy, to question whether their reporting works in a digital age.
To help management rethink strategic options, I conducted some independent research for corporate communications agency MerchantCantos into what investment professionals think about reporting today and how they think technology could improve reporting in the future. Here are some of the findings from 16 in-depth interviews.
Annual reports important
Management teams often claim that investors don't read their annual reports – that reports don't matter any more. We decided to test this, asking investment professionals to rate the importance of having good-quality annual reports. It scored an impressive 9.4 out of 10.
Why is the annual report so important? In joint first place is the fact that it is audited. No surprise there. More intriguing, however, is the other reason to top the list – that it provides insight into management's commitment to transparency. 'It's what you don't read that gives you insight,' remarked one of the interviewees.
Just ask for feedback
Investment professionals admit that they rarely give feedback on a company's report. For some, this is a question of timing: 'We tend to meet with management shortly after they have released their results. So we focus more on the results presentation than the annual.' For others, the quality of the report is a key determinant of whether to engage with the company at all: 'If it's a garbage report, just move on.'
Despite this, we heard repeatedly that management need only ask and investors would happily share their thoughts.
Style matters
There is a divergence in the style of annual reports in the UK. At one end of the spectrum are narrative reports rich with graphics, case studies, etc. At the other, there's a small but growing number of companies that produce a 'no-frills' document – something akin to an SEC (US Securities and Exchange Commission) Form-10K, with few graphics and no case studies. In between, there's a discernible middle ground. Here, the reports have more charts and graphics than a no-frills format, but they still lack that rich narrative style.
We found that 47% of participants prefer the no-frills style of report; 34%, the middle ground. This is because some associate highly designed documents with spin. Others see them as an unnecessary expense. A number talk of the ease of navigation of a Form-10K, which, they contend, will become even more valuable in a digital world. 'I'm an advocate for the 10K. It would allow AI to perform advanced analytics on a consistent basis.'
But this doesn't necessarily sound the death knell for the narrative report. Our study spoke only to professional investors. While many investors would strongly contend that the annual report should be focused on the information they need, some companies may wish to use it to communicate with other stakeholder groups – groups that might prefer a more narrative style.
Tell the story
Let's assume for a moment that all companies adopted a no-frills style of reporting. Is there additional information that investors need that's best provided by management? The answer came back as an emphatic yes. 'We need an extra document that gets inside management's head.' 'Story-telling is the missing bit.' 'The annual report is a reference document. You also need current information.'
How they would like that additional information to be delivered varies. Some talk of a standalone document. Others prefer annotated slides. And a few talk of wrapping it into the no-frills report as a separate section.
Credibility conundrum
The credibility of non-assured information scored a rather disappointing 6.1 out of 10. While a number of respondents acknowledge that the quality of non-GAAP reporting has improved, there's clearly a way to go. There are a several recommendations for improving the credibility of non-assured information, including:
Balance – be willing to acknowledge that not everything in the garden is rosy.
Consistency – this is needed over time, between the messaging at the front and the numbers at the back, between key performance indicators (KPIs) and the metrics used for remuneration, and between investor presentations and the annual report.
Ignore tech at your peril
Those we spoke to are not avid users of the more recent innovations in investor communications, such as corporate videos, blogs or social media. However, they do recognise the potential for technology to reduce costs, to offer more timely updates and to improve the searchability of data.
Given this, when presented with a list of potentially helpful technologies, it is no surprise that 'customised digital reports' – a technology that allows investors to search websites more efficiently – came out as a clear leader.
Alison Thomas is a consultant.
" 47% prefer a no-frills style of report. This is because some associate highly designed documents with spin"