The latest IAB World Survey documents a widening gulf between the Big Four and mid-tier firms, while advisory continues to grow its share of business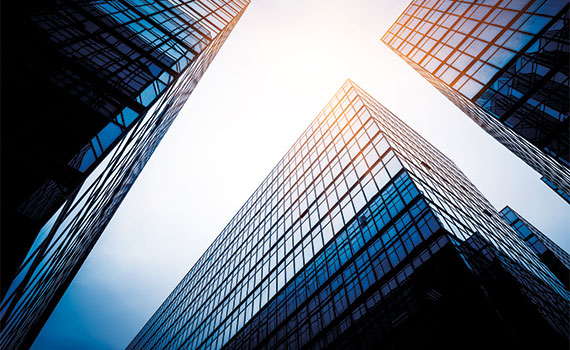 This article was first published in the May 2019 UK edition of Accounting and Business magazine.
The 2019 IAB World Survey, which ranks the top accountancy networks and associations by fee income, staff, global revenue and service line, finds that the Big Four have pulled further away from the mid-tier in terms of revenue, with the gap between KPMG and BDO reaching nearly US$2bn.
Further down the tables, the gap between PKF in 15th and UHY in 16th now stands at US$921.6m, compared to a US$758.9m gap last year, and US$527m the year before. If this trend continues another year, the gap will be over US$1bn next year, meaning the gap will have doubled in four years.
The survey also shows the continuing rise of advisory services, due in part to digital development and the growing need for crossborder advice, although in some cases growth was the result of firms recategorising some work as advisory. One notable change was KPMG's advisory arm overtaking its audit business in revenue. EY and PwC are still weighted in audit and assurance.
Despite the struggles, the picture for the sector remains broadly positive. The majority of networks and alliances reported global growth.
Market share 2018: Big Four vs others
| | |
| --- | --- |
| Fee income US$43,200 | Deloitte 19.4% |
| Fee income US$41,280 | PwC 18.5% |
| Fee income US$34,772 | EY 15.6% |
| Fee income US$28,960 | KPMG 13% |
| Fee income US$74,462 | Mid-tier 33.4% |
Revenue and staff split by region: Big Four
|   | Americas | EMEA | Asia Pacific |
| --- | --- | --- | --- |
| Staff (%) | 33.3 | 24.1 | 42.6 |
| Revenue (%) | 44.7 | 16.4 | 38.9 |
Revenue and staff split by region: top 10 mid-tier networks/associations
|   | North America | Latin America | Europe | Asia-Pacific | Africa | Middle East |
| --- | --- | --- | --- | --- | --- | --- |
| Staff (%) | 28 | 2 | 53 | 15 | 1 | 1 |
| Revenue (%) | 39 | 8 | 10 | 35 | 5 | 3 |
Networks: fee data (US$m)
| | |
| --- | --- |
| Deloitte | 43,200.00 |
| PwC | 41,280.00 |
| EY | 34,772.00 |
| KPMG | 28,960.00 |
| BDO | 8,999.02 |
| Grant Thornton | 5,444.79 |
| RSM | 5,369.40 |
| Crowe | 4,330.93 |
| Nexia International | 4,000.21 |
| Baker Tilly International | 3,630.91 |
| Moore Stephens Int'l | 3,060.64 |
| HLB International | 2,726.84 |
| Kreston  International | 2,312.91 |
| Mazars | 1,901.80 |
| PKF International | 1,494.50 |
Associations: fee data (US$m)
| | |
| --- | --- |
| Praxity | 5,834.64 |
| LEA Global/Leading Edge Alliance | 3,313.41 |
| Allinial Global | 3,024.24 |
| GGI | 2,698.00 |
| Prime Global | 2,503.70 |
| BKR International | 1,400.00 |
| DFK International | 1,182.87 |
| AGN International | 1,145.14 |
| Morison Ksi | 1,088.96 |
| IAPA | 667.60 |
| MSI Global Alliance | 625.80 |
| Integra International | 532.56 |
| CPA Associates International | 529.72 |
| Alliott Group | 399.02 |
| INPACT | 276.56 |
2018 fee income (US$): Big Four vs top six mid-tier networks and others
| | |
| --- | --- |
| Fee income US$148,212 | Big Four 66.5% |
| Fee income US$42,730.40 | Other 19.2% |
| Fee income US$31,775.30 | Mid-tier 14.3% |
Average fee split (%): Big Four
|   | 2008 | 2018 |
| --- | --- | --- |
| Audit and assurance | 52 | 35 |
| Tax | 24 | 23 |
| Advisory | 24 | 40 |
| Other | - | 2 |
Average fee split (%): top networks
|   | 2008 | 2018 |
| --- | --- | --- |
| Audit and assurance | 53 | 37 |
| Tax | 23 | 23 |
| Advisory | 24 | 37 |
| Other | - | 3 |