The economic data may have been gloomy of late but there are some positive reasons why the global economy will recover in the coming year, says Manu Bhaskaran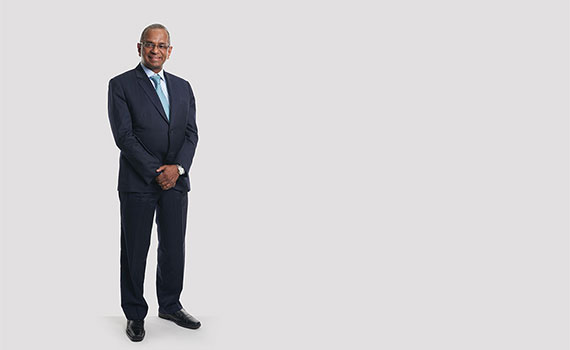 This article was first published in the January 2020 China edition of Accounting and Business magazine.

There are four reasons why the global economy is set to recover, providing a fillip to Asian economic growth in 2020.
First, China's economy is likely to recover. As the government's efforts to channel more loans to SMEs begin to work, these credit-constrained enterprises will raise spending, adding to demand. Second, funding for local government infrastructure has improved and with an increase in approvals of large projects, investment will likely be a vigorous driver of growth.
Second, tentative signs of a turnaround in the electronics cycle are emerging. Global semiconductor sales have been rising since August, ending an extended period of decline. In Korea, excess semiconductor inventories are finally being reduced while underlying demand is propelled by a surge in data centres and the rollout of 5G networks.
Third, the automobile and aviation sectors are poised to recover. In the automobile sector, one-off factors such as regulatory changes in Europe, China and India that hurt the sector are receding, which should lead to higher production in the first half of 2020. In the aviation sector, the travails of Boeing's 737 Max airliner had set back capital spending but It looks like these issues could be overcome during this quarter.
Fourth, policy support is helping economic growth in Asia. Lower US bond yields and expectations that the major central banks will persist with accommodative monetary policy have given Asian central banks more room to cut rates. Also, fiscal spending is growing, adding to domestic demand.
Rising protectionism remains the main threat to the global economy (see also ACCA's economic outlook on page 22). The trade tensions between the US and China continue to weigh on business sentiment, causing capital spending to stall. Both countries continue to negotiate a 'phase one' deal to settle the less complicated differences they have but the danger of more tariff hikes cannot be ruled out.
But the threat to trade as an engine of growth extends beyond just the US-China dispute. The US continues to veto appointments to the World Trade Organisation's dispute settlement tribunal, and it will soon lack a quorum and cease to function. The rules-based trade regime will be considerably weakened, raising the risk that large economies will intimidate smaller ones in trade issues with impunity.
Two factors can mitigate this risk. First, there has been a bigger push for economic integration within Asia – for example, with the recently agreed Regional Comprehensive Economic Partnership. Another trade pact – the Comprehensive and Progressive Trans-Pacific Partnership – has been ratified by most of its members states and is now in effect. Second, the silver lining in the trade war has been the resulting relocation of production out of China.
There remain significant downside risks but the worst effects of these can be contained through policy responses in Asia itself and offsetting factors such as production relocation.

Manu Bhaskaran is CEO of Centennial Asia Advisors in Singapore.
"The threat to trade as an engine of growth extends beyond just the US-China dispute"