Reader's Digest magazine was in danger of being stuck in the past until Simply Media bought it for £1. FD Catalina Cotoara ACCA explains its dramatic transformation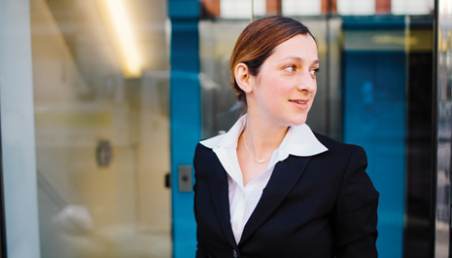 This article was first published in the July/August 2015 UK edition of Accounting and Business magazine.
Heading towards its 100th birthday, Reader's Digest is an iconic brand that until recently was the biggest-selling magazine in the world. Over the years it has provided ground-breaking exposés of everything from the dangers of smoking in the 1950s to the emergence of Osama Bin Laden in 1998. At the height of its popularity, there were few waiting rooms in the world where it couldn't be found.
But by 2010 circulation had fallen, product-related sales had dropped and costs were too high, resulting in the company going into administration. That same year Jon Moulton's private equity company Better Capital bought the magazine. Despite pumping in a lot of money, Better Capital was unable to turn the magazine's fortunes around.
Then in February last year, venture capitalist Mike Luckwell's Simply Media Group stepped in to acquire the title for £1. Luckwell had been actively looking for businesses that targeted the over-50s and thought Reader's Digest would be the perfect fit.
Catalina Cotoara, Simply Media's young Romanian FD, was given the daunting task of performing her first ever due diligence in just one week. 'There was little time to do exact numbers, but I had to provide the acquisition team with critical information to ensure success,' Cotoara explains. 'I looked at their figures, trial balance, creditors, debtors, everything, and put together a budget and forecast to show how things would look if we carried on the same way, and then looked at alternative ways to revitalise the brand.'
One of the most important initial changes she introduced after the acquisition was a reduction in costs. This was done by sharing Reader's Digest's overheads, resources and office space with Simply Media's other companies, including Screen One, which sells DVDs, and reducing the number of freelance editorial contributors down to about 10 to 15 people.
Within 60 days, the company went from being cash-negative to cash-positive and, within 90 days, Luckwell's initial outlay of capital to cover liabilities was returned to him. But there was no time for backslapping. Cotoara and her finance team, working alongside the editorial staff, under the guidance of new editor Tom Browne, had to find ways of freshening up the brand and turning a regular profit.
First up was a proper appreciation of the health and wealth of the magazine's core demographic – the over-50s. Long gone is the image of the middle-aged person sitting around and knitting by the fire. 'The "frisky 50s" are still actively involved in society; they travel, enjoy cultural activities and dancing, and are often tech-savvy,' Cotoara says. 'The marketing world concentrates most of its efforts on the 18 to 35-year-olds. Whereas the 50-plus demographic, which accounts for almost half of consumer spending and has approximately 80% of Britain's wealth, receives little attention.'
Targeting the over-50s
Simply Media has already enjoyed great success selling products to this demographic, particularly DVDs of classic Hollywood films and BBC sitcoms of yesteryear, through its Screen One company. The acquisition of Reader's Digest has given Simply Media access to a database of more than 1.5 million names, of which only 9% have recently purchased a Reader's Digest product.
As a result, Cotoara and Browne are making a concerted effort to appeal to and make the most out of the over-50s marketplace. Aside from selling household goods to readers, editorial is more focused than ever before on the over-50s demographic, and » 
the resulting editorial is a big draw to potential advertisers.
They have also been busy forming relevant partnerships with companies in the financial and health sectors, including recently with Responsible Life (an equity release business) and Royal London (over-50s life assurance), which find the Reader's Digest demographic ideal for their products and services.
'It is good for both sides. They sell their products and advertise through us, and we appear on their website,' says Cotoara. 'The revenue from financial partnerships is set to increase by 116% in 2015/16, compared with 2014/15, and we are always looking for potential new partners, including in other sectors like travel or shopping.'
But it is in the digital sphere that Cotoara believes they will make the biggest growth. Impressively, a new Reader's Digest 'transactional focused' website has been set up, with an array of content – from DIY tips to the latest must-have gadgets, film reviews to food recipes, interspersed with adverts and promotions for cultural events.
'It's a thriving hub, with numerous verticals and sub-verticals covering just about any subject you'd care to mention,' says Cotoara. 'Our social media presence has also grown enormously. It's one of the most exciting things about the company right now, and it's only going to grow.'
A website database assesses who is visiting the site, what they read and what they are buying, and search engine optimisation is carried out, which helps the Reader's Digest team understand the best content for the site, but provides still more appealing information for potential advertisers.
As a result, overall web traffic has increased by 34% year-on-year and unique visits per month have increased by 47% year-on-year. 'We are looking to double the digital audience from 510,000 viewers per month to over one million by March 2016,' says Cotoara. 'With increased viewers comes greater online recognition and advertising revenue, which we expect to rise by 114% in 2015/16, compared 
with last year.'
Cotoara acknowledges that readers are engaging with media in different forms, so apps, podcasts and other content have been set up for smartphones and tablets. The hard part is transferring the brand's strong, traditional wealth of history to the digital world without losing its essence, but she believes they are taking the right steps to preserve the character of the publication.
'We expect in the not-too-distant-future most of our audience to be reading their articles online, so we are ensuring we have a solid infrastructure in place,' she explains. 'The feedback from our subscribers has so far been very positive. They are very loyal to the brand.
Cotoara refers to a recent successful Paddington Bear campaign, tied in with the movie to raise money for charity, in which she joined the editorial staff to distribute 6,000 copies of Reader's Digest (with Paddington on the cover) at Paddington Station in London directly to readers. 'I had so many positive reactions, including from an older gentleman who told me his grandfather read from the magazine to him when he was a boy, and now he does the same with his grandchild.'
Spending a lot of time with the creative editorial team has also been an enlightening experience for Cotoara. 'It's really good fun to get involved in the stories they're writing and the campaigns they're running, but I can't forget my role as a finance professional, and my goal is to help them achieve their business objectives. Sometimes it can be a challenge because financial matters are not their primary focus.'
Tailored approach
This is where the soft skills learnt as part of her ACCA Qualification have come in handy. 'The teachers stressed the importance of tailoring communication to a particular target audience. Some of the creative guys at Reader's Digest don't know much about finance, so I have to explain clearly what the numbers mean and how they can improve profits. This was particularly important at the time of the takeover when there was wariness and nervousness about the direction of the company.'
Cotoara is thrilled by the challenge of working with a venture capital business, constantly looking to acquire businesses. She has to permanently think on her feet and adapt to new skills and areas very quickly. In the space of a few months she went from being a member of the Simply Media team as a financial controller to being an FD offering leadership, guidance and training to a team.
'I have had to trust my gut on a lot of occasions, but it's been great, and the ACCA Qualification has helped me enormously when interpreting numbers and translating them for other areas of the business. I am now really looking forward to the challenges ahead and helping to further improve the brand, so Reader's Digest can continue to be enjoyed for another 100 years,' she says.
Chris Evans, journalist
"Our social media presence has grown enormously. It's one of the most exciting things about the company now."