As more and more companies look to conduct at least some of their business online, are you ready to help your clients make the leap into the digital economy?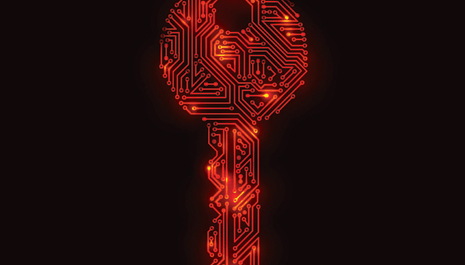 This article was first published in the July/August 2015 UK edition of Accounting and Business magazine
The internet and digital technologies are now affecting virtually all business functions and industries. James Chalmers, UK head of assurance at PwC, says: 'Barely a week goes by without another reminder of how digital continues to disrupt the traditional way business is done and how it offers new ways of delivering products and services and of creating value.'

Going digital is now pretty much a necessity if a business wants to secure competitive advantage, and the speed of change is such that, put simply, 'failure to embrace digital opportunities is not an option', according to Chalmers.

Some countries are seizing the digital opportunity more successfully than others. According to Accenture's ranking of the world's 17 leading economies, the Netherlands is the top digital economy, followed by the US, Sweden, South Korea and the UK. France and Italy, on the other hand, are placed near the bottom of the ranking, while India comes last.

Accenture's research shows that a more effective use of digital technologies – such as e-commerce, data analytics, mobile, cloud computing and social media – could improve operational efficiency in organisations by up to 74 per cent and increase sales by up to 58 per cent.
Expectancy
That isn't the only reason why companies should embrace digital. Amir Sharif, professor of operations management and acting head of Brunel Business School, explains: 'Most investors, as well as consumers and competitors, now take it for granted that an organisation will have a presence in the digital world, whether it's a multinational, a bedroom micropreneur, a startup, a growing business or a small retailer on the high street.'

What's more, according to research conducted by Deloitte and digital consultancy OpenMatters, investors assign higher valuations to companies that embrace emerging technologies.

Paul Heugh, chief executive of UK-based strategy implementation firm Skarbek Associates, says: 'Technology is a "force multiplier" that can have major strategic impact, so investors are looking for intelligent exploitation of advantage through technology. They will be savvy and sensitive to where a company is asleep at the wheel.'

However, adapting a business strategy to incorporate digital is a challenge. Accenture's research shows that up to 61 per cent of companies will find the change difficult because they lack the skills needed to make such a transformation happen. 'Technology can also suck up vast financial and human resources for little impact,' says Heugh.
This is where the accountant adviser can be of some help.
Digital advice
First, practitioners need to fully understand today's digital technologies to be able to assess which ones are appropriate to a particular client if they are going to use them drive new revenues. For example, in addition to leveraging social media, mobile, data analytics and the cloud, the internet of things (that is, disparate devices capable of communicating with each other because they are all internet-connected) is now growing rapidly.
Reviewing clients' intangible assets is clearly a good starting point. According to data gathered by international intellectual property specialist Ocean Tomo, tangible assets currently constitute just 20 per cent or less of total corporate value compared with more than 80 per cent in 1975.

Many businesses still do not realise the value that could be derived from intangible assets such as customers in today's digital world. By using mobile technology and social networks, companies can create more detailed views of their customers, their attributes and their transactions. This greater insight can in turn lead to improved customer experience, engagement and loyalty, and even new sales channels.

Heugh says: 'The value of each intangible asset can be ascertained by examining the business through a strategy map. This can help make explicit the linkages and drivers of financial and customer goals, internal process goals, and learning and growth goals.'
The online USP
Next, what is your client's digital value proposition – its USP (unique selling point) online? What could it offer by way of new content, products, services and experiences to engage online customers? Why will customers click on, register with, buy from and return to the business's website and share their experience with others?

To come up with an online USP, you and your client will need to understand the target audience, bearing in mind that it is a continually shifting target. 'Customers' needs change, as does the relative value they attribute to different factors in their purchasing decisions, so maintaining an intimate understanding of their needs and shifting views is vital,' says Heugh.

A new digital USP will demand an appropriate revenue model, so clients may need advice on converting traditional transaction-based revenue models to, for example, premium pricing, subscription-based pricing, user download or advertising-supported pricing. Premium pricing models are applied where there is a unique content or service offering, and an advertising-supported model in cases where the offering is ubiquitous.

'There are also "freemium" models, such as gaming apps that provide the game but charge for add-ons, or media sites that offer a limited number of articles for free, or pay-as-you-go models such as cloud storage provision, and the eBay-like auction models,' says Marie Griffiths, director of the Centre for Digital Business at Salford Business School.

Ultimately, though, the new revenue model will depend on what kind of business your client is in. For example, a merchant business that sells the products or services of other companies through its site could generate affiliate revenue by charging a commission on the purchase price. Also, where customers have given their permission, the contact details gathered via your client's site can be valuable to third parties, who may be willing to pay the website owner to email and advertise to the site's customer-base.

Clients may also need to review the costs of investment in any new technology intended to power their digital value proposition. Sharif says: 'Investments in technology are generally broken down into direct and indirect costs. Indirect costs, such as initial losses in productivity, patents, business process re-engineering, organisational restructuring, and training and development, are typically four times that of direct costs.'
Data-smart
When they take the digital road, your clients will be able to collect troves of unstructured data about their customers, suppliers and trends, but this data is only valuable if a business can analyse, measure and act on it. This means more is required than just an investment in and the use of the latest data analytics tools.

Chalmers says accountants can help ask the right questions of data and correctly interpret the answers. 'Although this may be a challenge for accountants who are typically used to structured financial data and standard-based reporting models, their DNA of control, challenge, diligence and integrity can help ensure the decision-makers have confidence in their management information,' he says.
Clients, even those who already use digital, may also need new metrics to integrate digital data with financial data. Chris Chapman, joint managing director at UK consultancy My Business FD, has been working with a retail software business using a cost-per-click revenue model to help it achieve scalable growth.

'We introduced additional KPIs such as the level of churn, the average selling price per click, average cost per user acquired and the average lifetime value of a new user,' he says.

The opportunities for an accountancy firm to support clients in the digital space are numerous and on a broad spectrum of ambition. By coming at the challenge from the outside, the practitioner's perspective will be valuable in an otherwise confusing world of change.
"Accountants' DNA of control, challenge and integrity can give decision-makers confidence in their management information"