Resources for practitioners
Special offers from partners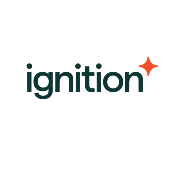 Special ACCA Offer from Ignition - 50% off your first 3 months* + Money Back Guarantee
If you don't see value within 90 days of implementing Ignition, we'll give you your money back…guaranteed.
Everything you need to engage clients seamlessly, get paid effortlessly and reduce admin time, in one place.
To book your Ignition demo and get started, simply fill in the form or start your free trial today!
*Not to be used in conjunction with any other offer. Available only to new customers who sign up to our Starter, Professional or Scale monthly plans. For full T&C's on our Money Back Guarantee go to info.ignitionapp.com/money-back-guarantee-t-and-c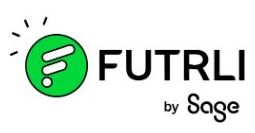 To celebrate our partnership and kick start adding advisory services into member firms, Futrli have a whole host of generous ACCA member offers:
Enjoy 50% off the first 3 months
Admission to a special ACCA user group with access to Futrli founders and leaders, Hannah Dawson, Helen Cockle, and Ron Pearson to discuss potential new features as well as how to maximise your usage.
Onboarding with the Head of Customer Success, Ron Pearson
Masterclasses on advisory services and Futrli platform features exclusively for an ACCA audience.
Boost your funding knowledge with support from our partner Capitalise
Research by the capital advisory platform, Capitalise.com, has shown that when it comes to applying for funding, an SME is four times more likely to be successful when partnering with an accountant rather than going at it alone. Having a deeper understanding of the usually complex funding market enables you to support your clients further and strengthens your relationship. They'll seek your counsel as a trusted adviser.
As an ACCA member, you now have access to Capitalise's CPD certified Learn courses. They will help deepen your knowledge and confidence around funding whilst giving you important insight into how lenders and banks work, putting you in the best position to support clients around their broader needs.
The two courses are:
Core – Here you'll gain an introduction to funding, the changing role of the bank manager, an overview of the funding market, and insight on compliance and your new role (approx. 1 1/2 hours CPD)
Adviser – Next, you'll learn how banks approach lending, how to have confident conversations with clients and take a closer look at the different types of funding available (approx. 3 hours CPD)
Each course has its own certification, is designed in bite-sized chunks that can be done in one go or across different sessions and includes a range of documents and links to help support you further.
You can access these courses directly on the Capitalise website.
Demonstrate your excellence in Xero
Thanks to the memorandum of understanding we signed with Xero in August, your firm or business and any ACCA students can now benefit from free access to Xero Advisor Certification, Payroll Certification and App Advisory Badges.
Completing the Xero Certification Courses is a great step towards gaining an extremely solid understanding of all things cloud accounting and of Xero. It's also great for employability because demand for these skills has never been greater, both at bookkeeping and accounting practices and at more than 500,000 subscribers across the UK.
Access this benefit now by creating a Xero login and just choosing ACCA as your organisation.