In its journey from small, state-owned firm to global network, Reanda International has taken some lessons from the Big Four, as chairman Huang Jinhui explains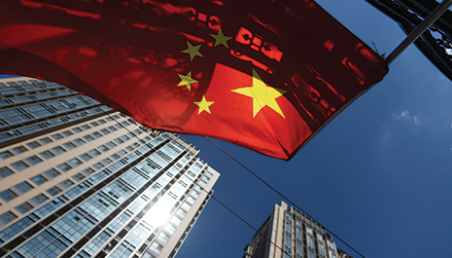 This article was first published in the July/August 2016 China edition of Accounting and Business magazine.
Reanda International is a success story in the transformation of China's state sector. Formerly a small, state-owned accountancy firm known as Reanda CPA, the business was one of a number of similar enterprises to be privatised by the Chinese government as part of its industrial revolution, which began in the late 1990s.
Established in 1993 by the Ministry of Foreign Trade and Economic Cooperation (MOFTEC), Reanda became a limited company in 1999. With increased flexibility to compete and a strong knowledge of China, the firm has flourished; today, Reanda has the largest number of overseas member firms among all China-originated accounting networks and revenue approaching RMB1bn in 2015. The firm, which was renamed Reanda International in 2009, is now one of China's largest accountancy firms and an international audit giant, ranked 19th in the world in both 2014 and 2015 by Accountancy Age magazine.
Headquartered in Beijing, Reanda International has branches across mainland China as well as 22 member firms around the world, including in Hong Kong, Japan, Malaysia, Singapore, Cambodia, Korea, Vietnam, New Zealand, Australia, Russia, Germany and the UK. Chairman Huang Jinhui credits this global success to the firm's internationalisation strategy.
'We opened branches across China and actively approached overseas accounting firms with valuable experience to join us as our member firms. Gradually we built an international accounting network,' he says, adding that its business model has been highly commended by the Ministry of Finance and the Chinese Institute of Certified Public Accountants.
Reanda International now offers a wide range of professional services, including accounting and auditing, asset assessment, project pricing, taxation, financial advisory, investment and financing advisory, and management consultancy. The firm also offers a crossborder service to help Chinese enterprises enter the international capital markets.
Nurturing talent
As chairman of Reanda International, Huang is responsible for building brand and strategies, as well as making both short- and medium-term plans. Its current five-year plan is to move up a notch in the rankings to become the world's 18th biggest network. 'We will develop more integrated professional services and nurture more management talent to turn Reanda International into a comprehensive accounting network,' he explains.
Huang has been a driving force in the rapid development of Reanda. He joined MOFTEC in 1983 after graduating from accounting studies at university. In 1994, he was seconded to Reanda CPA, formed the previous year by MOFTEC executive Fu Ziying. In 1997, Fu moved on to other senior government roles. Two years later, the firm was privatised and the management team, including Huang, continued to develop Reanda. In 2002, the firm experienced its first breakthrough when it became a member firm of worldwide audit network, BDO International. 'During our time working with BDO, we gained extensive experience of running an international accountancy network and have nurtured a pool of talents who can deal with international projects,' Huang says. The firm left the network in 2007.
Reanda's management decided to create its own international brand with the goal of becoming a global accounting network. A key part of the network's development was Huang's research into markets in both mainland China and overseas, as well as learning from the successes and failures of other accountancy firms. Gradually, he hit on a unique way of internationalisation: adopting the Big Four's business model while maintaining its homegrown expertise.
The first step was to adopt a similar partnership system. 'I motivated our team to make use of the experiences they learned in running international accounting firms,' Huang says. 'Then I focused on improving our partnership system, and gradually the number of our partners and staff grew.'
The firm also utilises its knowledge of mainland China, including tax advisory, to help clients. The goal is to create a competitive edge and set Reanda apart from the Big Four, Huang says. 'Reanda International is different to the Big Four in the areas of management, promotion and development of services, and strategy building,' he says. 'Plus we have our natural advantage, which is our knowledge of China.'
Road to success
Reanda International's road to success began in 2009, when Huang was appointed chairman of the group and the firm started its first overseas member firm in Hong Kong. A year later, it secured agreements with CPA firms in seven areas in Asia. 'We seek to expand our scale by recruiting partners and establishing overseas branches and member firms, while we keep improving the quality of our services. All these have helped to rapidly grow our income,' he says, adding that the network also works to improve the management of member firms.
Under the leadership of Huang, who earned a PhD in business administration from the University of Management and Technology in the US in 2011, the firm continued to grow. In 2013, under the policy of the Ministry of Finance to develop medium and large accountancy firms, Reanda adopted the special general partnership model, making it compatible with other global accounting networks.
Building the firm's client base is also vital. To achieve this, Reanda uses its local knowledge to tap into the Chinese market abroad. Huang has established a China desk in each member firm and appointed experienced staff to help the member firms better serve Chinese enterprises overseas. One key service is to help clients make financial statements based on Chinese accounting standards. Through the network's Beijing headquarters, it also provides audit reports to the clients that comply with Chinese auditing standards.
'This arrangement smoothly merges the financial statements between the subsidiaries of Chinese enterprises and their mother companies in China. This service gives us a competitive edge and helps us stand out from the Big Four,' Huang says, adding that Reanda also utilises its global network to help Chinese enterprises 'going out' to the world.
Talent with international knowledge, Huang says, is one of the key elements that is helping Reanda transform into a global brand. With this in mind, Huang has leveraged ACCA's education programme. 'ACCA training equips Chinese CPAs with a global vision, and helps them keep abreast of the most updated international accounting and auditing standards, and accomplish any international tasks with high quality,' he says.
Over the years, Reanda International has worked with ACCA to offer regular training to its staff, and encourages employees to attain the ACCA Qualification to meet the needs of international markets. Now the company has a pool of 20 ACCA-qualified accountants, with 40 staff currently studying for the Qualification. In 2015, the firm even set up a training centre, the first of its kind in China run by a CPA. 'We provide relevant training courses to help people attain the ACCA Qualification as well as fostering international talents for our firm and the society,' he says.
Top of Huang's agenda for 2016 is to increase the number of member firms to 30 by the end of the year, as well as strengthening monitoring and management. Reanda will also step up its support for member firms through setting up overseas representative offices and placing a business coordinator in each member firm.
'The coordinators will help our member firms develop the business to serve Chinese firms operating in the countries, and promote their services. This will expand the business of our member firms,' Huang says.
In addition, Reanda plans to participate in the development of free trade zones and China's One Belt, One Road, a strategic initiative that will develop trade and relations with Asian and European countries.
Looking forward, Huang says that the network will work hand in hand with member firms to turn Reanda International into a first-class global accounting brand. 'We will develop Reanda International into a top accounting network with member firms scattered across the five continents that is comparable to Big Four,' Huang says confidently.
Sherry Lee, journalist