From TV shows to natural resources, the cavalier perception and exploitation of Africa has to stop, says Alnoor Amlani, and globalisation and technology might just help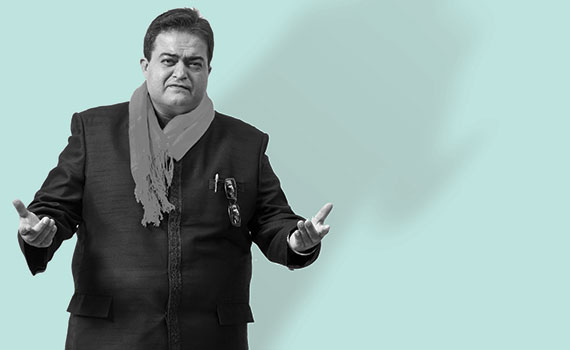 This article was first published in the April 2017 international edition of Accounting and Business magazine.
US authorities on the possibility of a terrorist attack by the show's main villain showed footage of masked gunmen stalking and shooting their victims in a mall, with images of panicked crowds running for their lives and parents trying to hide their children. In the episode, the agent says the attack was in Egypt where more than 200 people died, including 18 Americans.
Almost immediately after the episode aired, Twitter came alive with a flurry of comments under the hashtag #SomeoneTellFox. Outraged Kenyans had recognised the footage in the TV series as actual security camera film of real people being killed in a real mall – the Westgate Mall in Nairobi in 2013. The attack had been covered on live television across the world's major networks, and the security camera footage was also used in a subsequent documentary produced by Fox.
Executive producers Evan Katz and Manny Coto issued a swift apology, along with a promise to remove the footage, and Fox released a statement saying it 'very much regret[ted] using it to depict a fictional act of terror on the show'.
But my question is this: would these images of human suffering have been repurposed in this way if they had not taken place in an African country? What if the victims had been middle class and had families and friends in a position to actually watch Fox TV programmes? Would the approach have been different?
In the same way, the vast continent's abundant natural resources have been exploited over the centuries by people from countries including Portugal, Oman, Britain, Germany and Italy, leading to the forceful colonisation of parts of Africa and its subsequent division into the countries that exist today.
Countries in Africa still mostly produce the same basic raw commodities that they were set up to produce in colonial times – crops such as cotton, cocoa, coffee, tea, tobacco and minerals, including the latest growth products, oil and gas.
However, as has often been noted, very little value is added to these commodities in Africa. Resources are mostly extracted and exported raw, creating zero jobs in Africa beyond farming and extraction.
Today the actors may be different, with Americans, Chinese, Russians and Indians to the fore, but the stage is still Africa and opportunism is still the order of the day.
But perhaps this can change: technology and globalisation have provided an entirely new avenue for intelligent Africans to access. If they are connected enough to observe such exploitation and dedicated enough to call it out immediately, this generation may be able to stop this activity.
Alnoor Amlani FCCA is an independent consultant based in East Africa
"Resources are mostly extracted and exported raw, creating zero jobs in Africa beyond farming and extraction"