Nollywood has the potential to make a significant contribution to Nigeria's economy – as long as it gets the financial makeover it needs, says Kingsley Iweka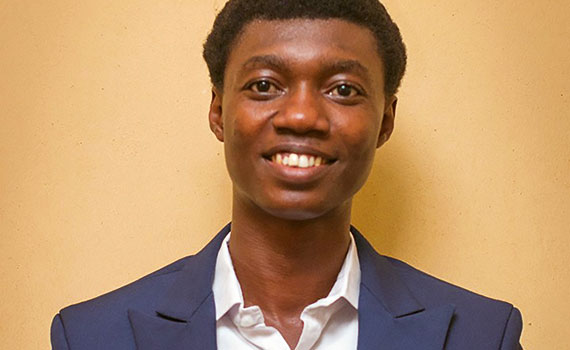 This article was first published in the July/August 2017 Africa edition of Accounting and Business magazine.
After the Nigerian film The Wedding Party premiered at the Toronto International Film Festival in Canada, it became the first Nollywood film to come close to grossing half a billion naira (US$1.6m) in box office sales within two months of its release, shattering previous records. It was not the first Nigerian film to show what the country's industry is capable of – A Trip to Jamaica, 76 and The Arbitration had already shone a light down this path.
According to a 2014 report from the United States International Trade Commission (USITC), Nollywood generates, on average, US$600m a year for the economy. It is also estimated that it employs more than one million people (excluding pirates), making it Nigeria's largest employer of labour after agriculture.
As Nigeria looks towards an economy that is non-oil dependent, the question is whether Nollywood – best known for low-budget films appreciated for their stories rather than high production values – has the potential to provide jobs and become a fruitful export. As Chioma Nwagboso, a World Bank finance and private sector specialist, pointed out in 2013: 'Without initial support from the government, Nollywood propelled itself to the position it occupies today, and a little lift could take the industry to even greater heights.'
Already, Nollywood films have a large following in Africa and among African emigrants around the world, estimated at more than 30 million (2014 figures) and growing. Gradually, improved technology, digitisation and increasing demand for licensed streaming of video content (met by the likes of IrokoTV and Netflix) from audiences at home and across the diaspora are helping to boost production budgets and film quality, and at the same time increasing Nollywood's market and revenue opportunities.
According to Nigerian film producer and financier, Yewande Sadiku, 'Nollywood's popularity across Africa and the diaspora certainly demonstrates the capacity of the films to travel, but the industry is in desperate need of a financial makeover.'
What's needed is investment coupled with a concerted effort to reduce piracy through better enforcement of copyright laws and punishment of offenders. Earlier in the decade, the government backed schemes – since set aside – aimed at building technical capacity and promoting commercially viable film production and legitimate distribution channels.
The first Nollywood film to debut in US movie theatres, Doctor Bello, was supported by a $250,000 production loan from a fund set up by then Nigerian president Goodluck Jonathan – a tiny sum compared to the $250m cost of most top Hollywood films.
According to the BBC, the average Nollywood film costs between $25,000 and $75,000 to make. These movies go on to generate quite decent revenue numbers, mostly breaking even and making profit in many cases. Now, imagine how much revenue could be generated if just a little more was added to the average Nollywood film's budget.
Some commentators have suggested that this promising future is out of reach, particularly in the current economic climate. Yet there is money to be made. What is required are more believing investors, private and public, to partner with the industry. Then we might yet see an industry other than oil booming. It is a plausible future, and one within the grasp of the industry.
This month's guest columnist, Kingsley Iweka, is an award-winning blogger and the founder/editor of Africa-OnTheRise.com, based in Lagos, Nigeria
"Imagine how much revenue could be generated if just a little more was added to the average Nollywood film's budget"