In the wake of the Weinstein scandal and the growing dossier on sexual misconduct in the workplace, organisations require more than ethical policies, says Errol Oh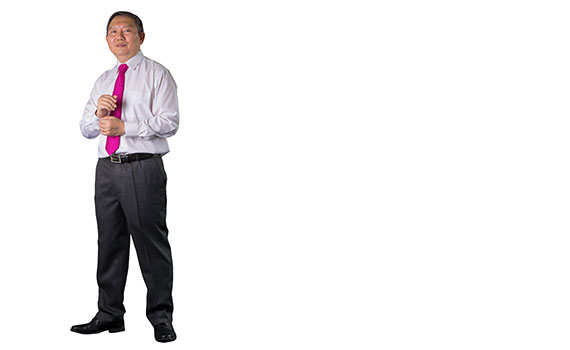 This article was first published in the January 2018 China edition of Accounting and Business magazine.
Forget corporate malfeasance. That's so yesterday. The bad behaviour that is very much in the spotlight now is sexual misconduct.
A growing list of high-profile men, mainly in showbusiness, the media and politics, are reeling from something called the Weinstein ripple effect. Their careers hang in the balance or may have even been cut short because a growing number of individuals are coming forward with accusations.
The catalyst was a story published in the New York Times last October detailing dozens of women's allegations of inappropriate encounters with movie mogul Harvey Weinstein. Weinstein has subsequently resigned from the board of The Weinstein Company.
This was not the first time that an influential and famous man has been embroiled in such a sordid controversy, but somehow the conditions were ripe for a social awakening. The scandal opened the floodgates for many similar accusations, from men as well as women; one contributing factor has been the #MeToo movement, which encourages individuals to share their experiences on social media.
This looks like a long-awaited turning point in gender politics that will help redefine the role of women in society and the economy, and the corporate world has to take heed. Many of those accused may not be recognised as corporate figures, but some may work for or with large corporations. It is delusional to believe that there is little sexual misconduct in the arena of suits and boardrooms. Sooner or later, the ripples will be felt among the top companies; there has already been a taste of it in Silicon Valley, with recent multiple accounts of sexism and harassment.
There is understandably a tendency to concentrate on the fallout when company heads or other executives are accused of sexual misconduct. The reputational damage can be costly. If they admit to wrongdoing, the culprits usually have to be removed and their projects shelved. At times, companies must pay large sums to settle lawsuits. Deals fall through because the partners want to avoid guilt by association.
In these situations, the impact on the bottom line is obvious and fairly easy to quantify; reputational damage has the potential to be significant for a company. What, one wonders, will happen to The Weinstein Company, which is reported to be up for sale?
But there are other implications that are just as significant, if not more so. Questions will be asked about how the misconduct could have happened without intervention by the companies' directors and management. When saddled with such a track record, a company will have trouble attracting and retaining talent, especially women. And that will likely deepen the perception that the company lacks gender diversity and supports imbalance in pay and power.
Many companies have articulated policies on ethical conduct that covers harassment, but in these days of distrust of big corporations, people have far more faith in actions than words.
Errol Oh is executive editor of The Star
"This looks like a long-awaited turning point in gender politics that will help redefine the role of women in society and the economy"