By fighting illicit financial activity, the Commonwealth Africa Anti-Corruption Centre aims to promote growth and stimulate investment in its members' economies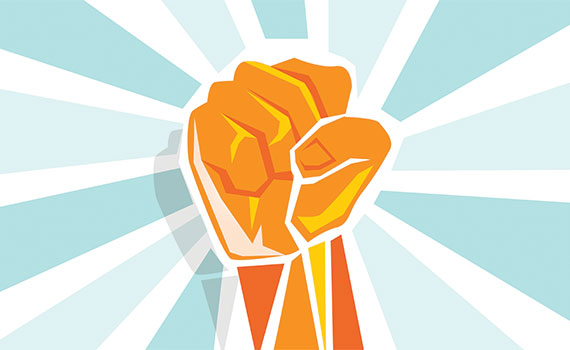 This article was first published in the June 2018 Africa edition of Accounting and Business magazine.
It is well known that corruption undermines the economic competition that drives productivity improvements and leads to growth in emerging market economies. At the same time it is also acknowledged that the perception of risk from corrupt practices affects a country's attractiveness to foreign investment.
It was a desire to address these issues in Africa – the worst-performing region in Transparency International's Corruption Perceptions Index – that led to the creation of the Commonwealth Africa Anti-Corruption Centre (CAACC), with a remit to support member countries in fighting procurement irregularities, bribery, money laundering and other financial crimes.
Set up in Botswana in 2013, the CAACC offers services to 18 Commonwealth countries – its host country Botswana, plus members Cameroon, Ghana, Kenya, Lesotho, Malawi, Mauritius, Mozambique, Namibia, Nigeria, Rwanda, Seychelles, Sierra Leone, South Africa, Swaziland, Tanzania, Uganda and Zambia. A similar body bringing together anti-corruption authorities from 12 Commonwealth countries in the Caribbean region is set to launch initial training programmes from a new HQ in Grenada later this year.
Mogolodi Rantsetse, manager at the CAACC secretariat in Botswana, says his regional unit helps promote collaboration between member units: 'We have a similar mandate to fight corruption, share ideas and collaborate.'
Lack of skills
The centre's founder, Roger Koranteng, head of public sector governance in the London-based Commonwealth Secretariat's governance and peace directorate, says anti-corruption units in the region have long grappled with a lack of capacity in skills and training to investigate corruption and secure prosecutions – a gap it aims to help plug.
Countries regarded as 'clean' find it easier to attract foreign investment. In those regarded as corrupt, 'investors are worried about reputational risk and won't come', Koranteng explains. Keen to attract investment, a number of member countries have, he says, been making strides in tackling corruption. Koranteng notes that in Botswana, Mauritius, Seychelles, Lesotho and Namibia progress in the fight against corruption has contributed to their improved economic situations. 'There is a direct link,' he adds.
Commenting on the role of capacity-building in tackling corruption, Paul Banoba, regional coordinator for East Africa at anti-corruption organisation Transparency International, says such work is all the more important given the increasing complexity of corruption. 'Technological advancements make it possible for corrupt persons to hide their proceeds faster and more thoroughly, sometimes beyond the reach of any one national anti-corruption agency,' he explains.
The CAACC's core work is instructing and training anti-corruption experts to enable them to fight crime in their home countries. The goal is to help member anti-corruption agencies support public education campaigns to stigmatise corruption, run active corruption prevention programmes, and investigate and prosecute corruption crimes. It has created focused courses (see box) that have so far trained 370 anti-corruption specialists from the 18 member countries. Many of these have attended multiple times for different courses.
An early programme targeted the heads of the anti-corruption agencies. 'Most were judges or senior lawyers,' says Koranteng. 'They were technically good but, in terms of organisation management and leadership, they hadn't got the capabilities or experience. It was a very successful course.'
Accreditation wanted
Looking ahead, the centre is seeking endorsement for its courses from the Botswana Qualifications Authority (BQA). 'The CAACC is striving for financial independence,' Rantsetse says, and such accreditation would help it extend its services to countries beyond its founding members.
Currently, the Commonwealth Secretariat supplies £250,000 (US$340,000) annually, a sum that supplements member countries' annual subscription fees, and in-kind assistance and financing from the Botswana government in the form of offices for the secretariat, manpower, vehicles and funding. Support has also come from the African Development Bank, Basel Institute on Governance, Interpol, Transparency International and the United Nations Office on Drugs and Crime, which provide trainers.
An independent evaluation of the centre by financial management consultants PFMConnect, conducted in 2016, found that 'Commonwealth member states have benefited significantly from the programme and tangible capacity improvements have been realised by the anti-corruption agencies.'
In a survey of 65 anti-corruption agency officials, 80% said CAACC courses had significantly expanded their knowledge, 70% reported significant performance improvements, and 68% made significant subsequent changes in their work.
Despite these successes and positive feedback, Rantsetse believes corruption will continue to thrive in Africa as long as economic inequality persists. 'Those who have money will be tempted to bribe to alter the outcome of a tender or a procurement process, or to fast-track a payment. It has become a way of life, especially in procurement offices,' he says.
Rantsetse is, nevertheless, optimistic that corruption will decline: 'There has been change. There have been improvements, as indicated by reports from Transparency International, and this has given investors more confidence.'
Andrew Maramwidze, Sarah Gibbons and Keith Nuthall, journalists