One of the biggest achievements for any corporate leader is instilling a culture that can deliver long-term value creation, but there are few shortcuts for getting there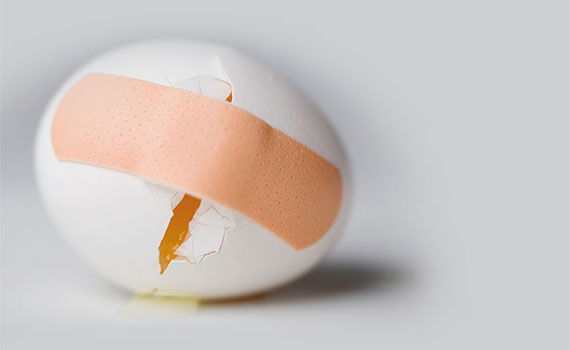 Good corporate culture is crucial to the success of most companies, as it encourages behaviour that supports the achievement of organisational objectives. But one of the biggest challenges for business leaders is successfully nurturing a culture over the long term.
Getting it wrong can prove disastrous. Many of the banking collapses of the global financial crisis a decade ago can be traced to a failure to implement effective processes and procedures aligned with corporate objectives. Bankers' bonuses were the most obvious demonstration of this mismatch.
Since the financial crisis there have been efforts to codify good corporate culture. ACCA has recently launched a tool to help organisations assess their culture and initiate a positive change (see bit.ly/ACCA-GovTool).
Elsewhere, Win Bischoff, chairman of UK governance regulator the Financial Reporting Council (FRC), is leading a push to improve corporate culture in companies and financial institutions. The FRC's 2016 report Corporate Culture and the Role of Boards helped shape the FRC's proposals for the new UK corporate governance code, which require a company's purpose, strategy and values to be aligned with its culture.
Bischoff's track record in the financial service industry is exemplary. He is one of the best-known leaders in the sector, having been chairman or chief executive of some of the biggest banks around, including Citigroup, Schroders, Lloyds Banking Group and JP Morgan Securities (the European arm of the Wall Street investment bank). He says that a concerted effort is required to 'improve trust in the motivations and integrity of business'. He also believes that a change of culture is needed because 'rules and regulations will not on their own deliver productive behaviours over the long term'.
RBS rebuilt
When Ewen Stevenson became CFO of Royal Bank of Scotland in 2014, he faced the unenviable task of having to rebuild the culture of the bank, which was one of the big losers in the global financial crisis, partly by reducing the its reliance on a bonus-driven culture.
He describes the process he and CEO Ross McEwan have undertaken to improve culture as one of 're-engaging and refocusing' the bank, which was bailed out to the tune of £45bn by UK taxpayers, who still own 72% of it.
'If you look generally at the trust metrics of the bank, they have been steadily improving,' McEwan says. 'In the retail bank we have moved away from the bonus culture, with no impact at all on the underlying performance of the business.'
The bank has now returned to profit and is expected to start paying a dividend again once the final hurdle of a settlement with the US Department of Justice over the selling of residential mortgage-backed securities is agreed.
Focusing on strengths
Emerging markets-focused bank Standard Chartered may have weathered the global financial crisis, but when Andy Halford joined as CFO in 2014, the former finance head at telecoms giant Vodafone had to address a cultural problem of a different kind.
The bank had been fined US$640m by US regulators two years earlier for breaching sanctions on Iran and was handed a further fine of US$300m over lapses in its money-laundering procedures a month after he joined.
With CEO Bill Winters, he pressed on with redefining the culture of the bank by addressing its focus and clarity of purpose. 'That meant assessing what the bank was good at, and not good at, and communicating that to our 85,000 people,' Halford says.
He adds that the next goal was redefining behaviour through a common set of standards by asking: 'What are the values that we applaud. What are the values that we won't tolerate? That was a very important part of the turnaround story.' After two annual losses, the bank has now returned to profit.
At broadcaster Sky, great strides have been made to build a culture that is not just resilient to change, but goes further, becoming in the words of economist Nassim Taleb 'anti-fragile'. Rob Collie, Sky's director of group finance delivery, says the approach enables the group to make continual improvements in a volatile, fast-changing environment.
Collie says a key element of the anti-fragile strategy is a process of rotating finance people every two years 'so that they can cope with change'. He says that as well as the rotation being a win-win for the individuals, who become used to change, it improves the effectiveness of finance teams, because they develop more 'touch points' with the rest of the organisation. 'The cumulative effect of this approach can reap huge benefits for a business like Sky, which experiences a huge amount of change,' he says.
Innovate and thrive
Angelina Kouznetsova, head of fintech at EY, says that companies should develop an innovation culture in order to thrive in a disruptive world. 'The advancement of technology is transforming how organisations are expected to engage with their customers and how they operate.
'Innovation can help them to grow and improve their business models. However, there are always internal barriers to innovation, with organisations required to be willing to innovate, otherwise new ideas are too easy to dismiss and are never implemented.'
Kouznetsova adds that although there are a number of critical elements for developing an innovation culture in a company, one of the most important is that there must be C-suite executive buy-in and full support from the top of the organisation.
Lawrie Holmes, journalist
"Rules and regulations will not on their own deliver productive behaviours over the long term"