External factors from technological change to increasing business complexity are hastening a raft of changes for auditors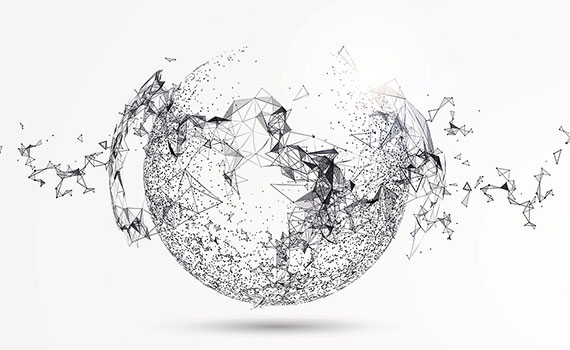 This article was first published in the July 2018 China edition of Accounting and Business magazine.
By 2028, auditing will be dominated by communication, transparency and radical technological practices. A whole raft of changes should see audit in a significantly different place from where it is today, leading to an increase in quality, value and relevance. These potential outcomes are being driven by the external environment. Liz Stamford FCA, audit and insolvency leader at CA ANZ, says: 'In a world of increasing business complexity, rapid rate of technological change and evolving audit delivery models, it is a constant challenge to ensure that the auditing and assurance standards adapt to our changing environment.'
The most visible shift – which will be widely accepted and understood by 2028 – is auditors clearly communicating in the audit report, with the key shift being the establishment and acceptance of KAMs (key audit matters). The idea, according to the International Auditing and Assurance Standards Board (IAASB) is 'more intense communication with management' and a greater understanding by the public of companies and their audits.
Chun Wee Chiew, ACCA's regional head of policy for Asia Pacific and a recently appointed board member of the IAASB, is convinced that for auditors communication is key. 'The idea that auditors and accountants are great with numbers but can't write has to be challenged,' he says. 'The audit report is a great opportunity to change that perception, to break the mould and demonstrate the value of audit – it might be a game changer. This is the start of the future.'
Audit report change is being rolled out across the globe across slightly different year ends so new-style reports are still in the bedding-in phase. Even so, Chiew says, 'In the first years it is clearly not going to be perfect. We need to focus on the views of the users to gradually calibrate the content of KAMs and the manner in which they are communicated. But it is promising and there is more value that can be extracted from this.'
Relevance and value
The significance of KAMs for the future relevance and value of auditing should not be underestimated. CA ANZ notes: 'Never before in the history of auditing have we seen such a revolutionary change that will significantly improve the value of audit. We encourage innovation so that audit reports are insightful and unique, and we challenge our markets and regulators to support and embrace these differences.'
And this difference, which will be taken as standard in the future, is already being felt, even in the trickiest of commercial and auditing situations. Jane Fuller, a fellow of CFA UK, who serves on the Audit and Assurance Council of the UK's Financial Reporting Council, says: 'Three years [in the UK] into auditors talking about key risks [or KAMs] in financial reports, typically we are seeing auditors point out five or six areas where the tyres need kicking the hardest.'
Examples of these audit reports spelling out the KAMs, she says, are Tesco and Capita, as well as Carillion, the British multinational that collapsed very publicly early in 2018, leaving debts of £1.5bn and questions for directors, internal and external auditors.
Change is not only to be found in the reports: behind-the-scenes firms are also changing behaviour. Fuller says that firms are putting in place better governance: 'With the introduction of public oversight committees populated by independent non-executives, audit firms are thinking much more about public duties.'
Yet it is likely that by 2028 big firms will be required to do more. One indicator of the way ahead is Australia, where audit firms with more than 10 listed entities must produce a transparency report.
Stamford says: 'They are a great opportunity to report the vast range and depth of activity undertaken by audit firms to support quality audit work but have not achieved this objective nor made much of an impact to date.'
Bodies such as the IAASB and the International Organisation of Securities Commissions (IOSCO), as well as individual audit regulators, have expressed desire to see this type of reporting by audit firms.
As well as the firms, regulators themselves look set to be in a radically different place by 2028. Measures to strengthen the governance and oversight of the international audit-related standard-setting bodies in the public interest have been put to consultation by the Monitoring Group – a collaboration of international financial institutions and regulatory bodies.
The consultation, which ran until early 2018, set out options that are intended to make the setting of international auditing and ethical standards independent of the auditing profession.
In a joint response, ACCA and CA ANZ noted: 'The drivers for the proposals are stated to be a crisis in the confidence of auditing standards due to the perception that the accounting profession wields undue influence over the processes. Neither organisation has seen evidence to support this view, nor has it been a concern that has resonated with our members and stakeholders during consultation.'
In light of the Monitoring Group's work – which has a long way to go – Andrew Gambier, ACCA's head of audit and assurance, points out that all standard-setters have a challenging job. 'Standards have to tell technical people what the standard-setters want them to do; at the same time the standards need to enjoy a certain level of public confidence,' he says. 'That is difficult when standards are technical and there is cynicism that they say what the profession wants them to say.'
That sort of dilemma informed ACCA's report, Tenets of a quality audit, written by Gambier, which explores some of the tensions that will continue to exist in audit. These include the desire for thorough audits versus timely ones; and the need for auditors who have knowledge about the business without being too close to it.
Stronger accounting standards will help audit to improve in the future. With revised accounting standards being worked through in revenue recognition, leasing and financial instruments, 2028 should see an even stronger, clearer framework for financial reporting. Fuller notes how accounts based on estimates, forecasts and judgments are particularly open to manipulation.
'The revised standards are designed to combat abuse,' she says. 'They should enable auditors to say "hang on a minute". The standards should all be hooks for auditors to demonstrate rigour.'
Related to those changes, says Fuller, is a revamp of ISA 540, setting out how to audit accounting estimates including fair value. 'We need auditing standards to give backbone to the auditor's approach,' she says.
Tide of technology
Whatever regulators and auditors have in place by 2028, they know that they will be swept along on a tide of technology, with little control over the direction. As Gambier says, 'It is a fair bet to say technology will have a part to play, but what that looks like nobody knows. We know lots of technologies are out there; we just don't know which ones are going to transform audit first.'
The options include blockchain, which some forecast will remove the need for auditors in certain circumstances altogether; data analytics, which allows auditors to look at all a client's data and is perhaps more realistic by 2028; and artificial intelligence, set to enable auditors to look at information in different ways.
Fuller agrees. 'Technology will help auditors of big, complex companies to go through more of the company's assets, contracts and to spot things that don't quite fit, don't look right.' The next few years should see a reduction in grunt work in audit. She adds: 'Using and working with technology will free accountants to think, attracting bright digital natives.'
Bright young auditors in 2018 will be emerging as leaders by 2028 and they need to have faith in auditing. CA ANZ has been promoting a campaign urging auditors to take pride in their profession. '#AuditorProud has been a good initiative and around the world the involvement of vast numbers of auditors is proof of this,' Stamford says. 'They enjoy seeing that they are part of an international profession that is passionate about audit work. I have received comments that audit is often only visible in relation to problems and it is nice for once to see positive publicity.'
If audit can continue to communicate well through audit reports, respond well to the demands of regulators and embrace technology, then #AuditorProud should still be going strong in 2028.
Peter Williams, accountant and journalist
"The idea that auditors and accountants are great with numbers but can't write has to be challenged"