Finance professionals have a track record of innovation – now they need to show others what they've done and why it matters, says Peter Williams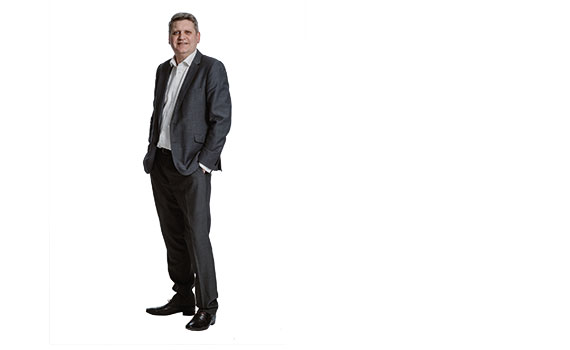 This article was first published in the January 2019 UK edition of Accounting and Business magazine.
Financial professionals have always been excellent innovators; they are just poor at telling the rest of business about their value-creating skills.
This reticence – or perhaps lack of self-awareness – will have to stop. Innovation is about the process of uncovering new ways of doing things. It is about seeing something in a new way.
For example, Uber didn't actually create any new technology. Instead, it used existing apps to reimagine transporting people, with transformative results. Accountants spend much of their working lives doing a similar thing – they just haven't found a way to capture the process on the timesheet and communicate the end result.
Today's accountancy firms are nothing like the practices where current leaders started their careers; similarly, today's shared service centres – accounting factories for the efficient production of financial information – are light years away from the finance functions where today's CFOs first worked.
Yes, technology has had much to do with this transformation, but it took financial professionals to say: 'We used to service clients like this or keep the books like that, and now look – by harnessing technology we could do it another way.' The progress we've seen wasn't some inevitable, evolutionary law of nature, it was the result of understanding, commitment and being prepared to take risks.
More financial professionals are consciously beginning to think and talk about innovation, often through this publication. Think ACCA members such as Lisa Scully FCCA, FD of music promoter Kilimanjaro; Gavin Street FCCA, FD of nutritional food startup Huel; ping-pong bar chain Bounce's CFO Ajay Shah FCCA; accountant- turned-TV-chef Anita Kerai FCCA – all of whom have consciously brought professional innovation to benefit their businesses and careers. They show that innovation is a constant throughout a career, takes place in many ways and should happen at all levels of a business.
To emulate their success, other financial professionals have to not only innovate, but also find ways to show the non-finance professional what they have done, why it is different and why it matters. This may be difficult to steer between the dry detail and overblown marketing-speak. But they need to do so because it seems innovation is becoming more important for young finance professionals. ACCA's Generation Next research found that 81% of this cohort wanted to start their own business. This startling figure reveals that this generation has a strong appetite to innovate, add value and improve not only their own lot, but society at large.
The desire to start a business suggests accountants know innovation has to go beyond the finance function. Extraordinary pressures are piling on businesses at once – technology and AI, globalisation, competition, uncertainty. Accountants as traditional stewards of the business need to play their part in ensuring every area of their business innovates to survive.
Peter Williams is an accountant and journalist.
"The progress we've seen wasn't some inevitable law of nature, it was the result of understanding, commitment and taking risks"