Errol Oh considers the opportunity for Malaysia to draw on its culinary heritage to boost gastronomy tourism and stimulate local and regional economies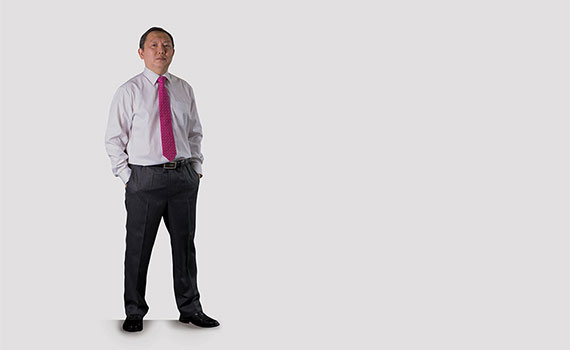 This article was first published in the June 2019 China edition of Accounting and Business magazine.
There is no doubt that Malaysians love their food. So much so that eating is widely considered a national pastime. Yet a survey by opinion data specialist YouGov provides little cheer for those who feel Malaysian food deserves more fans beyond its borders.
More than 25,000 people in 24 countries were asked whether they had tried the cuisines of 34 countries and whether they liked what they had tasted. According to the findings released in March, Malaysian cuisine is in 20th place, based on average popularity scores.
Immediately above it are Indonesia, Singapore and Taiwan. Other Asian cuisines that are better appreciated are Chinese (number two, beaten only by Italian food), Japanese (number three), Thai (number four), Indian, Korean, Vietnamese and Hong Kong.
It is possible that some of the respondents have wrong ideas about what exactly is Malaysian food, but there is no denying that the country's cuisine has an awareness issue. And that is an economic and business challenge, because food is an increasingly important part of the tourism sector.
Gastronomy tourism is getting more and more attention these days, and it is a huge missed opportunity if Malaysia does not do enough to push its rich food heritage and culture.
'Gastronomy is a fashionable trend, a hobby for thousands and one of the main reasons many people travel. People seek to experience food in the same way that they seek out other elements of different cultures like art, music and architecture,' said Taleb Rifai in 2017, when he was secretary-general of the World Tourism Organisation (UNWTO), a United Nations agency that promotes responsible, sustainable and universally accessible tourism.
'Gastronomy tourism offers enormous potential in stimulating local, regional and national economies, and enhancing sustainability and inclusion. It contributes positively to many levels of the tourism value chain, such as agriculture and local food manufacturing,' added Rifai.
In its 2012 Global Report on Food Tourism, the UNWTO argued that well-cited definitions of gastronomy tourism are narrowly focused on those for whom gastronomy is the main motivation for choosing a destination. In fact, says the organisation, food matters a lot for other tourists too.
The report proposes that gastronomy tourism should apply to 'tourists and visitors who plan their trips partially or totally in order to taste the cuisine of the place or to carry out activities related to gastronomy'. Whether or not we accept the expanded definition, we can agree that most people do not travel to foreign lands expecting to have the same meals they get at home.
And Malaysia definitely has delightful culinary options. What it needs to do is to boost its gastronomy tourism by identifying its key strengths, formulating a solid strategy, rolling out an implementation plan, and coordinating the involvement of stakeholders in its efforts to develop and market products.
Now that is truly food for thought.
Errol Oh is executive content officer of The Star.
"We can agree that most people do not travel to foreign lands expecting to have the same meals that they get at home"