Technology, trust and sustainability are driving rapid change in the scope and methods of audit, and attracting a new breed of professional, says Paul Copland FCCA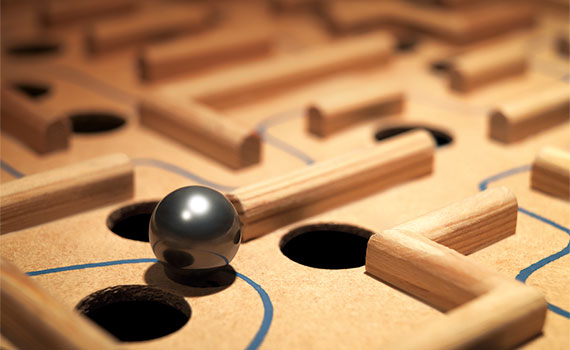 This article was first published in the November/December 2019 UK edition of Accounting and Business magazine.
The role of the auditor is changing on a daily basis, with the biggest impact being how we engage with clients. It's not news that artificial intelligence and other powerful tools are being used to analyse an increasingly significant volume of data – painstaking work that auditors used to be known (and often derided) for. But the positive effect of all this investment in technology is now reverberating throughout audit firms, in particular changing the skills and experience of people we hire.
When I was training as an auditor, we would usually see the client once or twice a year. A team would be stuck in a dark room, cranking through a whole load of data – a good proportion of it on paper. Now our new recruits don't have to sift through hundreds of sales invoices – nor do they get called bean counters. Instead, they are becoming specialists in genuinely understanding their clients' business.
They look at the financial and non-financial data and are able to add so much more value to the companies they audit by saying to the client: this is what we're seeing – can we talk about it? This requires us to focus more on our recruits' abilities to be curious and sceptical, and to engage in an efficient and effective way with the client.
There are also challenges in managing and utilising our more experienced people too. So many of our new starters are digital natives – we don't have to worry about helping them to grasp the technology, and they even have an expectation on arriving that there will be very tech-focused aspects to the job. But many of our best and longest-serving auditors, with decades of experience, find the changes in technology more daunting.
We're addressing this by encouraging learning across a flatter hierarchy. The junior members of the team are responsible for the adoption of the new tools, and experienced members of the team teach the new recruits everything they know about really forensically observing a business and being sceptical about what they see – and then taking that to the client in a constructive way.

Stakeholder shift
Technology isn't the only area forcing change in the way we do audit. It became apparent after the financial crisis that auditors are crucial to establishing trust in capital markets. There has been a lot of soul-searching too, and a lot of changes have been made. But this conversation is ongoing, partly because there have been prominent failures but also because the nature of business is changing.
Not only are businesses becoming more complex, more complex demands are being placed on them by society – and rightly so. The Business Roundtable in the US, an organisation of CEOs, demonstrated this shift most succinctly when it departed from US economist Milton Friedman's age-old premise that the responsibility of a business is towards its shareholders. Now the conversation is about stakeholders, in the many and various forms they take.
This presents a huge challenge for auditors. We've been talking for some time about how to value intangibles such as intellectual property more closely. And bodies such as the Sustainability Accounting Standards Board in the US have been looking at putting numbers to a wider range of capitals. But it's an immature area, and typically standards take a long time – and a lot of back and forth – to develop.
In the UK, the equivalent is probably the Embankment Project for Inclusive Capitalism (Epic). Created by the Coalition for Inclusive Capitalism and EY (and ACCA is a participant), Epic looks at how businesses might begin to value much more sustainable and intangible aspects of their operations, such as their impact on society and the environment, the value of their innovation, the quality of their governance, and the way they manage and deploy their talent.

Broadening scope
These developments are almost wholly positive. But the focus on long-termism presents challenges – in particular, the great expansion of the scope of audit. Companies are tremendously complex already, and the introduction of a large number of areas that are far harder to both place a value on and test poses a major challenge to what an audit is and does – and to what level of comfort.
The UK has always been a leader in this space, though, and I have a great deal of confidence that we will continue to set the standard across the profession. The ACCA Qualification is a big part of that – it's modern and global, providing us with the right kind of people at the beginning of their careers.
Audit and auditors are going through radical change – globally, not just in the UK. Over the past few years, when we've spoken to our new hires about how important our role is, they get it. It's a challenging and exciting time to be an auditor – the past 12 months have made that very apparent.

Paul Copland FCCA is an EY audit partner based in Scotland.

"The introduction of many areas that are far harder to both place a value on and test poses a major challenge to what an audit is and does"