Recent enhancements to the ACCA Qualification – in particular, digital content and delivery – have been made to keep it future-fit, as Judith Bennett explains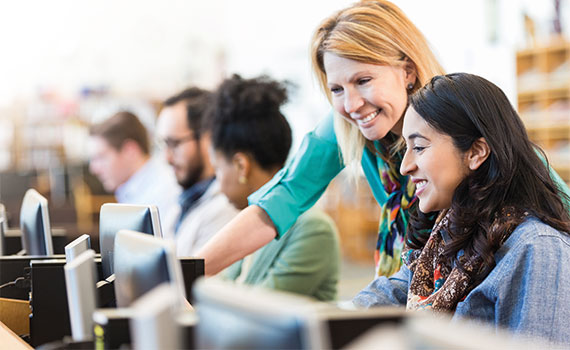 This article was first published in the January 2020 International edition of Accounting and Business magazine.
The ACCA Qualification is continually evolving, and in recent years there have been important digital changes introduced to the ACCA Qualification.
The changes are a direct response to ACCA's major research programme into what the future holds for professional accountants. The research identified the significant drivers of change to 2025 and revealed a clear demand from employers for a collection of technical knowledge, digital skills and abilities, as well as professional behaviour and qualities.
It is essential that the ACCA Qualification evolves as business itself is transformed by the onward march of digital technology. Digital skills – including the awareness of emerging digital technology as well as the application of existing technology – are essential to the success of a modern finance professional. The finance function has become the engine of decision-making and strategy within an organisation – and to maintain that position, financial professionals need a thorough understanding of data and data analysis as well as familiarity with the sophisticated digital tools that collect, clean and analyse the vast quantity of data that is generated by modern businesses.
The changes introduced to the qualification have been specifically designed – with the input of employers – to make sure that ACCA members and students are prepared and in demand from the moment they enter the workplace.
Going digital
The latest changes mean that students will develop digital skills in two distinct ways. The first is direct learning through content, with the exams testing knowledge of financial systems, blockchain and data analytics, for example. We introduced a new data analytics unit for the Ethics and Professional Skills module in April so students think about how information is held, used and managed, including their responsibilities in light of increasing data regulation.
The second way in which digital skills are developed is through our digital exams. The computer-based exam (CBE) format offers students a clear opportunity to gain practical experience of using digital tools and skills. Students will therefore be immersed in a reflection of their future working environment when they are asked to make use of digital tools that finance professionals use on a daily basis, completing their exams using spreadsheets and word processing tools.
We are continuing to expand our use of digital assessment – a format that is already in place with all the main applied skills exams now tested through the computer-based approach. And from this year digital exams will be introduced for the Strategic Professional stage of the qualification, providing students with a seamless digital exam journey throughout the whole qualification. CBEs for Strategic Professional will begin to replace paper-based exams from March, initially in selected cities across the UK, Ireland and the Czech Republic. More countries will join the programme over the following months and years.
The CBE format embeds the practical use of digital technology in the examination and qualification process. Students taking CBEs will be required to use relevant digital tools to deliver their answers to real-world case studies.
Through our extensive exam development process, we can ensure that we are testing to the same rigorous standards as the paper-based exams that the CBE format is replacing, and this is supported by the experiences of members and students who have taken the exams in recent months.
The world is constantly evolving, and that means the qualification must, too. We review all elements of the qualification and our CPD programme every year to ensure it remains relevant as technology evolves.
ACCA's priority is to keep members' skills relevant and current, wherever they are in the world and wherever they work. That's why students and members have the opportunity, via our offering, to learn about computer-assisted audit techniques, the impact of financial technology (fintech), and initial coin offerings as a source, or new way, of raising finance.
Judith Bennett is ACCA's director – professional qualifications.
"Students will be immersed in a reflection of their future working environment when they use the digital tools"