Hooking the next generation requires employers to understand what drives this new breed of finance professionals, and then tailor their recruitment strategies accordingly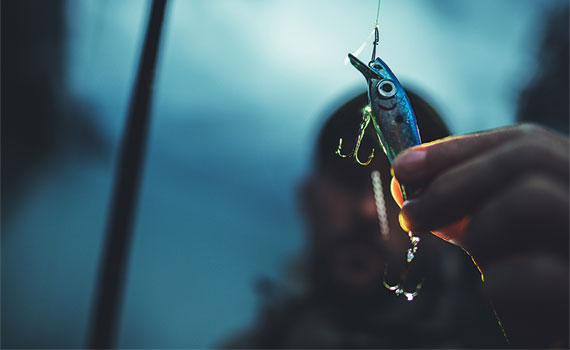 This article was first published in the February/March 2020 UK edition of Accounting and Business magazine.
The much-reported skills shortage across the professional accountancy market and shifting client demands have meant that the onus is increasingly on employers to tempt in the talent from a pool that has different expectations and requirements than in the past. To get smarter about your recruitment strategy, it's important to understand what motivates the next generation of finance professionals.
Millennials tend to be very brand aware. Managers need to think about how their company comes across. Employer branding is not about whizzy logos or fancy mission statements, but about articulating and demonstrating your organisation's values to potential recruits. Your corporate social responsibility policy is likely to be scrutinised, so make sure you have one. But, warns Jamie Bampton, head of attraction at Deloitte, 'be honest and authentic because there's nothing worse than selling a dream that isn't true'.
Part of your brand is your work culture, including attitude to work-life balance. Flexible working, for example, is increasingly a deal-breaker in recruitment 'negotiations'. According to the most recent Hays Salary Guide, work-life balance is the most important factor after salary for a third of finance professionals when considering a new role. Home or remote working is the most sought-after flexible working option (61% compared to the UK average of 50%) and combined with a generous holiday allowance can act as a strong differentiator for employers facing hiring challenges.
It is therefore worth trying to accommodate this, even if it takes some adjustment of mindset and of operational processes. If you are serious about offering it, make sure line managers are on board, as it is often at this level where the model falls down. And include it in the job advert.
This requirement for employers to trust employees to work in ways that suit them is also contributing to 'flattening' the hierarchical structure. Millennials often expect their relationships with their employer to be along the lines of 'adult to adult' rather than 'parent to child'.

See the potential
The days of recruiting oven-ready graduates are long gone. Bearing in mind that many roles of the future don't yet exist, a more future-proof strategy would revolve around recruiting accountants who are flexible, adaptable and have the ability to learn new things.
But this signals a huge shift in the way individuals are recruited, moving away from job descriptions and instead focusing on personal attributes – say, an aptitude for learning, a creative streak or an analytical mind. 'These days we're looking for candidates with personalities and life experience, but also for those who can engage with technology,' says Graeme Tennick, partner at Graeme Tennick & Co Chartered Certified Accountants in Northumberland. Emotional intelligence and the ability to communicate in different ways with different clients is critical, he says.
So it is best to view the job description as a starting point rather than the endgame, and to recognise that candidates will see investments in their development as a bonus.
Indeed, this generation is all about lifelong learning. While they increasingly see this as their own responsibility, the employer still needs to be able to offer ongoing training and development opportunities, and ensure that this learning culture is embedded within the business (see also ACCA's report Learning for the future at bit.ly/ACCA-future-learning). In addition, career progression is important to young professionals, so you need to be explicit about the career path from the outset.
Before drafting the job spec, it's worth pausing to make sure you're not just trying to replace like for like, but have explored other approaches – both to the role itself and to the sort of person who would be suited to it. For example, just because the previous incumbent in the role was university-educated doesn't mean that their replacement has to be. Research from Hays Accountancy and Finance shows that a quarter of employers in the sector have turned to apprentices in the last year.
By ignoring the detail around the candidate's education, you're more likely to consider them on the basis of their experience, approach and aforementioned aptitudes. This will also give you a wider pool of talent to choose from. Also, as insights manager at ACCA Clive Webb warns: 'Be conscious of unconscious bias when thinking about background and education.'

Self-determining
'The way millennials engage with employers has shifted', says James Saunders, managing director of specialist recruitment software company 4MAT. 'They are more aware of their value and don't want to be sold to. They want to make educated decisions for themselves. They buy products by researching online and reading reviews – their search for jobs is no different.'
Of course, these digital natives manage the whole process online. 'They rely on careers sites, job boards and social media, usually accessed via their phones, to hear about new opportunities, find out about corporate culture and apply,' says James Brent, director at Hays Accountancy & Finance. So if you're not selling your company online and using all these channels to market the role, you just won't find the top talent – or they won't find you.
Research by LinkedIn suggests that only 15% of jobseekers are active, and the combination of scarce skills and high employment means the best candidates don't apply for jobs at all. So employers need to embrace all forms of marketing and have an active and passive candidate-attraction strategy, Saunders advises. 'Think about where the people you are targeting hang out and create content that links to that persona.'
He also advises using social media and the company website to publish case studies of real-life employees at the level you're looking to hire, showing what they're doing and why they love it. After all, how better than to use a fish to catch a fish?

Rachel Willcox, journalist
"Many roles of the future don't yet exist, so recruit the candidates who are flexible, adaptable and have the ability to learn new things"