As Australia counts the costs of its devastating bushfires, companies must make transparency on climate impact a necessity, not a virtue, says Vanessa Richards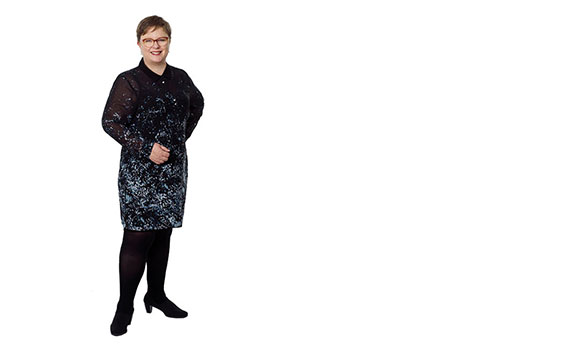 This article was first published in the February/March 2020 International edition of Accounting and Business magazine.
The disaster of Australia's worst bushfire season ever will continue to unfold for years to come. Many of you will have seen images of the apocalyptic red skies and the devastated land. As of January, 29 people have died and many more have lost everything. More than a billion animals are estimated to have been killed, including a third of the koalas in the state of New South Wales.
Ecologists estimate it will take centuries for some forests to recover, if they ever do. Water catchments will be polluted for decades by ash and scorched soil, and many unique animals, from the colour-changing Australian alpine grasshopper to the long-footed potoroo, may disappear altogether.
The impact on our communities and economies in some ways echoes the long-term damage to our environment. In the short term, interruptions to power supply, telecommunications and transport have left some people without access to food or fuel. Credit cards and ATMs are useless in such circumstances, meaning businesses cannot sell what they have. While these services will be restored quickly, the disruption to income for businesses that rely on the summer holiday period will prove too much for some and they will have to close.
In the longer term, the new reality of a fiercer and less predictable climate will make economic recovery slower and less certain. As I write in mid-January, the overall cost to the Australian economy could reach A$5bn (US$3.4bn) and the federal government has flagged that its projected budget surplus is at risk as a result. Tourism and agriculture will be badly hit in the south east, leading to rising prices and unemployment, while the number of uninsurable addresses is projected to double to nearly one in 20 in the next 80 years, according to the analysis agency Climate Risk.
For now the (very human) response is to do something, anything. Bushfire fundraisers are everywhere and hundreds of millions have been donated to relief efforts. But the challenge for businesses and individuals alike will be to build solutions beyond this immediate crisis. Australia's fires are the harbinger of many disasters to come.
Companies need to respond, not only to the immediate impacts, but to the rapid change in expectations from investors, civil society and regulators. Being transparent about the risks to your business and how you are managing them is no longer a flag of virtue: it is a necessity. Most jurisdictions do not (yet) have mandatory climate change reporting requirements, but the Task Force on Climate-related Financial Disclosures (TCFD) guidelines provide a clear model to work from.
Companies should not wait until they are required to disclose. Transparency is a powerful driver of decision-making. Articulating the impacts of climate change forces you to challenge old mindsets and 'business-as-usual' attitudes. This not only protects your business and relationships, but, more importantly it will go some way to protecting our precious world.

Vanessa Richards is a corporate communications and governance consultant in Australia.
"Articulating the impacts of climate change forces you to challenge old mindsets and 'business-as-usual' attitudes"