Adding electric vehicles to the company car fleet can reap major financial benefits as well as contribute to the fight against climate change, as Michael Coughlan explains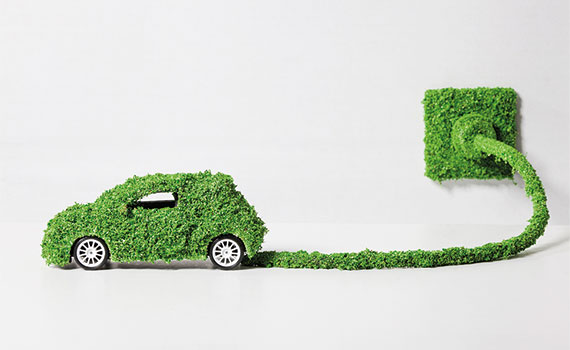 This article was first published in the April 2020 Ireland edition of Accounting and Business magazine.
The Irish government's plan to ban the sale of new fossil fuel cars by 2030 has raised more than a few eyebrows in Irish companies and even more questions about when is the right time to make the switch to an electric vehicle (EV).
Climate change concerns have become a major issue over the past 12 months and have inspired companies to reassess their green credentials. Those businesses that are taking action and steps to be part of the decarbonisation solution are the ones who are winning over a new generation of environmentally conscious customers.
There are not just intangible benefits for a company's brand and its workforce from the introduction of EVs as company cars. EVs will also significantly reduce a business's fleet running costs as well as its carbon emissions and carbon footprint, helping it to play its part in tackling climate change.
Many companies have been holding back from adopting EVs, amid concerns about purchase costs, the range allowed by the battery, and the performance. Some motorists are also steering clear of EVs because Ireland does not have enough charging points, which could prevent the state from hitting its target of having a million EVs on the road by 2030.
However, a surge in demand for EVs has been driven by the introduction of tax breaks for EVs – a 0% rate of benefit in kind (BIK) for private use of a company car by an employee, and accelerated capital allowances for businesses acquiring EVs.
New technology has also been a game-changer, enabling businesses to store energy from solar panels or from the mains supply – especially at night when electricity rates are cheaper. The energy stored in this way can be used at a later stage or at peak times to power buildings and charge EVs.
As a result, businesses are starting to ditch conventional cars, bypassing hybrids and fully embracing the benefits of zero-emission driving. Nissan Ireland analysis shows that a company buying a Nissan Leaf saves about €2,000 a year in running costs, while the introduction of 0% BIK means the employee who drives it gains the equivalent of a €9,000 increase in gross salary.
Typically, the BIK on a company car is determined by calculating 30% of the original market value (OMV) of the vehicle and applying the employee's effective tax rate to the figure, with a reduction for business travel in excess of 24,000 kilometres.
For example, an employee with an effective tax rate of 52% who drives a company car with an OMV of €30,000 has a gross BIK liability of €9,0000 or a net liability of €4,680. However, an employee with the same effective tax rate who drives an EV of similar size and value pays zero BIK.
The bottom line is that companies switching to EVs are not only helping to save the environment but also attracting staff because of the very significant BIK benefits available to employees driving an EV as a company car. These benefits can help to retain staff and to reduce the cost of recruitment.
The rate at which companies are going green and switching to EVs has also been driven by attractive accelerated capital allowances. The allowances apply to any EV purchased by a limited company or sole trader, enabling them to claim up to €24,000 against their trading profits in the first year of purchase.
The accelerated capital allowance incentive can help businesses and sole traders to increase cashflow and also covers the installation of charging stations (typical cost: €1,500). EVs must be owned by the business – lease and hire arrangements do not count.
Businesses have also been attracted by the very substantial savings that driving an EV offers. For example, the fully electric Nissan Leaf costs one cent per kilometre to fuel compared with 10 cents per kilometre to run an equivalent diesel car. Road tax is just €120 and it is also eligible for discounted road tolls amounting to €500 a year per vehicle.
Against this background, the commitment of the government and electricity generator/distributor ESB to improve the public charging infrastructure and deliver a network of superfast chargers on national motorways is also giving companies the confidence to switch to EV fleets. Car makers are responding with EVs that offer increased range, using new technologies to introduce battery storage options that have wider applicability to power businesses. Now, more than ever, there are myriad advantages to going green.

Michael Coughlan is EV business manager, Nissan Ireland.
"0% BIK means the employee who drives a company EV gains the equivalent of a C9,000 increase in gross salary"