Businesses have shut down and the global economy has faltered, but the actions taken to slow Covid-19 may offer a new template for future working, says Ian Guider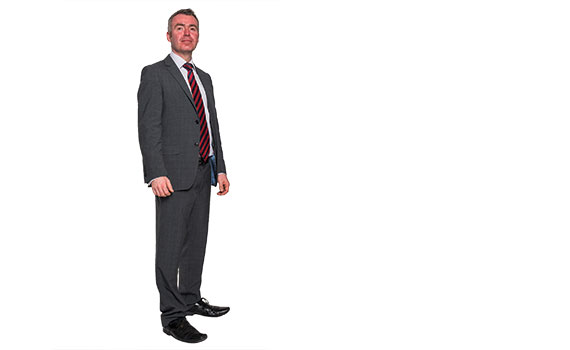 This article was first published in the May 2020 Ireland edition of Accounting and Business magazine.
Strange times indeed. Just a few months ago Covid-19 meant nothing to most of us, yet it now consumes most of daily life. First and foremost its spread is a health crisis of enormous proportions even in the most developed and sophisticated countries. It also presents a huge challenge for economies, the consequences of which may last well after a vaccine is found.
I was taken with some of the words used by the Irish leader Leo Varadkar in his St Patrick's Day address to the nation. While recognising the short-term consequences, the taoiseach also reflected on the longer-lasting impacts on how we lead our lives.
It has presented us with difficulties but also opportunities to look at both how we live and work, and how countries interact with each other. It is too soon to know whether the resulting downturn will be short and sharp, or more severe. Should the impact of coronavirus last longer than we hope, it may require fundamental long-term shifts in many parts of our life – from work habits to how we interact with each other.
For a start, it has led to innovations in the economy that would, under normal circumstances, be considered extraordinary. It is clear the state will play a more vital role in our economies than could ever have been predicted just a few months ago, providing major income support packages and financing companies with cheap credit.
For some time to come, it will also change our working lives. I've been struck at how quickly people have adapted to the requirements to self-isolate and respect lockdowns. Working from home has mostly been smooth for non-essential staff. I bet we're now all much more familiar with Teams, Slack, Zoom, FaceTime and Hangouts.
Some of these changes may become permanent depending on how long this crisis lasts. As we adapt to Covid-19 lingering perhaps even into 2021, we may not be returning to work in our offices as normal. Confined office spaces, hotdesks, co-working and meeting rooms may be a thing of the past. Working from home for those who can – something many employees have pushed for – may become normal.
Other elements of working life may also change. Business travel was scrapped even before the lockdown measures. Has anyone truly missed it? For sure, some deals can only be done face to face, but many trips have now been replaced perfectly adequately by videoconferences. Many companies may well reconsider their travel budgets.
In the meantime, coping with all these changes to our lives and economy will require enormous effort. Some businesses will need the advice of a trusted accountant to help them restructure and adapt during these difficulties. Such is the speed at which the economy has changed that practitioners will need to assist clients, large and small, through difficult times. Some hard decisions lie ahead for many businesses, although some companies are already responding creatively.
When this crisis does end, it may well change all our lives – for good.

Ian Guider is markets editor of The Sunday Business Post.

"I bet we're now all much more familiar with Teams, Slack, Zoom, FaceTime and Hangouts"