While many organisations were already starting to embrace the benefits of agile working, the Covid-19 pandemic has led to its widespread adoption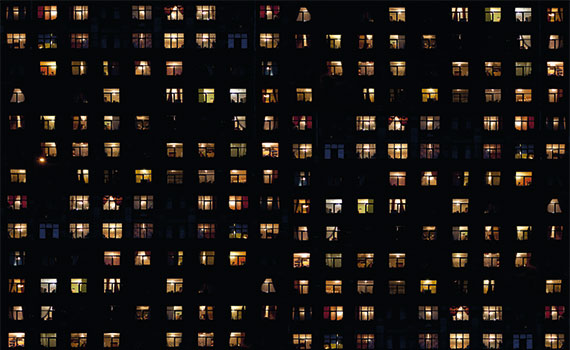 This article was first published in the May 2020 China edition of Accounting and Business magazine.
While the Covid-19 pandemic is forcing millions across Asia to work from home, for many it is business as usual. Agile working – defined as giving employees the ability to work wherever, whenever and however they want – was already beginning to take off in Asia, with both companies and workers seeing significant benefits from the practice.
PwC Malaysia first began introducing agile working more than 10 years ago. Pauline Ho, people partner at PwC Malaysia, says the firm has seen significant benefits from the practice, including higher staff engagement; a recent survey found that, for 92% of employees, it was a major factor in choosing to stay.
The practice has also helped PwC adapt to the current situation. 'Our people are already well-equipped with the necessary tools, enabled by the trust given by their leaders. This helps minimise business and operational disruptions within the firm,' she says.

Higher standards
Andre Springett, manager, accounting and finance, at Randstad Hong Kong, says that agile working leads to higher standards as workers are keen to demonstrate their ability to work independently. It also enables companies to expand the recruitment pool, both in terms of geographical location and also in attracting people for whom office work would be difficult.
Cost savings are another bonus. 'We have seen organisations that had very expensive offices downsize as a result of having a workforce working remotely,' says Hilary Stevenson, head of leadership training and development at Atrium HR.
As part of supporting an agile working culture at United Overseas Bank (UOB), the bank enables flexible work arrangements, including staggered work hours and monthly two-hour paid time off, as well as working-from-home arrangements for employees whose roles can accommodate them to do so.
Dean Tong, head of group human resources at UOB, says: 'With the flexibility to choose where, when and how to work, our colleagues tend to have better work-life balance and increased levels of productivity.'
But while there are many benefits to agile working, Stevenson stresses that there is a lot more to implementing the practice than simply giving staff a laptop and letting them choose where they work. 'I think it lives and dies by how it is introduced,' she says, adding that common concerns among managers include losing contact with their team members, who in turn worry about how they will be assessed.
'There is a lot of responsibility on the team leader to make sure the right environment is created, and people feel that they are trusted,' she adds.
Springett points out that companies also have to change how they measure productivity, switching to an outcome-based approach rather than an inputs-based one.
Ho agrees: 'Over the years, we have been working towards a culture which focuses on outcomes rather than the number of hours our people spend at work,' she says.

Engaged approach
Pattie Walsh, partner at international law firm Bird & Bird, says companies also need to think about how they continue to encourage collaboration when people are not in the same physical space. Fortunately, there are many digital tools that can accommodate this.
Her own team has a mandatory virtual meeting every morning, to connect people and discuss their workload.
'Sometimes it is hard to pick up from quick calls or emails whether people are feeling the strain or feeling isolated or unhappy about something, so we do try to create an opportunity for engagement and some social interaction beyond just the work in hand that day,' she says.
Tong also encourages a daily check-in: 'I always encourage teams that are working remotely to enable the video call function every time we speak so we don't lose that face-to-face interaction.'
According to Ho, encouraging teams to take a virtual meal or tea break together also improves connectivity, despite working remotely.
There are other challenges, too. Walsh points out that in places like Hong Kong, people may have little space in which to work at home. Another downside can be that a 'response culture' can develop, with the expectation that employees pick up all the time. Springett suggests that employees should find a dedicated space where they will not be distracted. He also advises people to change out of their pyjamas and into office attire to get into the right frame of mind.
Ho, meanwhile, emphasises the importance of breaks: 'At the office, we have small moments to decompress, such as chatting with a colleague. Make sure to give yourself time for regular breaks throughout the day.'
Having the right IT support in place is critical. Tong says UOB equips its people with technology-based tools and ensures that they have the knowledge to use them before they start to work remotely. The bank also has its own private cloud in which information can be stored and shared safely and securely.
Springett suggests that companies should also strengthen cybersecurity measures and ensure all data is secured and encrypted with VPN connection.
In addition, there are a number of legal and HR issues that agile working raises. 'My advice to the HR team is to check out the health and safety and employment law requirements country by country, and think about how you are practically going to implement them,' Stevenson says.
Walsh also cautions that there are potential issues over isolating professional and confidential material. 'As an employer, you need to think about how you make sure your intellectual property and intellectual capital is protected when people might be sitting in Starbucks or sharing a computer at home,' she says.
While it may appear that Covid-19 has pushed agile working up the corporate agenda, Walsh is concerned that it could actually set the debate back to the rapidity with which it has been implemented. 'My worry is that there will be a backlash and organisations will say their productivity was down during that period,' she says.
Stevenson agrees: 'The full agile transformation is much bigger and requires very thorough preparation.'

Nicky Burridge, journalist