Tourism is crucial to building a sustainable economic model in Ireland but is one of the worst-hit sectors in the Covid-19 crisis, say EY's Yannick Cabrol and Simon MacAllister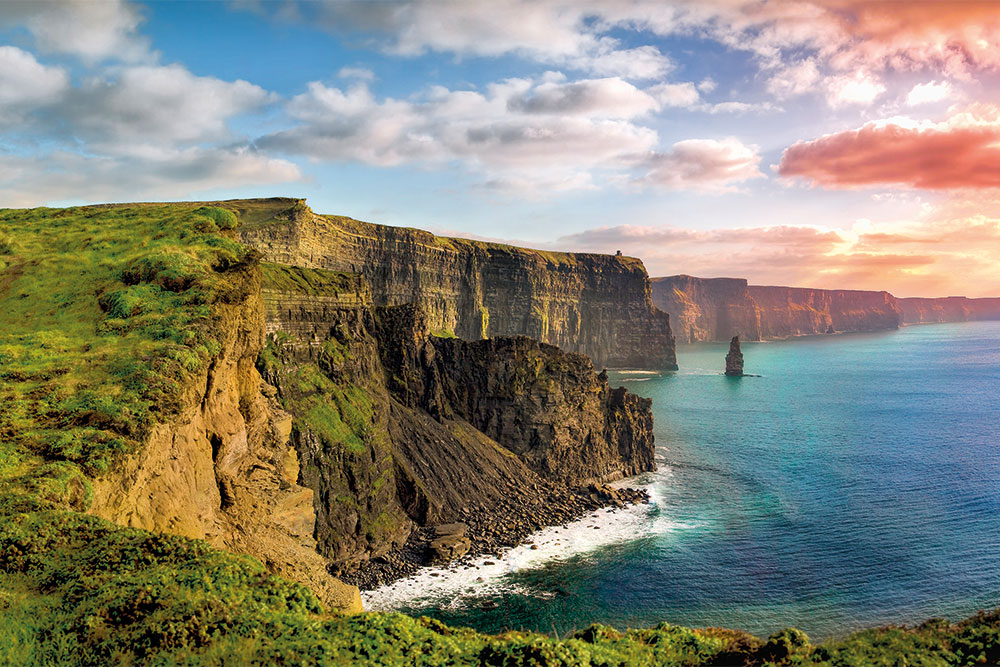 This article was first published in the June 2020 Ireland edition of Accounting and Business magazine.
During these highly uncertain times, sectors are not feeling the burden equally. Tourism was hit first and is likely to be the last one to get out of the Covid-19 crisis. This job-intensive sector supports many pillars of our economy such as aviation, hotels, B&Bs, pubs and restaurants, festivals, sport, exhibitions and business conferences. If it fell, the tourism domino could knock many others.
Not only is this sector vital for our economy but its development is at the heart of the Project Ireland 2040 aspirations to build a more sustainable and resilient economic model, less dependent on Dublin and with a higher focus on indigenous rather than multinational businesses. Thanks to ambitious investments and marketing, Ireland became an attractive destination for both leisure and business tourists, from mainland Europe and the US in particular. This has led to unprecedented growth, with a 56% rise in trips to Ireland by non-residents recorded between 2009 and 2019.
Tourism growth has benefited not only Dublin but also the rest of Ireland. An estimated 18% of jobs in Kerry and 13% in Donegal are directly dependent on the success of the tourism and hospitality sector, compared with 10% in the capital, with many more supported through the supply chains. As a result, these rural regions are markedly less resilient than others to Covid-19 shocks and will be directly impacted, with fewer alternative sectors that could compensate for job losses. The current impact of Covid-19 is hard to quantify accurately, with many of the remaining flights almost empty, but the number of departures from Dublin Airport was down 90% in the period between 18 March and 16 April.
Behavioural change
Tourist behaviour will undoubtedly be impacted in the long term, for geopolitical, economic and psychological reasons. Firstly, in many countries people have been forbidden from travelling, many borders are closed and reopening dates remain uncertain. Summer bookings are usually made by April and, while intra-EU bookings can be made on a last-minute basis, this is unlikely for US tourists who represent over a quarter of overseas visitors to Ireland every year. The loss of this lucrative market is worrying, given their typically higher length of stay and daily spend than tourists from elsewhere.
Secondly, with disposable incomes already affected, people cannot afford to travel. For the first time since 2009, disposable income will drop in 2020, especially for Ireland's key tourism markets including the eurozone (-2.6%), the US (-1.8%) and the UK (-1.6%), according to Oxford Economics's April 2020 forecast. Even as incomes stabilise, the current uncertainty and crisis mentality may make consumers less likely to spend extravagantly.
In addition, people will become reluctant to travel, especially with a potential surge occurring later this year. Previous crises – for example, H1N1 in Mexico, SARS in Thailand or EU terror attacks – demonstrated that the countries affected took between six and nine months to return to pre-crisis activity levels. Given Covid-19's scale and impact on global travel, current forecasts expect the effects of this crisis to last more than two years. The effect will inevitably differ between demographics, with the elderly and those with underlying health conditions more wary; it will also be more difficult for these groups to access travel insurance.
Finally, people will not have a reason to travel. The events industry is a key driver of leisure and business tourism (festivals, conferences, sports events), and is likely to be negatively impacted in the long term. Events have already been cancelled, and even as lockdown measures are eased, it is widely accepted that mass gatherings will be the last restriction to be lifted.

Model transformation
There is no doubt that as a result of these factors, tourism jobs will be hit and business models will be transformed by this pandemic. In Northern Ireland, for example, 90% of staff at hotels have been furloughed or laid off, according to the Northern Ireland Hotel Federation. In the Republic of Ireland, meanwhile, over 12% of employees in the accommodation and food sector were already on the Temporary Wage Subsidy Scheme by the end of April.
This sector is at the heart of a job-intensive ecosystem that creates opportunities locally, and the companies involved will be forced to adapt their business plans to:
respond to fast-evolving government restrictions
target new markets, especially locally
change their offering to meet customer expectations and health authority guidelines
negotiate revised funding structures with lenders
invest to adapt their operations.
Public decision-makers are between a rock and a hard place. On the one hand, they are facing a decrease in taxes generated or supported by tourist spending. On the other, the cost of supporting affected businesses continues to grow if they are to survive. Finally, they have to prioritise health spending during the worst pandemic the country has seen for a century.
A similar situation is faced by businesses that still have bills to pay while having no revenues. Looking ahead, they know the investments required to manage new sanitary or health requirements could be substantial and will impact their profitability. In this context, many are wondering if they should delay reopening until the end of Covid-19. But can they?
Ultimately, the ability of the industry to retain its accommodation capacity and skilled workers will depend on an ambitious and coordinated plan from public and private stakeholders. This will need to combine short-term financial and operational support with longer term moves to counter the challenges and develop a coherent 'Team Ireland' approach to keep building on the attractiveness of a destination that has consistently been punching above its weight for the last decade. Strategic and evidence-based decisions will need to be made before the summer season to give clarity to tourism businesses and these actions could need to be maintained for at least two years.
To a certain extent, this public health crisis is also a globalisation crisis. It should allow us to think about a more resilient model of economic development. Tourism is an integral counterbalance and armour against protectionist attitudes, which inevitably result from global crises. We must continue the longstanding Irish tradition of welcoming visitors with open arms and our famous hospitality to fight this.
An alternative aspect is that, as citizens and also as tourists, we tend to believe that the grass is greener elsewhere. This crisis is beginning to challenge that for many of us. As we see small businesses and the hospitality industry suffer, many are turning their thoughts to how we can better capitalise on our national heritage and natural beauty, while at the same time supporting local businesses.

Yannick Cabrol is economic strategy manager and Simon MacAllister is valuation, modelling and economics partner, EY Ireland.

"Strategic and evidence-based decisions will need to be made before the summer season to give clarity to tourism businesses"