Helping others and building resilience in the community is more important than ever. We hear from ACCA members on how they offer support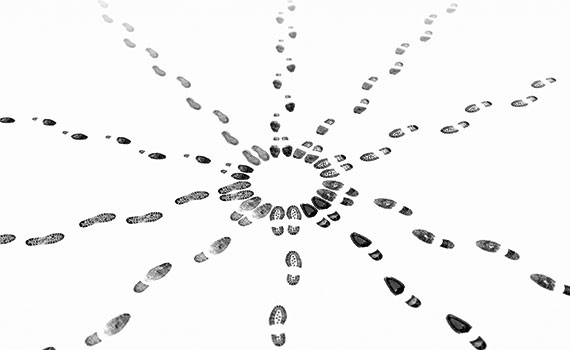 This article was first published in the June 2020 China edition of Accounting and Business magazine.
While running her own business facilitating partnerships between luxury brands to access new, pre-qualified high-net-worth customers, Irene Ho FCCA, CEO of The Luxury Network in Singapore, doesn't forget the less fortunate in society.
Tell us about your community service.
IH In one of the oldest estates in Singapore there are a lot of needy people – particularly older folk who may not know how to express themselves clearly. I volunteer to find out what issues they are facing, help them to organise their thoughts and make representations on their behalf to their Member of Parliament. Maybe they are out of work and have financial or family issues. Perhaps they have received a fine and are confused about a new local law.
For example, a resident was sick but afraid to go to the doctor because he thought it would cost a lot of money. He didn't realise that there would be social workers in the hospital who could help him. Additionally, after much probing, we realised that he couldn't even afford the public transport to the hospital which was less than S$2, but he was too shy to say. Because we were able to find out the actual issues, we could provide him with immediate assistance.
Q How did your ACCA Qualification equip you for this role?
IH Relating to people who are troubled or vulnerable requires compassion, critical thinking and problem-solving. Through my ACCA journey I have learnt how to manage effective communication, and also gained the confidence to put myself out there.
What have you gained?
IH ACCA has opened doors for me personally, and I always say that with greater power comes greater responsibility. ACCA graduates are in a privileged position so I feel it is important to think about giving back.

When not advising his SME clients, Lew Sze How FCCA, director at Forreststone Corporate Advisory in Malaysia, serves the community as deputy area commander for St John Ambulance Malaysia's Johor Bahru area.
Tell us about your community service.
LSH I joined St John Ambulance as a school student aged 14 and have been involved ever since – almost 30 years. As a teen I was thinking of studying medicine but my parents couldn't afford it. In the end I studied accountancy but that didn't deter me from learning more about the medical field as a volunteer.
Our role is to provide assistance to medical practitioners. In 2019 there was a chemical spill in Johor Bahru: thousands had to be evacuated and we were the first non-governmental organisation (NGO) on the scene. My role involves managing teams, making decisions and co-ordinating with other districts and on a national level, as well as planning fundraising. St John Ambulance is 100% funded by public donations.
How did your ACCA Qualification equip you for this role?
LSH The technical knowledge is invaluable. As an NGO, we have to be accountable to the public – so the accounts must be accurate, transparent and compliant with corporate governance.
What have you gained?
LSH It's about helping people and being there when they need us. Through St John, I have also learnt skills like time management, manpower planning and being observant. So my ACCA training equips me for my volunteer service and my volunteer training helps me in business.

Alex Wong FCCA, proprietor at CB Wong & Co and former chairman of ACCA Hong Kong, mentors entrepreneurs during the early days of their start-ups.
Tell us about your community service.
AW As someone who has benefited from the support of others in the accounting profession, I feel it is important to give back to the community. So I volunteered to work with Hong Kong's Trade and Industry Department as a mentor to help people starting out.
By providing advice, members of the public can learn how accountants can help their businesses to be successful, instead of accountants being a cost to businesses. I'm also a council member of Hong Kong Polytechnic University and the chairman of its audit committee.
How did your ACCA Qualification equip you for this role?
AW The technical expertise I can share helps small businesses to be more successful. For example, I've helped to restructure the way a restaurant operated its business accounts. The restaurateur worked on the belief that as soon as a supplier's bill was paid, the invoice was thrown away because it served no further purpose. I was able to teach the owners that there is more to keeping accounts than in-and-out cashflow. It is a good feeling knowing that the advice I gave may have helped them to make their business more successful.
What have you gained?
AW There is a feeling of satisfaction when you help people you actually meet. Making a financial donation does not provide the same level of satisfaction as actually using accounting skills to help people. Besides, through offering advice, SME owners have become friends.

Originally from Ireland, Gillian Mulligan FCCA, a financial analyst in the Faculty of Medicine and Health at University of Sydney, Australia, is vice chair of the ACCA Network Panel for Australia and New Zealand. When bushfires ravaged New South Wales in January 2020, she joined the hands-on volunteers.
Tell us about your community service.
GM After my friend heard a story on the radio about a town that had lost everything, we wanted to do something to help. We found out about BlazeAid, a volunteer-based organisation that works with people in rural Australia affected by natural disasters, and drove up the coast to join one of their camps. We were prepared to clear trees or help build fences, but what they needed that day was organisers. There's a lot of paperwork involved – insurance, occupational health and safety documentation – as well as organising donations of food and equipment. What intrigued me was the number of international people coming out to help: we met people from the UK, Poland, France, Russia – even a 76-year-old who had come from a corporate background, who had never worked on a farm before.
How did your ACCA Qualification equip you for this role?
GM In a bushfire crisis, you need to let people tell their story. The empathy, communication and listening skills developed during ACCA's emotional intelligence quotient enabled me to be that listening ear. The organisational skills I'd gained helped, too.
What have you gained?
GM We just wanted to help people out. For me, it's knowing that even small contributions make some sort of a positive difference.

Sabina Buza ACCA, auditor oversight adviser at the Financial Markets Authority in New Zealand, mentors aspiring and mid-career professionals on finance through her tutoring role at Massey University, Auckland.
Tell us about your community service.
SB From my own ACCA journey, I know how hard it can be. I had busy clients, was working 12 hours a day and still finding time to study. I wanted to impart what I had gained to accounting undergraduates, hoping my experience would help them.
Then, I was approached to tutor an MBA class on financial resource management – a new opportunity for me. These mid-career students were dentists, IT people, business owners, marketing specialists and so on. With such a mix of people, it was challenging to explain accounting concepts that I had learned through eight years of practice in a seven-week programme.
How did your ACCA Qualification equip you for this role?
SB When students find the course complex and fear they might fail, I use ACCA as a good example. I tell them that with the qualification I've done the pass rate is 40%. Yet I tried to never doubt myself: no matter the result, I would know that I had done my best. I can also share that ACCA taught me how to work smarter – about time management and how to prioritise things, as well as the technical skills.
What have you gained?
SB It was healthy to refresh those memories. As a day job I mainly do auditing, and the knowledge about other aspects came back. I was able to deliver that in a concise way for students to understand. So, tutoring develops my communication and delivery skills. You can't take for granted that everyone understands financial concepts.

Peta Tomlinson, journalist