As businesses start to rebuild in the wake of the pandemic, integrated reporting will be essential in measuring and defining our success, says ACCA president Jenny Gu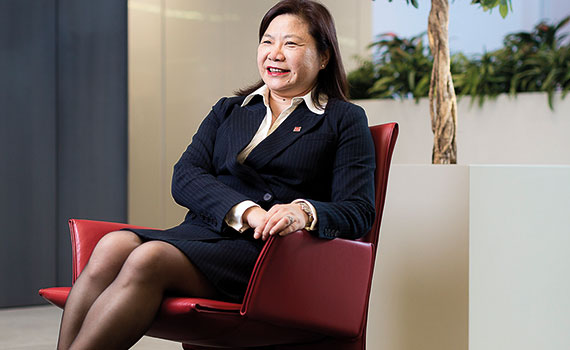 This article was first published in the July/August 2020 China edition of Accounting and Business magazine.
On 17 February 1902, the US city of Hoboken witnessed an extraordinary event that changed the world forever. The United States Steel Corporation published a report to stockholders at its annual meeting – a flimsy 10-page document that listed its net earnings in the nine months to 31 December 1901 ($84,779,298), as well as a terse summary of assets and liabilities, stock inventory and disbursements of dividends. It ended with a sunny summary from the corporation's president, Charles M Schwab: 'The outlook for the year 1902 is very bright.'
What made this a historic document is the fact that it was the earliest modern corporate annual report, and the first to be verified by an independent auditor: Price, Waterhouse and Co.
Fast forward to 2020. The annual report remains a big feature of business life but we have changed our view on what it should do. We no longer keep score solely by balancing earnings against expenditure and counting the profit.
Shareholders, employees and society at large want to know more – about the public value created, how operations affect the planet, and whether the business is sustainable in a broader sense than simply financial.
ACCA is absolutely committed to this philosophy. That's why we are pioneers in integrated reporting (IR) – an approach that assesses value creation over the short, medium and long term. It gives a panoramic picture of business activity, not just a snapshot of fleeting financial performance.
This was on my mind as I wrote this column because ACCA had just published Insights into Integrated Reporting 4.0 (see page 46), which examines the performance of 48 members of the International Integrated Reporting Council Business Network.
The report makes clear that IR is a key method for helping firms tackle risk after Covid-19.
After all, this crisis has reminded us that issues such as sustainability, preparedness and social responsibility are critical for any business that wants to keep the support and consent of its customers and community.
There was good news and bad news in our report. On the plus side, it reveals wider acceptance of IR. On the minus side, the quality of compliance has fallen. In other words, more firms recognise that IR is vital but fewer are acting on that knowledge.
There is more cause for optimism than pessimism, though, and the trend is bending towards IR as an essential way of measuring and defining success. It is up to us to advocate for IR in our organisations, and in that way we can do our bit to ensure an outlook that is just as bright as Schwab's in Hoboken all those years ago.

Jenny Gu FCCA is chief executive officer at Richemont China.