The long-term implications of the Covid-19 pandemic are likely to include increased self-sufficiency and less concentration of production in Asia, says Manu Bhaskaran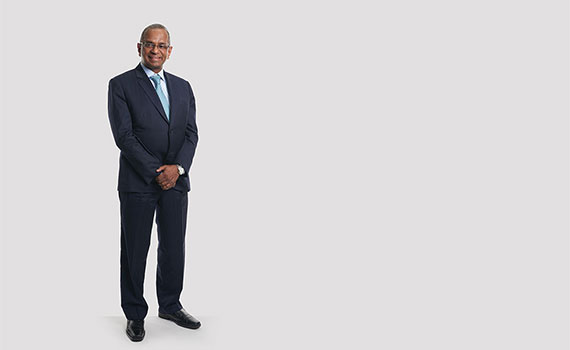 This article was first published in the July/August 2020 China edition of Accounting and Business magazine.
Although the number of Covid-19 infections worldwide continues to rise, most countries are starting to relax the lockdowns and other restrictions we have had to deal with, while medical progress towards a vaccine should limit the virus's impact in the long term. So, while the crisis is not over yet, it is timely to start thinking about what the post-pandemic 'new normal' might look like for Asia.
Asian economies depend greatly on global growth so that they can expand their exports and attract even more tourism. The richer countries are also a source of foreign capital and a place where migrant workers can earn incomes that can be sent home. That is why the signs pointing to slower global growth in the post-pandemic period are worrying for Asia.
A major reason for this slower growth is that the pandemic crisis has triggered more emphasis on resilience and self-sufficiency. The globalisation of the past 20 years resulted in a concentration of production capacity in China – including a large share of the market for medical equipment – so the country's lockdown was severely disruptive. Greater self-sufficiency will result in a slower pace of the globalisation that Asia has gained so much from – perhaps even a reversal.
A second reason why world growth might slow post-crisis is that individuals and governments will change their behaviour. The painful events of the past few months are likely to cause people to save more in future. But higher savings mean less consumption and that could be a drag on growth. Governments struggling under the burden of greater public debt probably will not repeat the mistake of the excessive austerity of the last decade but they will be cautious about expanding public spending.
Third, the massive quantitative easing that central banks resorted to in order to keep economies afloat could come at a cost. There is a high chance of asset price bubbles and other financial imbalances: these distortions are likely to result in much turbulence and occasional financial shocks.
Finally, the crisis has also deepened public concerns over inequality, bringing more calls for higher taxation and greater regulation.
The shape of Asia's response to the post-crisis era is beginning to emerge. On one level, recent policy statements from China and India highlight the need for greater self-reliance. But other Asian economies lack their expansive domestic markets and so they have to think of other solutions. More countries are likely to form regional trading blocs; the 11-member Comprehensive and Progressive Trans-Pacific Partnership, for instance, is likely to see approaches from South Korea and Thailand. Meanwhile, India and Indonesia have given a further push for supply-side reforms to boost growth, with the former planning to deregulate labour markets and transform the agriculture sector.
The post-crisis world will not be an easy one to navigate but those countries that make the right adjustments will still find ways to thrive. Encouragingly, there are many such countries.

Manu Bhaskaran is CEO at Centennial Asia Advisors.
"The painful events of the past few months are likely to cause people to save more – causing a drag on growth"