ACCA celebrates hitting 200,000 members worldwide with a global tour to honour each and every one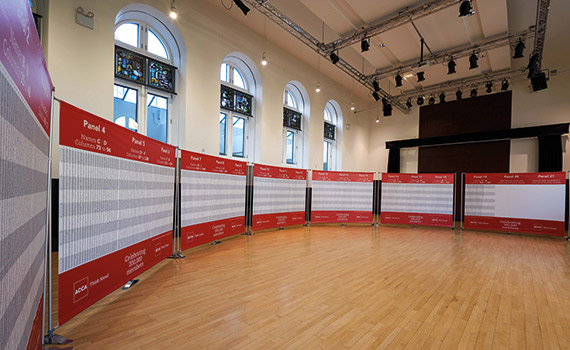 This article was first published in the January 2018 UK edition of Accounting and Business magazine.
ACCA last month announced a significant milestone, reaching 200,000 members around the world.
To mark this, one of the most momentous occasions in its 113-year history, ACCA has designed a wall featuring the names of each of these 200,000 members globally. It will be touring the world this year. A digital replica of the wall will also be available, where members can find their names and leave a message to describe what their membership has meant to them.
A short film, The ACCA story, has also been released, featuring ACCA founder Arthur Priddle and reflecting the founding values, which remain as relevant today as they were in 1904.
'We're immensely proud of our achievements over the last 113 years and recognise these milestones have only been possible because of the courage and imagination of our members past and present,' says ACCA chief executive Helen Brand. 'We invite you all to celebrate this important milestone for the profession.
'ACCA is committed to shaping the future of the accountancy profession, enabling individuals and organisations to unlock their potential. Our global network of members represents a powerful community of finance professionals whose collective expertise helps provide leadership to organisations of all sizes across geographies and economic sectors.'
The announcement, made at ACCA's African Members Convention in December, kicked off a series of events. More information is available online, where you can also find The ACCA story video and details of how to leave your message on the virtual wall.