One of the most influential women in accounting education in the UK has been recognised by the University of London for her outstanding contribution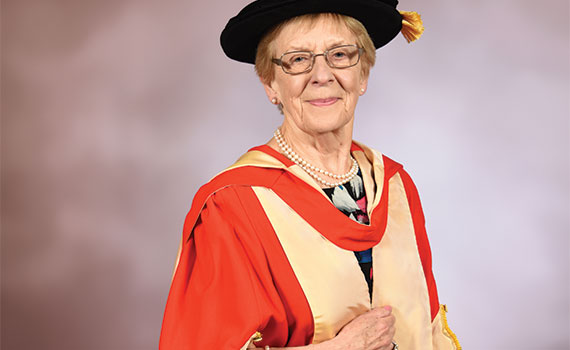 This article was first published in the June 2018 UK edition of Accounting and Business magazine.
Professor Susan Dev OBE FCCA has been awarded an honorary doctor of science (economics) degree by the University of London (UoL) as part of its celebration of exceptional women who have excelled educationally and professionally.
Dev, who in 1979 became the first female professor of accounting in the UK, at the London School of Economics and Political Science (LSE), was awarded an OBE in 1992 for her distinguished career. (She also came in first place when she qualified with ACCA in 1964, and was awarded a distinction in The Chartered Institute of Taxation's examination.)
In addition to being the first to break the gender barrier in the UK profession, Dev is recognised as an exceptional mind in her field, and in 2003 was the first woman to receive the British Accounting Association's prestigious Lifetime Achievement Award.
Dev is widely known for supporting others in their education and careers – for example, creating the Susan Dev Scholarship at the LSE for a high-performing overseas undergraduate in 2008, and being involved in the development, management and examination of a suite of degree programmes through UoL's distance- and flexible-learning offering.
'I would not have got where I did in my career without the exam results I achieved with ACCA,' said Dev., 'I am very thankful for being a member.'
Speaking after the award was made, UoL vice-chancellor Mary Stiasny said, 'We are delighted to have awarded Professor Dev with an honorary degree because she is a world-class achiever, the first in her field, and an inspirational woman'.